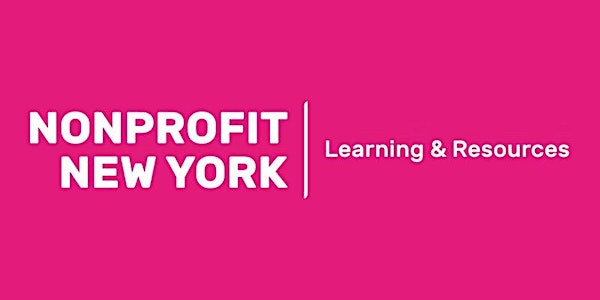 Member Office Hours: Technology
Talk with an expert in the Technology Field about your greatest areas of concern in the post-pandemic world.
About this event
Join Nonprofit New York the second and fourth Thursday of each month from 11:00 AM - 12:00 PM to chat with experts in the field.
During Member Office Hours, you will have the opportunity to stop in virtually and ask questions of professionals in the Field of Technology. After the hour, our experts will follow up with you on any outstanding issues or questions you might have.
Focus Areas:
Technology Strategy
Cybersecurity & Data Protection
This session we will be joined by Technology Expert Joshua Peskay.
Joshua Peskay is 3CPO (CIO, CISO & CPO) at RoundTable Technology. Joshua has spent the better part of three decades helping nonprofit organizations make better use of technology in support of their missions. In addition to leading RoundTable's security team and providing vCIO services to numerous organizations, Joshua is a national leader in helping improve cybersecurity in the nonprofit sector. Joshua works regularly with at-risk organizations to address digital security challenges and regularly presents and teaches on topics such as nonprofit technology strategy, cybersecurity, project and change management. Joshua is an ISACA Certified Information Security Manager (CISM )and an ISC2 Certified Information Systems Security Professional (CISSP.) He also frequently collaborates with a potato.
Key Area: Technology & Data Use
Not sure if your organization is a member? Check out our member directory. If your organization is not a current member of Nonprofit New York, visit our website for more information on joining.
Please Note: This is open to staff and board members of current Nonprofit New York member organizations. Organizations may send more than one individual to participate, HOWEVER if the event sells out registration may be limited to ONE person per organization due to space constraints.
If your organization is not a current member of Nonprofit New York, visit our website for more information on joining.
_____________________________________________________________________________________
Registration is required. Please be advised that by registering for this event, unless we hear from you otherwise, we will include you as part of our regular mailing list. Please also be advised that the event will be recorded by Nonprofit New York. By enrolling for this event, you hereby: (1) give consent for Nonprofit New York or any third parties to use your photograph or image in its print, online and video publications; (2) release Nonprofit New York, its employees and any outside third parties from all liabilities or claims that you might assert in connection with the above-described uses; and (3) waive any right to inspect, approve or receive compensation for any materials or communications, including photographs, videotapes, website images or written materials, incorporating photos/images of you. To revoke this waiver, please email Programs Manager, Darby Masland, dmasland@nonprofitnewyork.org.