Description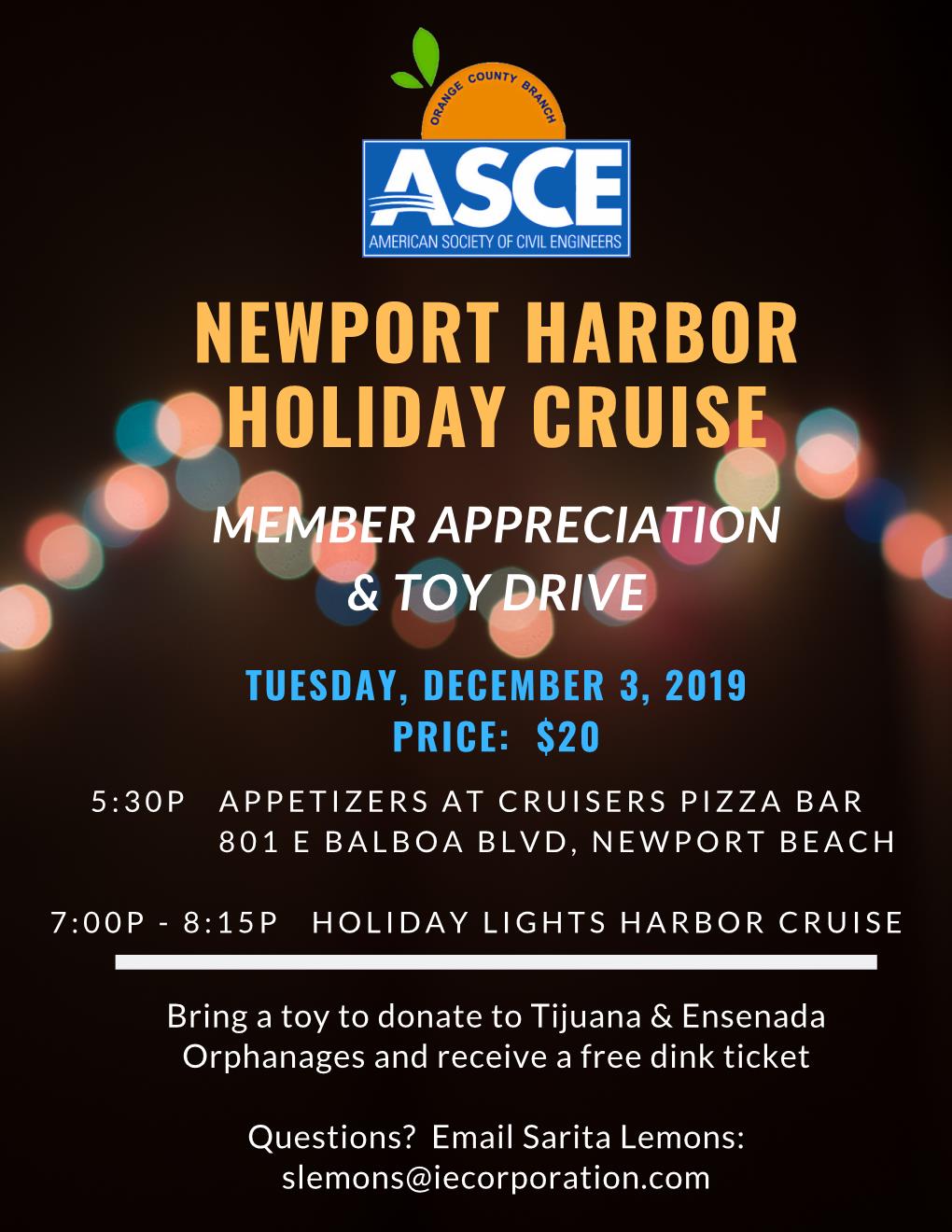 ASCE Orange County welcomes its Board Members, Committee Chairs, and General Members to attend a Newport Harbor Holiday Lights Cruise on December 3rd from 5:30 – 8:15 pm, in appreciation and celebration of our successful year.
We will start the event serving appetizers at Cruisers Pizza Bar (801 E Balboa Blvd, Newport Beach, CA 92661) from 5:30 pm to 6:45 pm. Boat ticket, Drink ticket, and charity toy drive collection (a toy donation gets you a free drink ticket) will occur during this time. We will board the boat at 6:45 pm at 400 Main St Newport Beach, CA 92661 (The Boat Will Leave on time), and cruise the Newport Harbor from 7:00 to 8:15 pm. A non-hosted cash bar and desserts will be available during the Cruise. The Boat is anticipated to return to dock at 8:15 pm. Dress for an Orange County winter.
Although we encourage carpooling and/or taking uber/lyft transportation services, self-parking is available nearby at the beach lots, meters (rates:https://www.newportbeachca.gov/i-am-a/visitor/parking/city-parking-lots-and-metered-parking) and garage ($1.50/hr compacts only) locations. See map below.
Please contact Sarita Lemons or Peace Maari at slemons@iecorporation.com or pmaari@hazenandsawyer.com at for any questions.