Event Information
Performers
Location
The Studio at Warehouse Live
813 Saint Emanuel Street
Houston, TX 77003
About this Event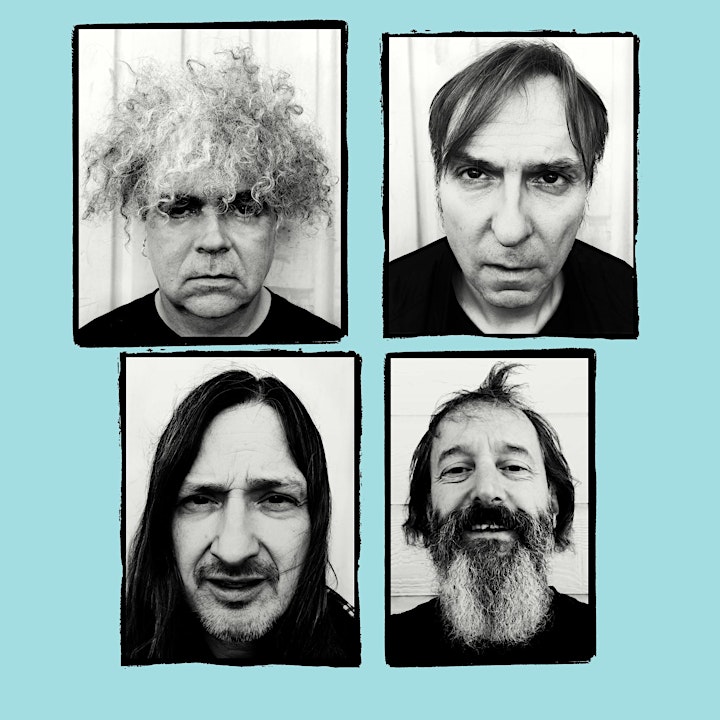 Melvins
Melvins core members are Roger "Buzz" Osborne AKA King Buzzo (guitar/vocals) and Dale Crover (drums). In recent years Buzz and Dale recorded and performed with various line-ups, i.e. as a four piece with the members of Big Business, Jared and Coady, who play bass and drums respectively, as Melvins Lite with Trevor Dunn who plays stand-up bass, as Melvins 1983 with Mike Dillard who plays drums (Dale plays bass in that line-up), with the former members of the Butthole Surfers, Jeff Pinkus and Paul Leary, who play bass and guitar/vocals respectively, or most recent with Steven McDonald (bass).
The Melvins formed in Aberdeen/Montesano, WA in 1983 the founding members were Buzz, Mike Dillard (drums), and ex-Mudhoney bassist Matt Lukin. Buzz, Mike, and Matt all went to high school in Montesano. The name Melvins came from a grocery clerk at the Thriftway in Montesano where King Buzzo served as clerk and vandal. Melvin was the most hated fellow employee and they felt it to be an appropriately ridiculous name.
http://www.melvins.com
Redd Kross
Redd Kross is an American alternative rock band from Hawthorne, California.
http://www.reddkross.com
Toshi Kasai
American guitarist and producer.
The former Big Business guitarist and regular Melvins collaborator has a long history of engineering and/or producing top-tier rock bands - the bathroom in his Sound Of Sirens Studio is decorated with platinum records honoring his contribution to albums by Foo Fighters and Tool, but when it comes to the creative process, Kasai prefers to let the artist lead the way.
http://toshikasai.blogspot.com/
Performers
Date and Time
Location
The Studio at Warehouse Live
813 Saint Emanuel Street
Houston, TX 77003
Refund Policy