Description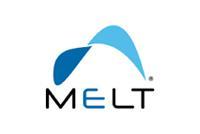 A WORKSHOP THAT WILL CHANGE YOUR LIFE!!
EQUIPMENT PROVIDED - MELT BALLS & FOAM ROLLERS

CONSCIOUS MOVEMENT FOR A SUBCONSCIOUS BODY = LESS PAIN MORE GAIN

THIS IS NOT EXERCISE - THIS IS A WAY OF LIVING!
ARE YOU TIRED OF EXERCISING AND FEELING WORSE?
DO YOU WANT TO BE FREE OF PAIN?
MELT HELPS YOU FEEL BETTER DOING DAILY ACTIVITIES!

YOU WILL EXPERIENCE & LEARN ABOUT
FASCIA / CONNECTIVE TISSUE – INCREASE FLEXIBILITY & RANGE OF MOTION
YOUR NERVOUS SYSTEM – YOU CONTROL THE MUSCLES
RELAX MORE – REDUCE "STUCK STRESS" & IMPROVE POSTURE
SPACE IS LIMITED! REGISTER BY AUG. 27TH TO SAVE $5.00!
QUESTIONS? - 1step@bellsouth.net or 678-665-9088 or www.meltatlanta.com
Date and Time
Location
Balanced Fit Life Training Studio
760 Confederate Avenue Southeast
Atlanta, GA 30312