Description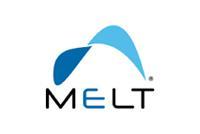 WITH MOVEMENT SPECIALIST KAREN B. WELLS
Atlanta Journal-Constitution "Forget surgeries and pills, why not MELT your pain away?"
SUNDAY, AUG.27 / 12:00 pm - 1:30 pm
BALANCED FIT LIFE TRAINING STUDIO / GRANT PARK
FEE - $55 PAID BY AUG. 26 / $60 AUG.27
A WORKSHOP THAT WILL CHANGE YOUR LIFE
---
ARE YOU TIRED OF EXERCISING AND FEELING WORSE?
DO YOU WANT TO MOVE FREE OF PAIN? LESS PAIN = MORE GAIN
OBTAIN BETTER RESULTS FROM YOUR EXERCISE/ DAILY ACTIVITIES.
THIS IS NOT EXERCISE; IT IS A WAY OF LIVING!
YOU WILL EXPERIENCE & LEARN ABOUT
FASCIA – INCREASE FLEXIBILITY & RANGE OF MOTION
NERVOUS SYSTEM – YOU CONTROL THE MUSCLES
RELAX MORE – DECREASE STRESS & IMPROVE POSTURE
CLASS SIZE IS LIMITED! REGISTER BEFORE AUG. 27TH AND SAVE $5.00!
QUESTIONS? - 1step@bellsouth.net or 678-665-9088 or www.meltatlanta.com
Register online at EVENTBRITE –