Melody in Harmony Music & Dance Gala
World class artists, including The 7 Sopranos and Queensland Ballet, present the superb music, ballet and songs at a glamour gala evening!
When and where
Location
Brisbane City Hall 64 Adelaide Street Brisbane City, QLD 4000 Australia
Refund Policy
Contact the organiser to request a refund.
Eventbrite's fee is nonrefundable.
About this event
A very exciting gala evening of Melody in Harmony Music & Dance will be presented by world class vocal ensemble The 7 Sopranos and Queensland Ballet, as well as international pianist Roger Cui and very popular Hungary cellist György Déri, plus well acclaimed explosive paint drumming percussion SoundStruck and Paradiso Strings, together with a group of colorful Chinese folk dancers. This is the show cannot be missed.
Named as "Australia's most beautiful voices" by Limelight Magazine, The 7 Sopranos is an all-female ensemble with a full musical bouquet covering everything from operatic arias, classic songs, to show tunes and musical theatre and contemporary songs. They have performed a huge breadth of repertoire over the past ten years and created their own unique sound - a fusion of classical traditions and techniques overlayed with contemporary music styles. That is their calling card – incredible versatility and vocal quality of rare distinction. They are a high impact classical spectacle combining entertainment, glamour and vocal power!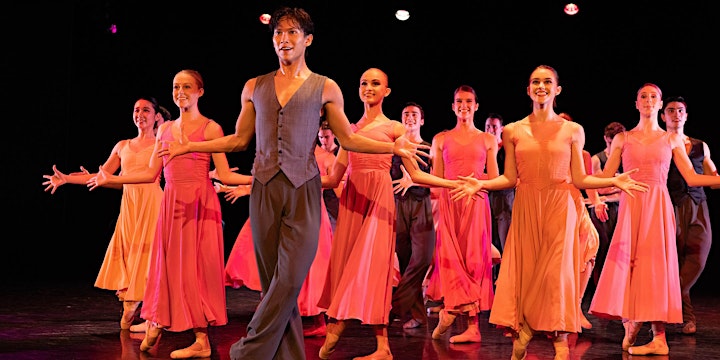 At the Gala evening, Queensland Ballet will present its new work celebrating the music of the 1950' as we are taken on a musical journey of this era where heartfelt sweeping melodies and Big Band favourites are intertwined with the dancers.
Queensland Ballet is a vibrant, creative company which connects people and dance across Queensland. It offers a program of world-class productions of the best classical ballets and inspired contemporary dance works. The Company engages renowned choreographers and designers around the world and nurtures emerging local talent by presenting new works in an intimate studio series. In 2012, Li Cunxin AO was appointed as Queensland Ballet's Artistic Director. Having led a long and diverse career as a dancer, Li brings his passion for ballet, devotion to artistic excellence and international reputation and networks to Queensland Ballet's 60-year history.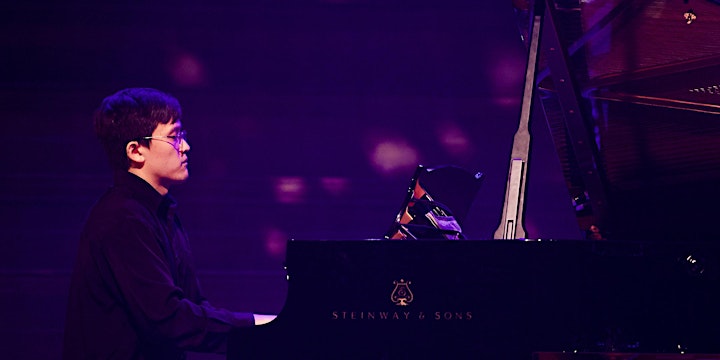 International concert pianist Roger Cui, together with Hungary popular cellist György Déri, will play the Oscar Awards music theme from movie Crouching Tiger, Hidden Dragon composed by Maestro Tan Dun.
Described by Badische Neueste Nachricht as "a pianist with not only extraordinary technique, but also poeticism in depth," Roger is an Australian pianist with an international. Roger won 2nd Prize at the prestigious Lev Vlassenko Piano Competition as well as many other major international piano competitions including much celebrated J.S. Bach International Music Competition (Berlin). Roger completed his Masters of Music at the University of Music Karlsruhe, Germany, and received his PhD degree in Queensland Conservatorium. Roger is now Head of Piano at Coffs Harbour Regional Conservatorium meanwhile performs regularly as a concert soloist with Queensland Ballet, Queensland Symphony Orchestra and Southern Cross Soloists.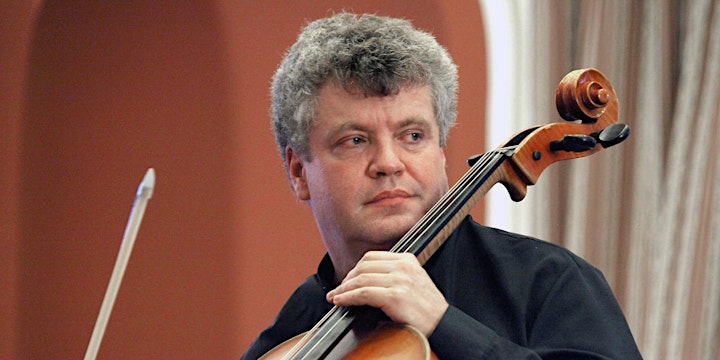 Hungarian popular cellist György Déri, together with international concert pianist Roger Cui, will play the Oscar Awards music theme from movie Crouching Tiger, Hidden Dragon composed by Maestro Tan Dun.
Born to a family of musicians, György Déri began playing cello at age five. He studied at Bela Bartok Conservatory before entering Liszt Ferenc Academy of Music. György has won many competitions and performed extensively throughout Europe as a soloist before becoming a teacher at Liszt Ferenc Academy of Music, teaching across Europe. György has performed with Hungarian Radio Symphony orchestra, Liszt Ferenc Chamber Orchestra and was concert master of Budapest Cello Ensemble. He is now teaching at Queensland Conservatorium.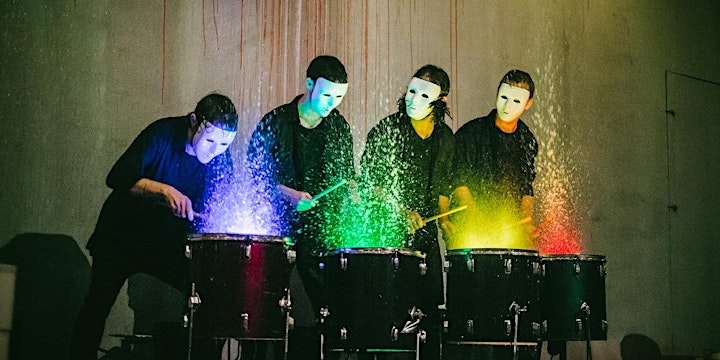 SoundStruck is a Brisbane based percussion group dedicated to delivering high impact and entertaining percussion music with visual effects. Well known for their explosive paint drumming performance "Etna", SoundStruck has captivated audiences around the country including events such as SeaWorld Carnivale, Commonwealth Games, The Toowoomba Food, Wine & Flower Festival, Bridge to Brisbane, New Year's Celebrations at Paradise Point and the ICC Cricket World Cup. The group has brought their energy and creative talents to corporate stages around Australia, providing opening act entertainment for clients and venues including Events Management Queensland, Village Roadshow, The Star Sydney, The Crown Casino, Volkswagen and among many others. Prepare to be amazed at their explosive energy!
Paradiso Strings will play a mixture of eastern and western music highlights at Melody in Harmony Music & Dance Gala.
Paradiso Strings is a Brisbane-based string quartet that performs in a variety of genres from classical to jazz to soundtracks. Our players play in state-level orchestras around Australia and have been involved in the Australian music scene for decades, recording and performing. Our current ongoing concerts series include Fever's Candlelight Concerts and The Killer Queen & David Bowie Experience.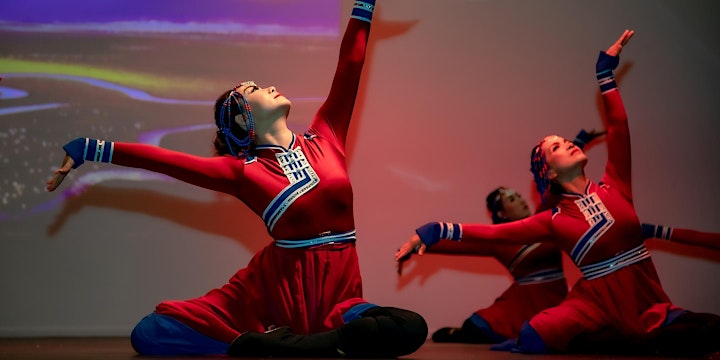 Melody in Harmony Music & Dance Gala is a major show programme of the 20th Brisbane Chinese Cultural & Arts Festival 2022. Brisbane Chinese Cultural & Arts Festival is organised and presented by Mainland Chinese Society Queensland (MCSQ) Inc. since 1998, with supports from Brisbane City Council, Queensland State Government, local communities, art organisations and the industries.
The Festival is aiming at creating, connecting and celebrating the best of arts and cultures from Chinese Australians and other diversified multicultural backgrounds in Queensland. Each year the Festival sets a specific theme that presents a series of cultural experiences ranging from art displays to live performances in various styles. At this year's festival stage, the Chinese national folk dances will be displayed by Wisteria Dancing Group and Jasmine Dancing Group.
Wisteria Dancing Group is from Queensland Dancing Institute (QDI) located in Brisbane and Gold Coast. QDI offers a wide range of dancing classes and has graduated many talented students. QDI Director and the lead dancer, Angela Chen, graduated from Beijing Dance Academy, and was one of the editors for the Chinese folk dance textbooks for Beijing Dance Academy.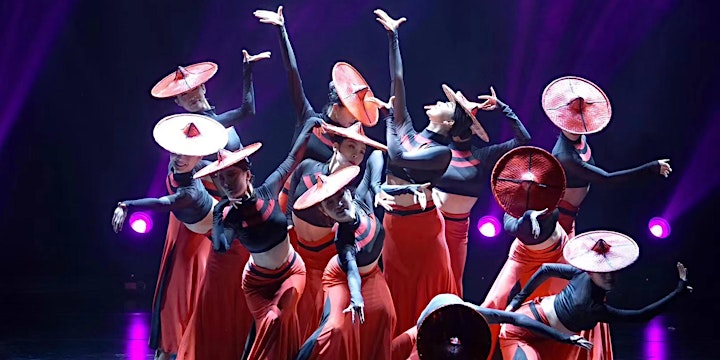 Jasmine Dancing Group is from Australian Chinese Club. It specializes innovatively choreographing Chinese national dances. The lead dancer, Ms Hong Chi, graduated from Beijing Dance Academy and was a dance professor in Shanghai Normal University.
The 7 Sopranos are all graduates of Australia's finest conservatories, winners of most prestigious singing competitions and solo artists from major opera companies and orchestras internationally. Individually they are all impressive and collectively they form an outstanding world class ensemble. They have toured around Australian and across the globe. They have captured the imagination of audiences worldwide with their dynamic vocals and elegant style. Preceded by their growing international reputation, The 7 Sopranos is only a major act ever invited to perform at the iconic Angkor Wat Temple in Cambodia besides the acclaimed Tenor José Carreras. Their irresistible style, personas and unique sound appeal to music lovers everywhere and their debut album ranked Number Two on the Worldwide Cross Over Charts.
The 7 Sopranos has also developed a stellar list of corporate clients, including Gucci, IBM, Microsoft, Cartier, Hyundai, Rolex, Orica, Ritz Carlton, Mercedes Benz, Maserati and Audi, just mention a few, and appeared regularly on the prestigious Bravo Cruises of the Performing Arts. The Standard Hong Kong praised them "Stunning vocal and visual fireworks". While a famous writer Dawn French described them "Like 7 sails of the Sydney Opera House – The 7 Sopranos are Australia's greatest voices".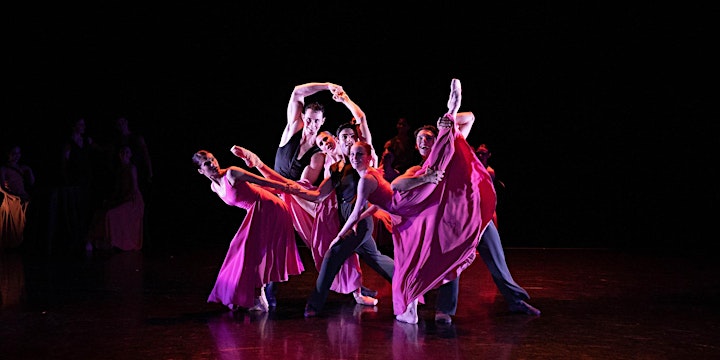 With a culture of creativity and collaboration, complemented by an active program of engagement with communities, Queensland Ballet has become a central hub for dance in the State. Its dancers are acclaimed for their technical excellence and versatility, and the annual program offers diversity in style, audience focus and geographic reach.