Melly Rosario to be inducted into the "2013 Class of Long Island's Top 25 Advocates for Latino Empowerment" presented by The Hispanic Network on May 7th, Westbury Manor and sponsored by Briarcliffe College!

Friday, May 31, 2013 from 6:00 PM to 8:00 PM (EDT)
Event Details
2nd Annual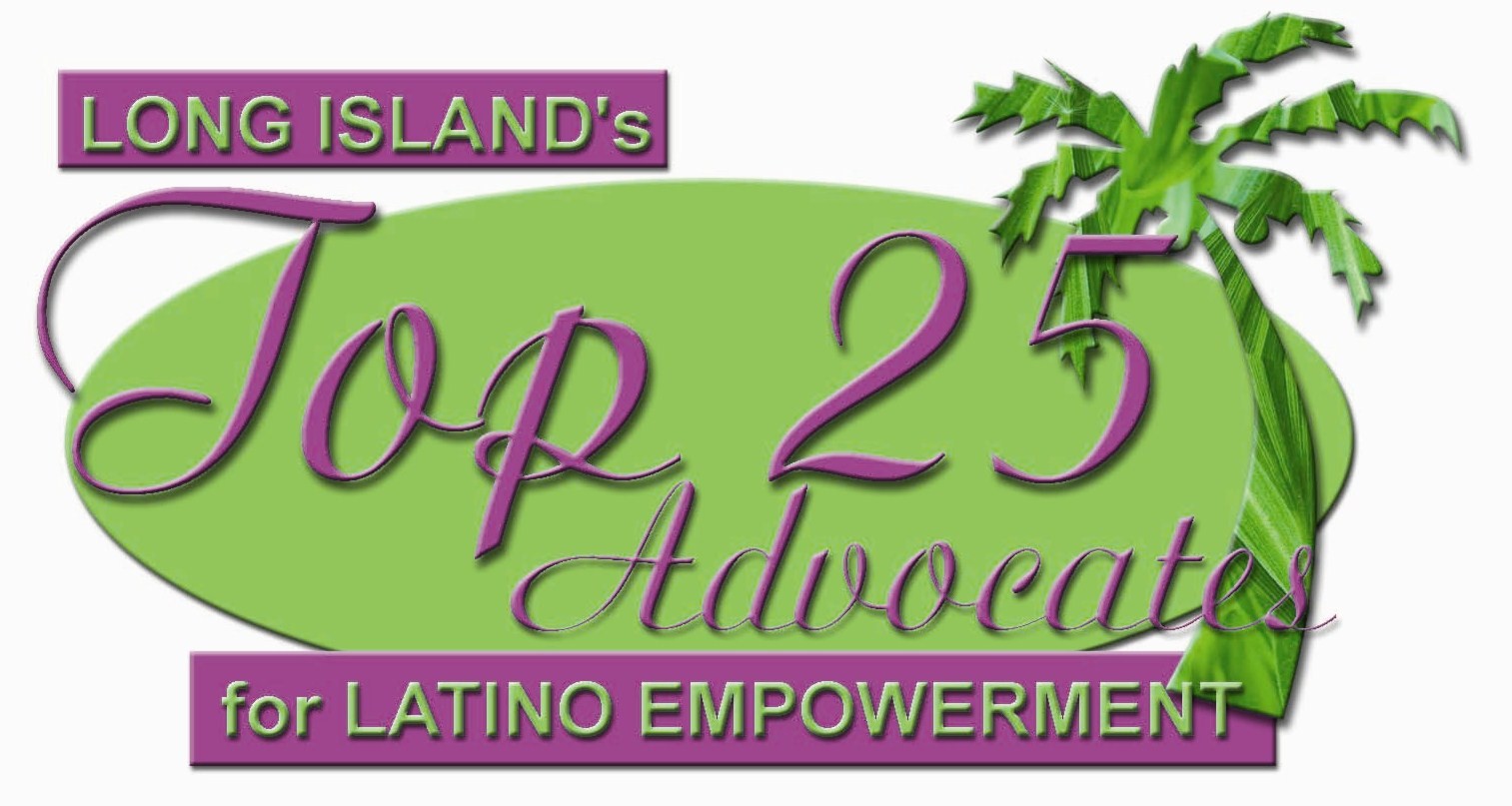 MELLY ROSARIO
to be inducted as a member of the
"2013 Class of Long Island's Top 25 Advocates for Latino Empowerment"
She will be honored by the The Hispanic Network LLC
in partnership with Legendary Events 
and its benefactor

 along with other deserving individuals on  
Tuesday, May 7th from 6-8pm 
Westbury Manor
1100 Jericho Turnpike in Westbury
To register or for more information, call Tracey Gittere at (516) 222-0550 or TGittere@LegendaryEvents.net
Presented by 

Sponsored by 

Below is a brief summary of Melly's outstanding accomplishments:
Melly Rosario has been a valuable and trusted presence within the Long Island Latino community for over twenty years.  Born and raised in New York City, and of Dominican heritage, Melly moved to Suffolk County from Queens in 1992.  
Her contributions as a businesswoman began in 1998 as one of the only realtors to conduct "first time" home-buying seminars specifically designed for Spanish speakers.  Her seminars provided first time home buyers with access to organizations such as the Community Development Corporation (CDC), Citibank, Wells Fargo, National Homefinders and  numerous local area chambers of commerce.  As the owner of her own real estate brokerage firm, Primavera Realty, Melly helped over 200 families buy their first home on Long Island, contributing significantly to Latino homeownership in the area.  
Prior to real estate, Melly's work with Latino families extended to their children.  As pre-school administrator and teacher in Holtsville for six years, Melly developed and implemented a bilingual curriculum to help children transition from Spanish to English as they prepared to enter kindergarten.  Before becoming a teacher and a businesswoman, at the very start of her career, Melly worked at the American Airlines Credit Union helping Spanish speaking employees with loans and investments.
Today, Melly is a Digital Marketing Specialist, certified in Google Ad words at Newsday Connect, where she helps bilingual business owners market their business online where they can reach new customers and maximize their growthThroughout her life Melly has helped bridge the economic and social gap between the Spanish and English language worlds.  She has served the Long Island Latino community as a teacher, entrepreneur, trusted advisor, volunteer and role model.  When not hard at work for Long Island families and business owners, Melly and her husband of 27 years, along with their four boys and twin girls, are hard at work for the Long Island community as volunteers with:
Hurricane Sandy Relief, "God Loves Mastic Beach," November, 2012
-Took part in charity event to help victims of Hurricane Sandy in Mastic Beach, NY.
-Helped load and unload trucks containing food and clothing.
-Helped distribute food and supplies to hundreds of people.
-Supervised children during event.
Homeless Outreach, Grace Church Outreach Ministries
-Aided in my church's Outreach Program for the homeless.
-Helped sort and pack handout bags and warm meals.
-Helped distribute food to homeless
Four weeks in Dominican Republic, Grace Church Missions Trip, summer 2005 - 2006
-Aided in children classrooms and handed out food and other supplies.
-Helped develop a lesson plan.
-Organized food and supplies for distribution.
-Helped renovate a medical clinic.
The "2013 TOP 25 ADVOCATES FOR LATINO EMPOWERMENT" AWARDS RECEPTION takes place on Tuesday, May 7, 2013, 6pm to 8pm, at the Westbury Manor. To register or for more information, call Tracey Gittere at (516) 222-0550 or TGittere@LegendaryEvents.net; or Maria Morales-Prieto at (516)319-9576.
A portion of the proceeds support the Hemsptead Hispanic Civic Association's important programs and services! 
When & Where

Westbury Manor
1100 Jericho Turnpike
Westbury, NY 11590


Friday, May 31, 2013 from 6:00 PM to 8:00 PM (EDT)
Add to my calendar
Organizer
Long Island's Champions for Familes benefits RotaCare!
RotaCare: Free Health Care for People in Need
Founded in 1992 by members of the Mineola‐Garden City Rotary Club, RotaCare was created to serve the needs of the uninsured on Long Island. It began when a group of concerned volunteers met at the Mary Brennan Interfaith Nutrition Network in Hempstead. Many of these volunteers recognized that in addition to food, the medical needs of their clients were not met adequately by the healthcare system. Through the collaborative efforts of the Rotary Club, local healthcare professionals, area residents, and Mercy Hospital, a "MASH" team was formed to operate weekly at the soup kitchen. RotaCare was born. Since its inception, RotaCare has remained a Rotary District project and supported by concerned companies, organizations and individuals to sustain its good works and benefits to the community by providing free health care to people in need. In 2007, RotaCare expanded its scope again, and moved to larger quarters at the A. Holly Patterson Extended Family Care Facility in Uniondale.
RotaCare is a 501(c)(3) non-profit registered with the State of New York.
Federal Tax ID 11-3135331
RotaCare Contact Information
Located on the grounds of the 
A. Holly Patterson Extended Care Facility
875 Jerusalem Avenue
Uniondale, NY 11556
(516) 539-9834
www.rotacareny.org
Melly Rosario to be inducted into the "2013 Class of Long Island's Top 25 Advocates for Latino Empowerment" presented by The Hispanic Network on May 7th, Westbury Manor and sponsored by Briarcliffe College!