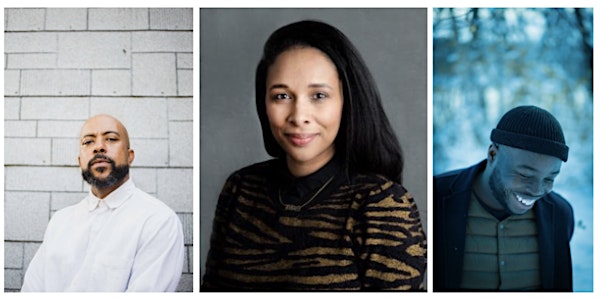 Mellon Archives Innovation Fellows: Meet and Greet
Join us for this very special Mellon Archives Innovation Program Fellows Meet and Greet.
When and where
Location
Stony Island Arts Bank 6760 South Stony Island Avenue Chicago, IL 60649
About this event
On Sunday, December 4, from 3pm to 4pm - for the first time ever, we will have the opportunity to meet three of our Mellon Fellows - Yaw Agyeman, Dr. Honey Crawford, and Ben LaMar Gay. Fellows will introduce their research projects and engagement with the archives. RSVP ​to join our fellows for a cocktail and conversation.
--
In August 2022, Rebuild Foundation launched the Mellon Archives Innovation Program—a multifaceted initiative supporting the creation of new research, scholarship, and artistic production through engagement with Rebuild Foundation's archival collections at the Stony Island Arts Bank.
Over the course of the next two years, Rebuild Foundation will fund and support the creation of new work inspired by our four permanent archives. The four inaugural fellows are singer, songwriter, and musician Corrine Bailey Rae, interdisciplinary performing artist Yaw Agyeman; professor and performance studies scholar Dr. Honey Crawford; and composer and cornetist Ben LaMar Gay.
The Mellon Archives Innovation Program also makes space for the public to engage with the ongoing research and exploration taking place in the archives. Collection tours and a speaker series will invite fellows and researchers to showcase and discuss select objects from the collections at the Arts Bank. Learn more about the initiative, programs, and fellows at www.rebuild-foundation.org.
--
About Ben LaMar Gay
Ben LaMar Gay is a composer and cornetist who moves sound, color, and space through folkloric filters to produce electro-acoustic collages. A Chicago native and leader in Chicago's experimental music scene, Gay's musicianship is fueled by an interest in intergenerational storytelling and an exploration of notions of "Americana." Gay's collaborators have included Joshua Abrams, the Association of the Advancement of Creative Musicians, Bixiga 70, Black Monks of Mississippi, Celso Fonseca, George Lewis, Nicole Mitchell, Jeff Parker, Theo Parrish, Mike Reed, Tomeka Reid, and Itibere Zwarg. Gay's debut album, Downtown Castles Can Never Block the Sun, was released by International Anthem in 2018.
About Dr. Honey Crawford
Honey Crawford is an Assistant Professor of English and Dramatic Literature at New York University. She studies Afro Brazilian cultural performance as both a scholar and a practitioner, positioning women-driven spectacles of black consciousness in the 20th - 21st century against prevalent discourse on the black diaspora and performance studies.
About Yaw Agyeman
Yaw Agyeman is an interdisciplinary performing artist born in Chicago. Working primarily as a musician and sound designer, Agyeman additionally has an extensive theater background and photography practice. Agyeman's work across genres addresses language as cultural currency and utilizes space to share music, community, and culture.