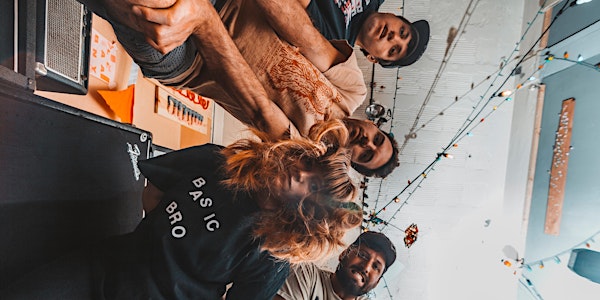 Event Information
Performers
Melkbelly
The Hecks, Cafe Racer
Location
Hideout Inn
1354 W. Wabansia Ave.
Chicago, IL 60642
9PM DOORS | 9:30PM SHOW | 21+
About this event
Melkbelly
https://melkbelly.bandcamp.com/
Melkbelly, formed by vets of Chicago's experimental and DIY scene champions, organized noise and thoughtful freneticism on its debut full-length, Nothing Valley, fusing dreamy vocal lines and cantankerous guitar racket. Its songs clang and bang in stripped-down production that highlights the band's sharp edges; multi-faceted slabs of sound serve harmonious, immediate songs. So it shouldn't be a surprise that the band members' tastes run obscure–The Hecks, Lightning Bolt, and jazz drummer Paal Nilssen-Love and, as they tell us, "bands and musicians that draw on a sense of adventure." The quartet's membership overlaps with several Chicago noise and experimental bands and art collectives.
An efficient one-day recording session resulted in Melkbelly's first EP, 2014's Pennsylvania, which opened the door to touring and opening slots for Speedy Ortiz, Magik Markers and Built to Spill, and led to The Chicago Reader calling Melkbelly "one of the most exciting new sounds out of Chicago." Next, Melkbelly got back to writing and working, recording a pair of 7-inches with Dave Vettraino at Chicago's Public House where it had made its first recordings ever for Public House's Digital Singles Series and a Public House compilation tape. The sessions gave the band a chance to deepen its collaboration with Vettraino.
Miranda writes most of Melkbelly's tunes on guitar and brings them to the band who puts them through the ringer, where they morph into a Melkbelly arrangement. Often, however, the band will take a guitar riff or two from an open jam recorded at practice and spin it into a song.
Nothing Valley was recorded in early 2016 in Vettraino's basement studio to 8-track analog tape. Fresh off a West Coast tour, the band let the hours on the road and missed art tourism opportunities at Spiral Jetty shape the songs as well as the recording process itself, writing half the album material in the studio. Nothing Valley breezes gust fresh and forcefully.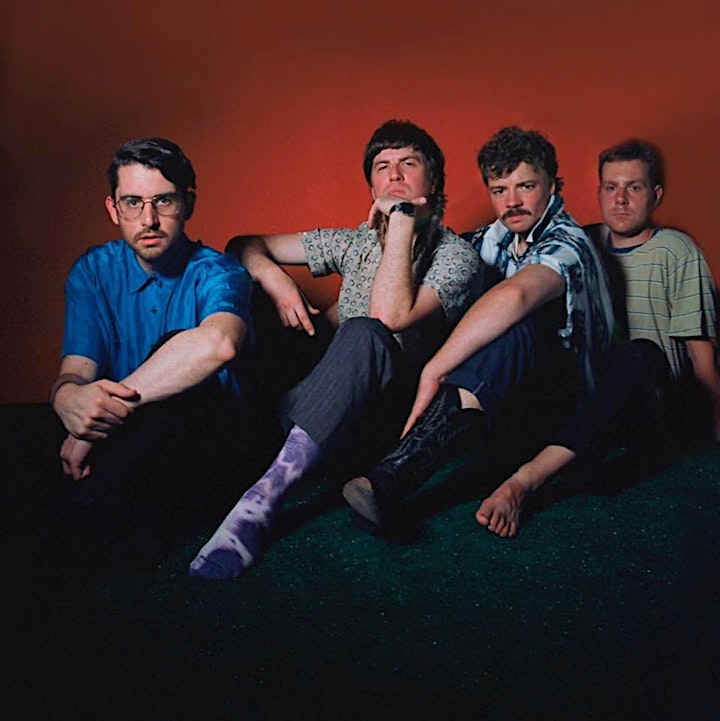 The Hecks
https://thehecksdotcom.bandcamp.com/
Chicago quartet The Hecks have been at it since 2012, starting out as the duo of guitarist Andy Mosiman & Zach Hebert. The band drafted guitarist Dave Vettraino into the fold, a recording engineer who was recording the band's s/t debut (Trouble In Mind, 2016) & ended up joining the band In 2017. The band's journey to the end result of "My Star" - their second album - has taken them three years.
After recording an initial version of the album in 2017, The Hecks started gigging with new fourth member & keyboardist Jeff Graupner, whose synthesized squiggles added some welcome heft & swagger to the band's tunes. After reworking & rearranging much of the new material to accommodate Graupner, the band scrapped the recordings & rebuilt them from the ground up, incorporating Graupner's skills at the keys. The results speak for themselves, as "My Star" is a gigantic leap forward for the band, absorbing everything from "Manscape"-era Wire to Paisley Park nu-funk to abstract new wave & art rock plucked straight from the Cold Storage playbook. Much of "My Star"s ten tracks are designed to bewilder; the production is intentionally disorienting, with the mix tipped toward the treble, alternating from sparse to confoundingly dense at times, but never at a disservice to the songs themselves. Opener "Zipper"s intertwining guitar jabs & synth lines herk & jerk so rapidly it's liable to break your neck, while lead track "So 4 Real"s neon-laced dayglo soul ratchets up the mutant funk throb so tightly that the lilting, melodic guitar break at the chorus is a welcome dose of ear-candy. "Heat Wave" dials it back, reveling in romantic washes of synth and flange & its yearning refrain of "It's tearing me apart, ripping out my heart again"; a captivating, slow burning ballad unlike anything the band has done before. Meanwhile album closer (and title track) "My Star" is so cinematic, it feels like the lost end credits scene to a heartfelt teen drama, with its end coda taking up the bulk of the song's near-eight minute run time. "My Star" is designed to make you move, you just have to let it.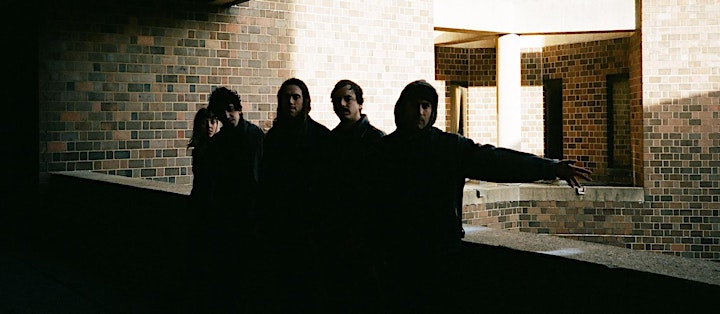 Performers
Melkbelly
The Hecks, Cafe Racer
Date and time
Location
Hideout Inn
1354 W. Wabansia Ave.
Chicago, IL 60642
Refund policy