Melina's Magic of Prop Balancing Workshop

Sunday, March 22, 2015 from 3:30 PM to 5:30 PM (EDT)
Event Details
2nd-Generation Belly Dancer Melina of Daughters of Rhea has been performing, exploring and perfecting her prop balancing artistry for nearly 4 decades. Even to this day balancing a prop is a sacred ritual to her, a magic portal moment where movement meets meditation, time is suspended and audiences are transported to other realm ... (We hope!) She has balanced trays of burning candles, swords, babies and stuffed animals on her head, hands and hips in all four corners of the earth.  Melina's mother Rhea was the principal sword dancer in Jamila Salimpour's legendary Troupe Bal Anat in the 60s and 70s, so Melina has learned a few things about prop balancing along the way, and will be sharing her family secrets with participants of this workshop.
The workshop will feature:
YOU, dancing and balancing the prop of your choice with a few new insights under your belt
Melina's philosophy of prop balancing
Insights and explorations on how to balance the prop of your choice
How to build your number
When to dance fast, when to dance slow
Body awareness and centering & alignment exercises
Safe ideas for level changes
Smooth transitions
Pride goeth before a fall.... The pitfalls of prop balancing
Bring your prop to the workshop, or borrow Melina's practice trays.
Read Melina's Tips from the Hip Blog for some background on her life with props
WORKSHOP FEE: $50 in advance, $60 at the door.
PHOTOS BELOW:
Melina balancing her large tray at a wedding celebration, Melina with sword at Karoun (photo by Najmat), Rhea with sword (front sword dancer) in Jamila Salimpour's Troupe Bal Anat 1970, Rhea with Sword at Renaissance Pleasure Faire in California in the 1970s.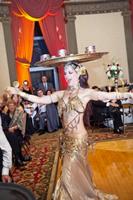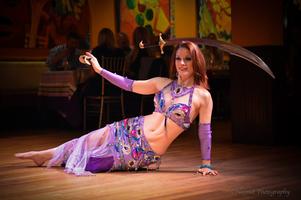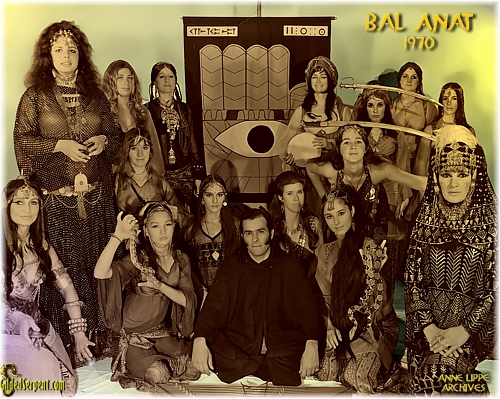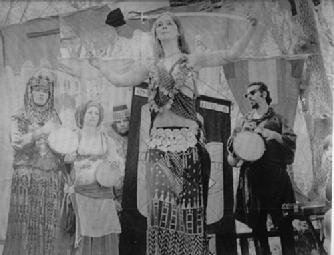 When & Where

Moody Street Circus/Daughters of Rhea Dance Studios
397 Moody Street, 2nd Floor
Waltham, 02453


Sunday, March 22, 2015 from 3:30 PM to 5:30 PM (EDT)
Add to my calendar
Organizer
Melina of Daughters of Rhea / Moody Street Circus
Melina's Magic of Prop Balancing Workshop