Melibee Global Education: A Day of International Inspiration

Wednesday, June 8, 2011 from 9:30 AM to 4:00 PM (EDT)
Event Details
Melibee Global was founded to inspire international educators, students and anyone who cares about our world. 
This event will highlight the following:  Aman Ali (Co-founder of the 30 mosques project), Carrie Wagner (Author of "Village Wisdom") and Ibrahim Abdul-Matin (Author of "Green Deen") and the award winning film "BUDRUS" (including Q&A).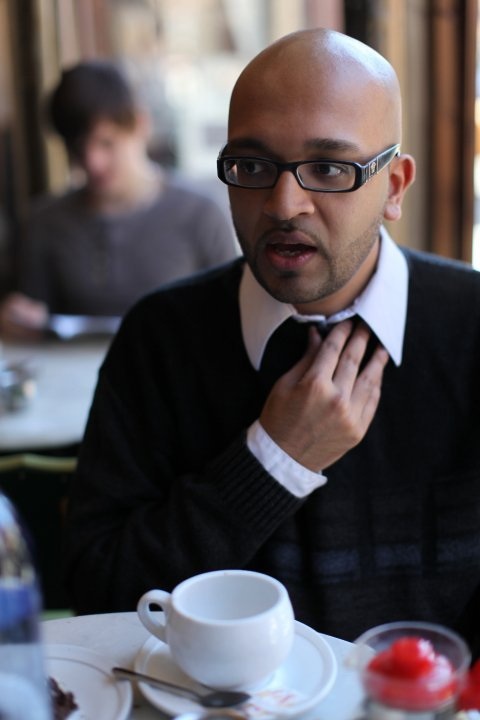 Aman Ali, Co-Founder of the 30 Mosques Project: 30 Mosques in 30 Days – An American Ramadan Road Trip Adventure
During Ramadan 2010, Islam's holy month of fasting and reflection, New Yorkers Aman Ali and Bassam Tariq took a road trip across America, stopping each evening to break their fasts at a different mosque in a different state. The two drove over 13,000 miles during the trip and blogged about it daily on their web site. During the trip they prayed inside the infamous "Ground Zero Mosque" in Manhattan, got pulled over by a cop in Mississippi, and visited the first mosque ever built in the U.S. in Ross, North Dakota – a town with only 48 people in it. Along the way they met the protagonists of Dave Eggers' bestselling Zeitoun, Cambodian Muslim victims of the Khmer Rouge, a Pakistani-Mormon couple, and many, many others, all of whom are part of the diverse Muslim-American community. Their journey explores what it means to be Muslim in America today, and serves as a powerful counter-narrative to the media's image of a monolithic Islam, receiving coverage on ABC News, CNN, Time, NPR, Fox News, Huffington Post and Al-Jazeera English.  Aman and Bassam will be visiting the other 20 states during Ramadan 2011!
"It was one of the best events I have ever been to at my university (and I go to almost one a day)."  (Student, DePauw University)
"Loved your presentation! Thank you for sharing your amazing story. Your perceptions were very inspirational and opened my mind as a result."  (Student, Central Piedmont Community College)
"You guys inspire me and I think what you are doing is just amazing!" (Student, Model United Nations conference)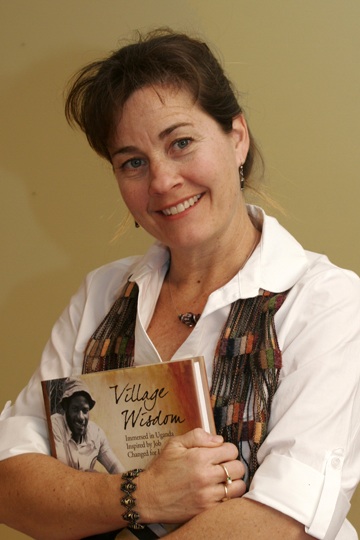 Carrie Wagner, Author of "Village Wisdom: Immersed in Uganda, Inspired by Job, Changed for Life"
Carrie uses her 20 years of international experience to inform and inspire audiences to seek global citizenship. She is a native of North Carolina and worked with Habitat for Humanity International (HFHI) for 11 years, serving in Uganda for 3 years, in South Africa for 3 years and as International Training Director. Her experience covers the spectrum of grassroots community development to international development and coordination of training programs in Africa, Latin America, Europe and Asia.
"The presentation was excellent!" 

"Wagner is a dynamic speaker who not only engages the audience to think about what has transformed or shaped their lives, but inspires us to consider opportunities to take action in being a good citizen, whether locally or globally."  Laura Branan, Youth Coordinator, St. Matthew's Episcopal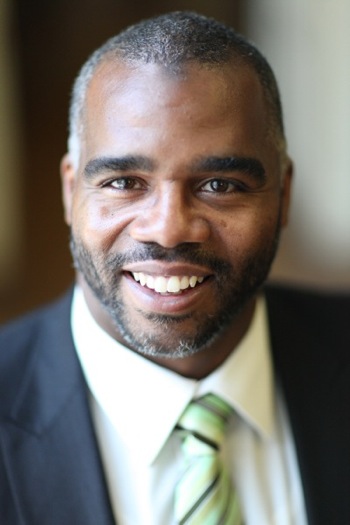 Ibrahim Abdul-Matin, Author of "Green Deen: What Islam Teaches Us About Protecting the Planet"
Ibrahim Abdul-Matin's timely book blends spirituality with environmental responsibility, teaching each of us how truly necessary it is to care for our planet. His enthusiasm about the subject is infectious! Ibrahim does a marvelous job of explaining how Islam requires its followers to care for our planet AND teaches us easy steps to be more conscientious in our daily living.  His presentation is perfect for anyone who cares about the state of our planet. He skillfully addresses global issues like waste, water, energy and food – tying our responsibility to care about these back to Islam and other faiths.  You do not need to be Muslim or to know anything about Islam to appreciate the lessons that he shares – you simply have to have an interest in the world around us.
"Ibrahim breaks down the connection between Islam and the environment so that my 8-year-old cousin and my 80 year old grandma can understand and contemplate. Having him on campus was a breath of fresh air!"  Doctoral Student, Univ of Florida Jacksonville
"We are so grateful Ibrahim was so generous with his time. He made quite an impression on our students. He planted "green deen" seeds and now our students see faith and environment differently."  Faculty, New Horizons School, Pasadena California.
Screening of the award winning documentary "Budrus", with Q&A: Budrus is an award-winning feature documentary film about a Palestinian community organizer, Ayed Morrar, who unites local Fatah and Hamas members along with Israeli supporters in an unarmed movement to save his village of Budrus from destruction by Israel's Separation Barrier. Success eludes them until his 15-year-old daughter, Iltezam, launches a women's contingent that quickly moves to the front lines. Struggling side by side, father and daughter unleash an inspiring, yet little-known, movement in the Occupied Palestinian Territories that is still gaining ground today. In an action-filled documentary chronicling this movement from its infancy, Budrus shines a light on people who choose nonviolence to confront a threat.
Please arrive for a 9:30 AM continental breakfast. We will wrap at 4 pm. Lunch will be available for a small fee in the campus cafeteria, or feel free to bring your own. Casual dress is encouraged.
To be sensitive to others with allergies, we ask that you refrain from wearing any perfume or cologne at this event.
Note: If you are a recently laid off educator, you are eligible for a special discounted rate that is not on this site. GROUP RATES ARE AVAILABLE ALSO! Please email Missy Gluckmann, Founder of Melibee Global at info@melibeeglobal.com for more information.  

Note:  Speakers are subject to change.

When & Where

SUNY Purchase College
735 Anderson Road
Purchase New York
10577


Wednesday, June 8, 2011 from 9:30 AM to 4:00 PM (EDT)
Add to my calendar