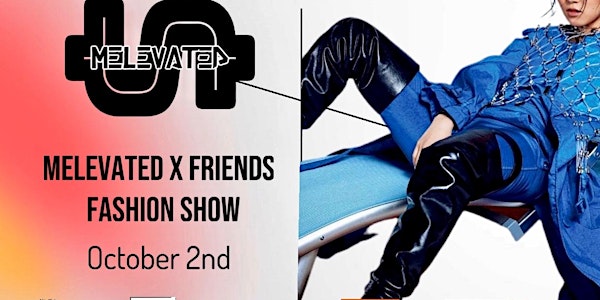 MELEVATED x FRIENDS FASHION SHOW
Melevated x Friends Fashion show will be featuring Flahn Art, Life Custom Clothing, Chill Vibes and local businesses as our vendor.
When and where
Location
The Square 3736 Chicago Avenue Minneapolis, MN 55407
About this event
Streetwear Fashion World is a diverse cultural and lifestyle expo. This fall LPF Vision Prod. & Mgmt will be hosting and producing for MELEVATED Designs which is owned by Mimi Nguyen. She's a celebrity designer from Minnesota who just came back from years of learning and expanding in Los Angeles in the fashion and mainstream entertainment industry.
Mimi Nguyen and LPF Vision Prod & Mgmt is back with a new vision and strategy to assist in growing more opportunities and provide income resources to our fashion, music and art community.
Our goals is to create opportunity and provide the right resources between designers, artists, musicians and consumers in this growing streetwear market. It's important to us to knowledge, highlights and shine the lights to our diversity streetwear designers and merching clothing brands to celebrate their creativity . Also to be in the position where we can compensate for our talents who will be involved to assist us execute our goals and visions.
With your support we will succed, please join us on October 2nd, 2022 from 4 PM - 7PM at The Square 3736 Chicago Ave, Minneapolis MN 55407 to support and celebrate our fashion, music and art community.
DESIGNERS:
Melevated Designs | Instagram: @melevated_only
Lifecustom Clothing | Instagram: @lifecustom
Chillvibes | Instagram: @chill.worldwide
Flahn Manly Studios | Instagram: @flahn.art
Student Designers Amaria Banks
VENDORS:
Pieces of Kandakes | Instagram @piecesofkandakes
Mia-Sota | Instagram @drinkmiasota
TICKET INFO:
GA $60 _ Second row seating
VIP $80_ Front row seating and Gift bag