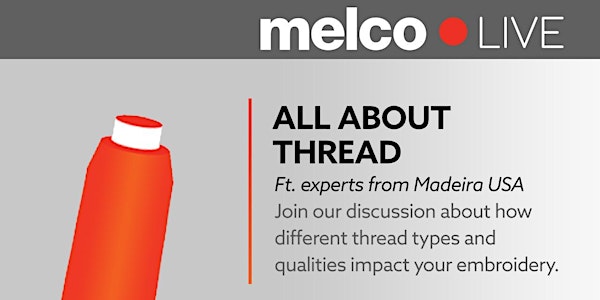 Melco Live - All About Thread with Special Guests from Madeira
Learn how different thread types and qualities impact your embroidery from the experts at Madeira USA.
About this event
Join the Melco applications team and professionals from Madeira USA to learn the ins and outs of thread! Bring your questions and get ready to learn the various types and what job they are best suited for!