Melbourne Workshop - Leadership Skills Training

Thursday, 27 October 2016 from 8:00 am to 1:00 pm (AEDT)
Event Details
Gain Mastery of the Most Effective Way to Handle Stress, Negative Energies And Thoughts That Interfere with Your Ability To Break Through To The Next Level
Are you lacking clarity and a bit confused with decision making? Or even feeling like you've hit the wall, and you're blocked in your personal and professional development?  If so, then I urge you to attend this empowering, breakthrough experience.
Leadership Skills - Live Training
We understand how frustrating it can be to have moments of disconnection in life and business. Maintaining connection to your team, yourself and your outcomes can make all the difference. Great leaders learn to stay connected and confident and that's not always easy to do.
Everyone is a leader whether they know it or not. You are firstly the leader of your own life. You may also be in a leadership role in a team you're a part of. Leadership is a set of skills that can be developed to support you to take actions that create your intended outcomes.
More and more today there are so many distractions that can take your attention. You're ability to recognise and deal with the energy of a situation or person greatly impacts what you're able to accomplish.
Many people experience the feeling of frustrated and 'stuck' and can never identify the source of the problem, much less take action to handle it consistently. When they do, the invisible wall breaks down and they feel empowered, unified and aligned like never before with access to more potentialities.
THIS LIVE TRAINING IS IDEAL FOR YOU IF:
You are inconsistent in handling stress.
It's occupying your mind and affecting your life in a negative way.
You get degrees of anxiety and / or depression.
You feel anxiety in what some people consider normal, everyday activities.
You know you have more potential than what you are offering the world.


You've got more to give and you'd like to give it.
You simply aren't feeling OK.
You might not even be able to put your finger on it, but you know something isn't right.
You've reached a plateau.
There seems like something is stopping you from moving forward.
You feel like others make it seem so easy.
For some reason no matter what you do it's bloody difficult.
You experience something that seems to sabotage you in relationships.


Frustrations and upsets are happening more often than you'd like.
You can't seem to grow your business beyond where it is right now.
You could be feeling stuck, or trapped in your own business, even it's running you rather than you running it.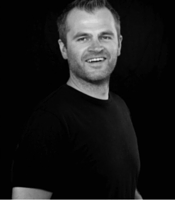 "This is the most valuable training I've ever experienced. It has made a profound shift in my thinking and the results of my business."
Fabian Linge - Founder, Digital Kaizen, Perth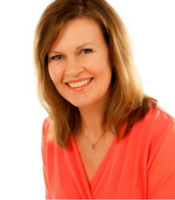 "Highly recommend Mike's course, and I rarely, if ever, make recommendations."
 Sue Papadoulis - Founder, Publicity For Profit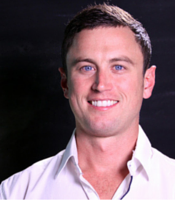 "The best thing about Mike and Advanced Business Abilities is their absolute commitment to the successful implementation of the skills and abilities they teach into my business"
Cameron Slater - Managing Director, Smart Style Bathrooms, Perth
---
If you want to change and get different results, then choosing and making a commitment to attend this four hour training will make a big difference. Our Leadership Skills Training is a radically different approach to personal and professional growth - and it works. If you'd like your business and personal life to be infinitely more enjoyable, and increase your potentiality with managable stress and struggle - then this training will open you to a whole new way of approaching YOUR Leadership in life and business.
NOTE:  Due to the interactive nature of these events there are restrictions on the number of placements available... so to access this powerful training direct from Advanced Business Abilities, register now!
Right now you have a choice. You can choose to attend this training and experience a breakthrough personally that will manifest in every area of your life - or you could choose to continue to struggle on your own and repeat the same behaviour that's causing you to feel stuck right now.
We'd love to meet you and see you break through like others have. Please don't hesitate to take up this opportunity.

Please note: Enrolment is subject to no refunds or cancellations although, if you wish to reschedule your seminar attendance to another date within a 12 month period (subject to availability), notice is to be received 7 working days prior to the event.
When & Where

Bayview Eden
6 Queens Road
Melbourne, VIC 3004
Australia

Thursday, 27 October 2016 from 8:00 am to 1:00 pm (AEDT)
Add to my calendar
Organiser
Mike Irving
Mike Irving
Performance Coach and Communication expert Mike Irving founded Advanced Business Abilities in 2008 and believes that all business owners can develop the skills to create exactly what they'd like to - and his proven formula can teach any business owner anywhere to have the confidence and control to achieve exactly that.
Mike Irving has run a successful business in training and developing sales and support staff in sales and communications soft skills for almost 2 decades. Mike is known as the go to guy for advice, support and training in the areas of emotional intelligence and soft skills.
Business Owners Des Ranger and Mike Haydon present and support in the Advanced Business Abilities team revealing their insider tips from their 50 and 20 years of experience in business respectively.
'You just won't learn the details of this anywhere else,' says Mike.
Mike and his team show you step by step how to think about your life and business in a way that supports growth and expansion, rather than limiting it.
Their no-nonsense, practical approach gives you all the information necessary to achieve your version of success now and into 2020.
This is not about having a quick fix. These are long term solutions to help you create the reality you would like.
Melbourne Workshop - Leadership Skills Training