Description
TREND UNION AUSTRALIA
FASHION & INTERIORS SEMINARS
with Philip Fimmano & David Clark
Australia! Trend Union is pleased to bring its world-renowned trend forecasts back to Australia for two special trend seminars in Sydney and Melbourne. Hosted by David Clark, this half-day session will look at trends in Fashion, Textiles, Colour, Interiors and Materials.
PROGRAMME:
1:30 welcome
1:45 Summer 2018: BLURRED, colours & prints, presented by Philip Fimmano
2:00 Summer 2018: TRANSITION colours, textiles & fashion trends, presented by Philip Fimmano
3:00 short break
3:20 NEW MODERNISM, an introduction presented by Philip Fimmano
3:30 At Home: MODERN AUSTRALIAN DESIGN, presented by David Clark
4:00 2018 Home & Interiors: NEW MATERIALISM, presented by Philip Fimmano
5:30 approximate end
TICKETS:
AUD $225
AUD $185 for faculty & students
(price will be charged in US dollar equivalent on the date of purchase; excludes Eventbrite booking fee)
VENUE:
National Gallery of Victoria
Clemenger Auditorium
180 St Kilda Road
Melbourne
TOPICS:
Transition Text & Image
New Materialism Text & image
At Home: Modern Australian Design, presented by David Clark
at home celebrates what makes Australian design so unique. Spanning almost 200 years, the objects discussed will invite the audience to consider where Australian interior design has come from and where it is going. at home is a new exhibition curated by Australian design expert and former Vogue Living editor David Clark, showcasing objects from some of Australia's leading contemporary designers alongside the National Trust's significant Georgian collection of furniture at Old Government House.
This event is supported by the National Gallery of Victoria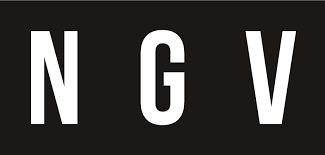 SPEAKERS:
PHILIP FIMMANO is a contemporary fashion and lifestyle specialist, contributing to Trend Union's books, Bloom magazine and strategic studies for various international brands. He works in industries as varied as textiles, interiors, food, craft, luxury, travel and retail. He is also the Director of the New York-based creative studio Edelkoort Inc., providing concept, color and strategic consulting to companies in North and South America.
In 2011, Fimmano co-founded Talking Textiles, an ongoing initiative to promote awareness and innovation in textiles through touring exhibitions and educational programs. He is also a curator of exhibitions for international museums, and has spoken about art and design at institutions such as Musée du Quai Branly in Paris, Nordiska museet in Stockholm, Royal College of Art in London and five N.I.F.T. campuses across India. He is currently an adjunct professor teaching trend forecasting at Polimoda in Florence.
DAVID CLARK has established himself as a leading figure in the interior design industry. His 30 year career has spanned the textile trade as well as architecture, design, marketing and publishing. As Design and Deputy Editor for Belle, as Editor-in-chief of Vogue Living – David gave voice to his particular focus on the idea of 'Home'. He values texture, technology and the sensual experience of being human. He believes in the pursuit of beauty, the importance of curiosity, and the power of design to create a more civilized world.