Description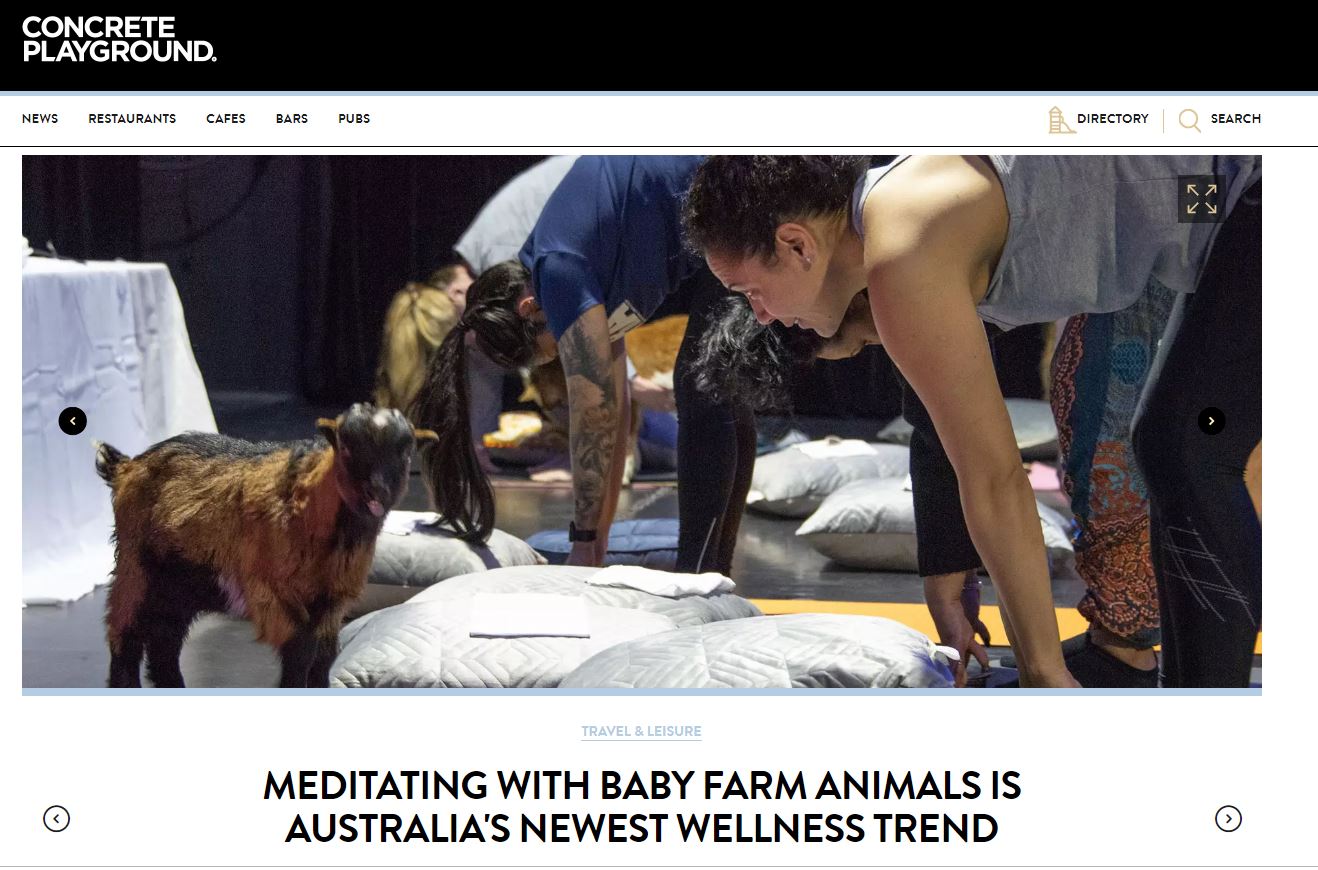 ---
[As seen in Style Magazines, Channel 7News, The Courier Mail, Take 5 Magazine and MORE]
---
Fancy a date that's always cute n' cuddly? Join us for the warmest introduction to meditation this Winter!
What to expect:
· Light stretching to still the body
· Sound Mediation to still the mind
· Play! Fluffy cuddles from a furry friend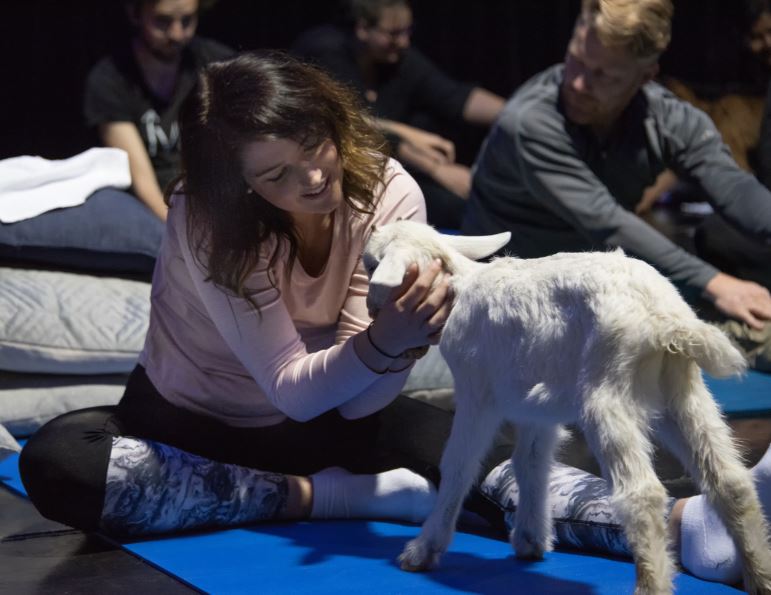 I know what you're thinking. "Wait, but why are we meditating with this much cuteness? Won't I be even MORE distracted?
The short answer is yes. The long answer is that Breathe In & Bleat Out is a metaphor for what meditating actually feels like when you first start. Your first meditation sitting isn't going to be perfect, and it certainly won't be still. You'll have thoughts, feelings, memories and dreams niggling at you, gnawing on you and clamouring for attention.
Just like our furry friends.
---
These cuties nibble, nuzzle, dribble and piddle, but I can promise you won't get worked up over it. In fact, I can guarantee you'll leave with nothing but a smile! And maybe a few selfies (Good luck trying to get a baby goat to pose!) Instead of criticising yourself for being unable to sit still in perfect, spiritual silence, you'll learn to compassionately observe this chaos, embrace the moment and stop kicking yourself for not being so damn perfect all the time.
Why we chose baby goats:
1) Fewer allergies than cats & dogs
2) Cuddling causes warm fuzzy feelings in humans and animals! Whether from our human friends or furry ones, cuddling is proven to release oxytocin, which boosts the immune system, reduces stress and relieves pain! "Oxytocin is a natural stress reliever… it acts on our brain to diminish anxiety and induce relaxation" - Harvard Health Letter.
3) Researchers in the UK have found evidence that goats are just as clever as dogs, and build complex emotional relationships with humans!
4) Stanford PAWS program has been using animal therapy for 20 years to raise the spirits of hospitalised patients. Animal therapy has also been found to reduce cortisol in Autistic children by up to 48%, as well as relieve symptoms of PTSD and schizophrenia.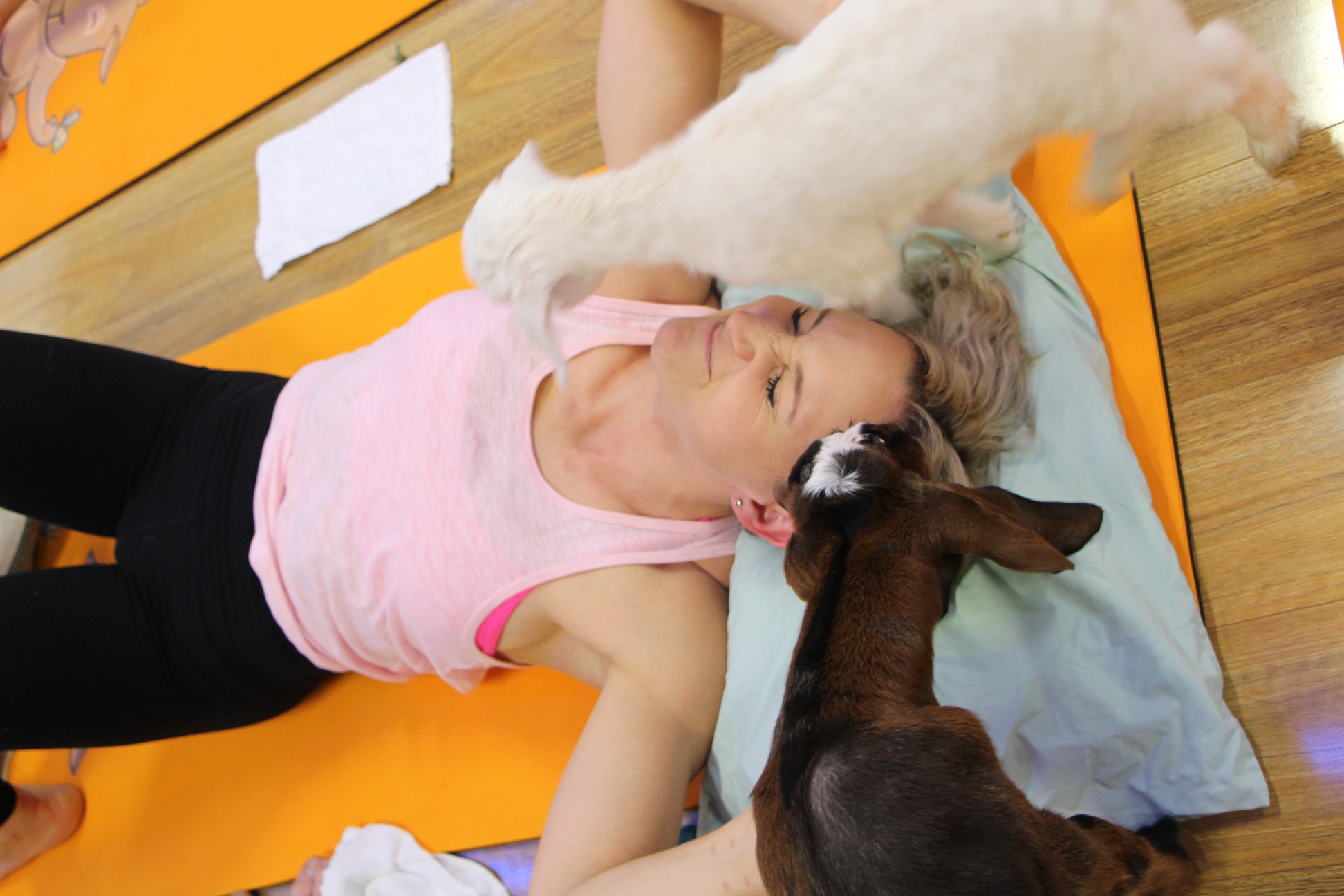 ---
What is provided:
- Yoga Mat 6mm
- Cushion
- Hand towel
- Organic Cleaner
What you need (Optional):
- Eye mask
- Blanket/cover-up
- Yoga Props
Your friendly warning: Baby goats don't have complete control of their bladders & can get super excited without warning! The Karmably Cleaning Crew is always standing by for mishaps, but please come prepared for the worst. AKA go digging for your daggiest gym shirt and throw it over those nice, new tights when the mischief begins!
Our baby goats come from a variety of centres. ABC Animal Farm began their mobile farm service as a means to rescue, feed and rehome neglected, surrendered and abandoned animals. Some of the furbabies in your class are rescues, and others are bred on the farm. Once animals are over 12 months of age, they live out their retirement in families on acreage, and are never returned to the dairy or meat industry.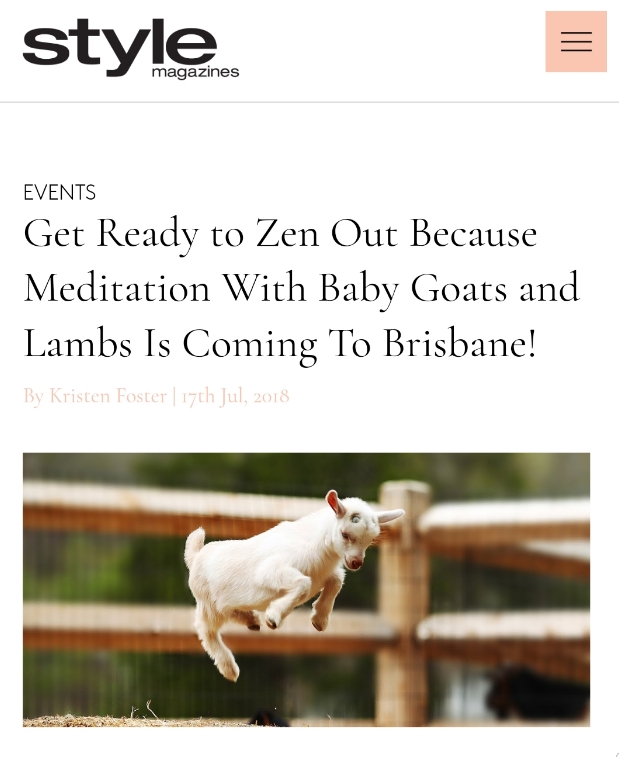 ---
Please Note: All sales final. No refunds are given. You may sell your tickets and notify us of changes to attendee details. We thank you in advance for your understanding.

See you in the Zen Den!