Description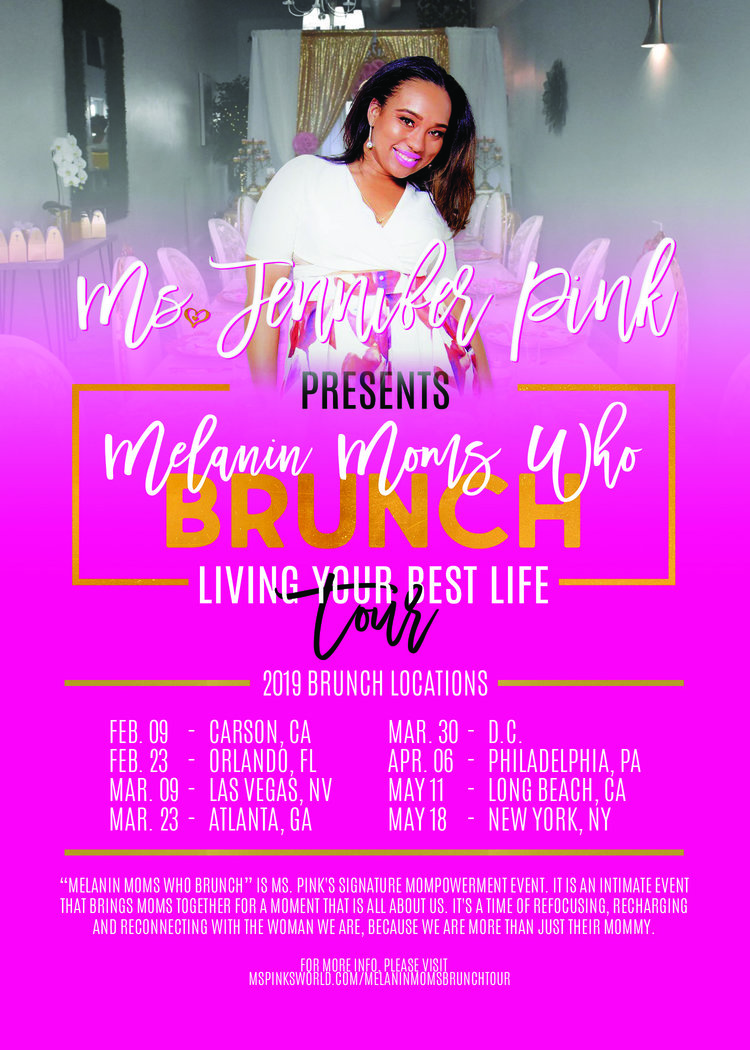 Melanin Moms Who Brunch is an intimate brunch designed exclusively for the Melanin Mom. The brunch has one primary focus; assisting each mom with the woman withn because we are more than just their Mom.
The theme for 2019 is "Living My Best Life For Real For Real". This years brunch series is guaranteed to cause you to refoucs, recharge and reconnect. You are the key to living your best life.
2019 Tour Stops
February 9th- Carson, California
February 23rd- Orlando, Florida
March 10th- Las Vegas, Nevada
March 23rd- Atlanta, Georgia
March 30th- D.C.
April 6th- Philadelphia
May 11th- Long Beach, California
May 18th- Harlem, New York