Description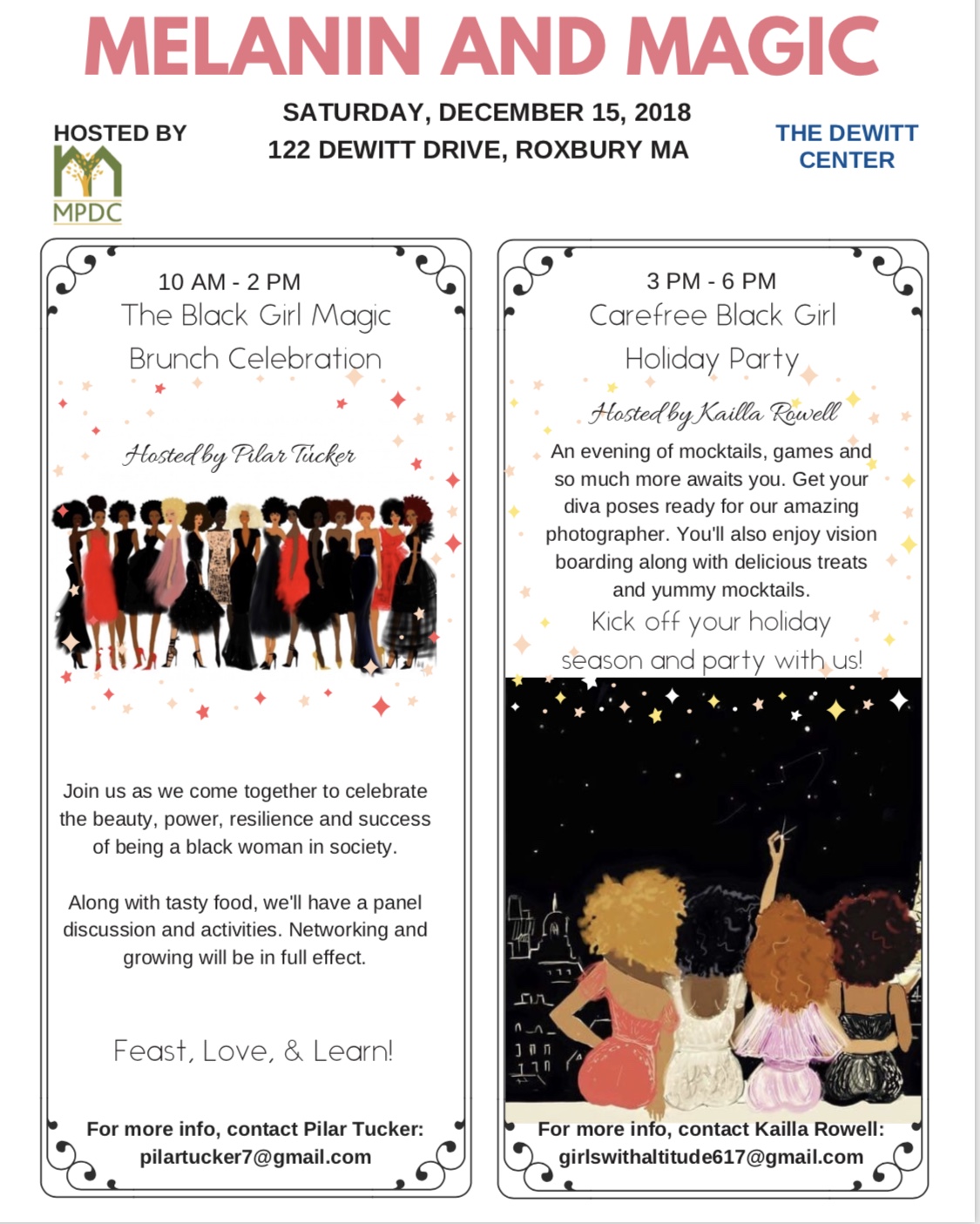 Join us on Women's Day as we fellowship and celebrate the beauty, power, resilience and success of being a Black Woman! This Two-Part Day encompasses a lunch, panel discussion, activities, and networking.
Black Girl Magic Panelist Include:
Ingrid Tucker - Head of Cambridge Montessori School ,Educator, Journalist, Pastor,
Irvienne Goldson - Deputy Director of Health Services Action for Boston Community Development
Vivian Morris- Founder/Director of Neighborhood Coalition Mattapan Food and Fitness
Jessicah Pierre- CEO of Queens Co.
Erica Davis- Dewitt Center Director
Care Free Black Girl Holiday Party Stations Include:
Paint My Magic
Vision Boarding & Action Planning
"Do it for the Culture" / Game Station
Reflection Zone
Mocktails & Tingz