HAIR EXTRAVAGANZA FEATURING GORGEOUS BLACK TEEN MODELS AND STUNNING BALLERINAS ALL ROCKING NATURAL HAIR ON STAGE AND OUR FABULOUS RUNWAY
About this Event
A HAIR EXTRAVAGANZA featuring absolutely gorgeous black teen Models who will grace the Runway rocking the coolest everyday and Runway natural hair styles! Stunningly beautiful Ballerinas from the phenomenal Infinite Dance Theater will serve up pure elegance and powerful intepretation that is sure to leave you speechless. Skillfull Hair Stylists and Barbers will entertain as they show off their most creative skills on our Models!
This is a RUNWAY SHOW, PRODUCTION and BATTLE that is sure to keep you on the edge of your seat as DJ AboutBusiness spins the hottest music during each scene and inbetween!
Laugh and dance along with our very entertaining Host for the evening Bria Janelle who is the Co-Host of Atlanta Hawks Hangout and Co-Founder of WNBA Kicks!
A fun evening of Raffles, family friendly entertainment, Vendors, food for purchase.
VIP SEATING AVAILABLE:
EARLY ENTRY
SPECIAL RAFFLE
SPECIAL GIFT BAG
FOOD AND DRINKS THROUGHOUT THE EVENING
RESERVED SEATING
TAKE YOUR SEATS AND ENJOY OUR SHOW AS FASHION MEETS HAIR MEETS DANCE!!!!!
***Partial Proceeds to benefit an Autism Awareness Charity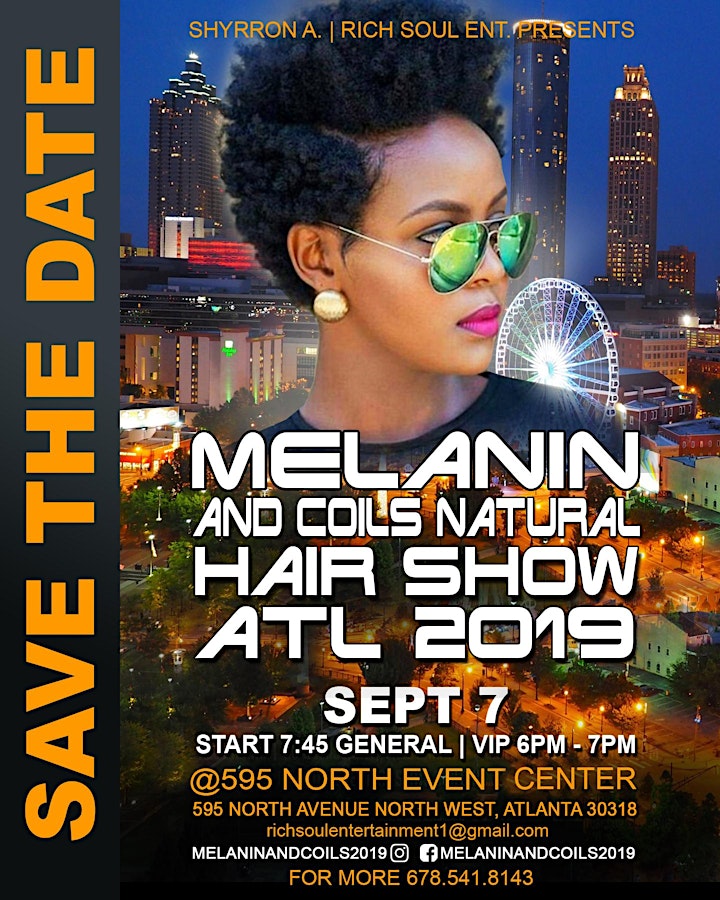 FAMILY FRIENDLY FUN ENTERTAINMENT