Description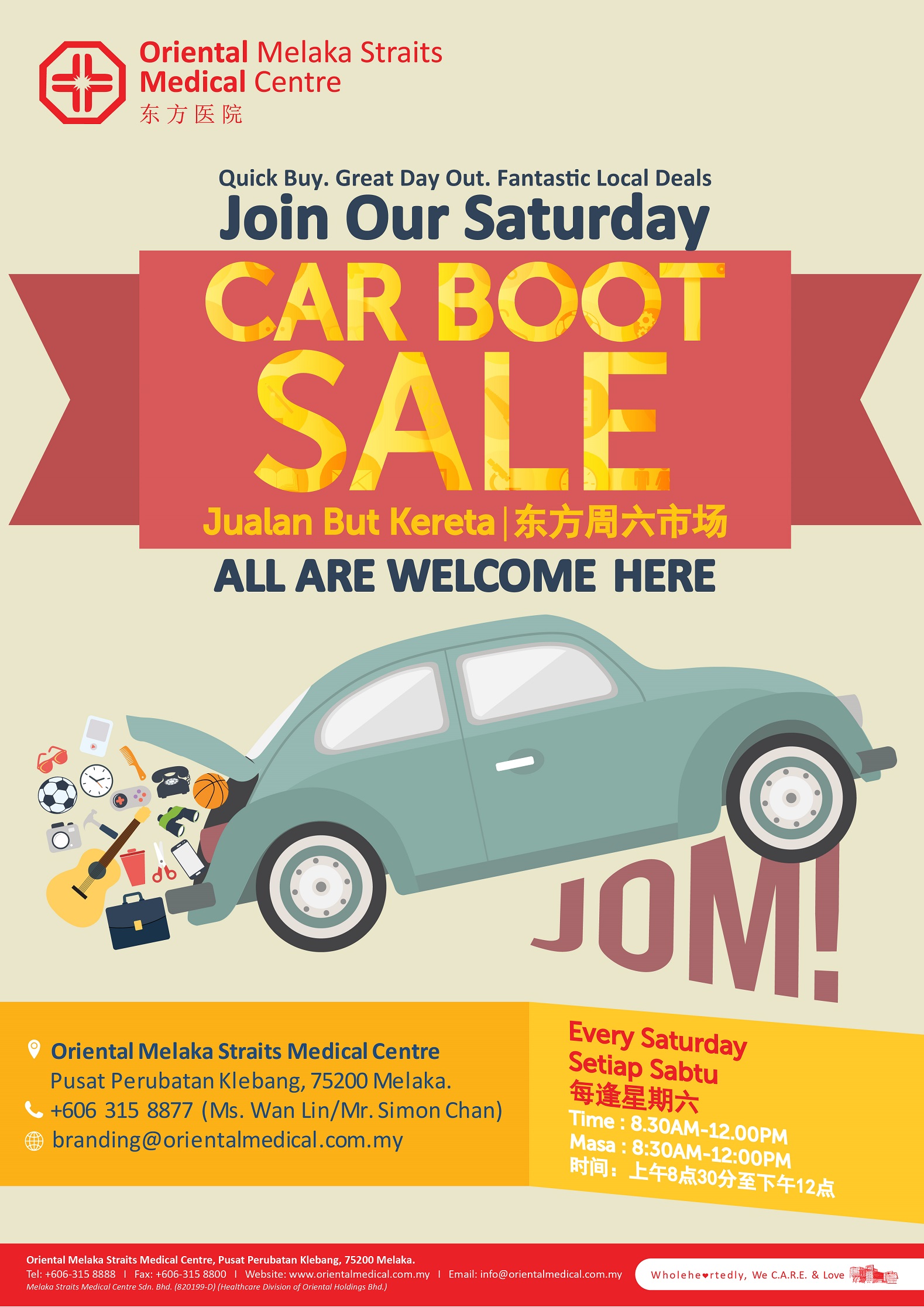 ---
It's Happening! Mark your calendar for every Saturday, the Car Boot Sale is ON!
There's so many things to shop over here. Drinks, Food, Pre-loved Items, Perfumes, Furniture, Accessories, Handicrafts, Cookies, Bags, Children Toys, Books and many more...
Every Saturday
Time: 8:30 AM till 12:00 PM
Hangat! Datanglah beramai-ramai, Jualan But Kereta kami akan diadakan pada setiap hari sabtu. Semuanya ada disini!
Minuman, Makanan, Pre-loved Items, Minyak Wangi, Perabot,
Aksesori, Kraf Tangan, Cookies, Bag Tangan, Permainan Kanak-kanak, Buku, dan lain-lain...
Setiap Sabtu
Masa: 8:30 Pagi Hingga 12:00 Petang
超炫酷!一起来逛东方周六市场吧!在这可找到各种各样的货品!
如:饮料、食物、二手货、香水、家具、装饰品、手工艺品、糕点、手提包、玩具、书本、等等...
每逢星期六
时间:上午8点30分至中午12点