Description
A whole animal dinner focused around Vermont Chevon's high quality sustainable goat.
Get ready to feast on Goat Dumplings in bone broth, Smoked Leg with sunchoke puree and goat jus, Braised Shank scallion pie, and more!
Our team at Mei Mei shares a passion for food & community. We are excited to host regular Dinner Club events featuring family style meals that highlight local & seasonal ingredients. Experience creative & local food through our cozy dining room. Let's eat!
All dinners are multiple-course family style meals and include one alcoholic beverage & gratuity.
Vermont Chevon
works hand in hand with the state's award winning goat dairies to sustain and supply the region with a formerly overlooked source of delicious and healthy meat.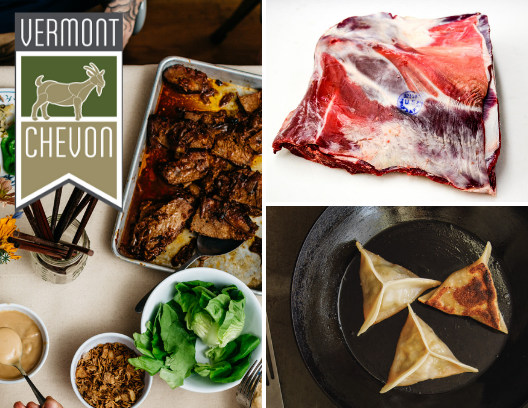 ---
FAMILY STYLE (ADJ, ADV, N):
a) A method of serving a meal, particularly popular in Chinese cuisine, where dishes are placed in the center of the table and shared by all eaters. Generally includes lots of food passed hand-to-hand, as eaters serve themselves as well as help others.
b) The best way to eat, no matter what kind of food. Everyone gets to try everything. There's no "my food" or "your dish," but an assortment for everyone to enjoy. Eating—along with conversation, laughter, and delight—becomes a communal experience.
(excerpt from Double Awesome Chinese Food)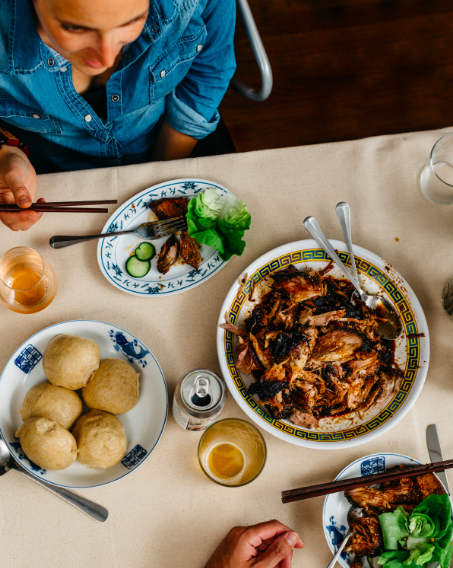 Photos by Michael Piazza.