M.E.H. Healers Continuing Practice Workshop (TUCSON, AZ)

Saturday, March 18, 2017 from 12:00 PM to 4:00 PM (MST)
Event Details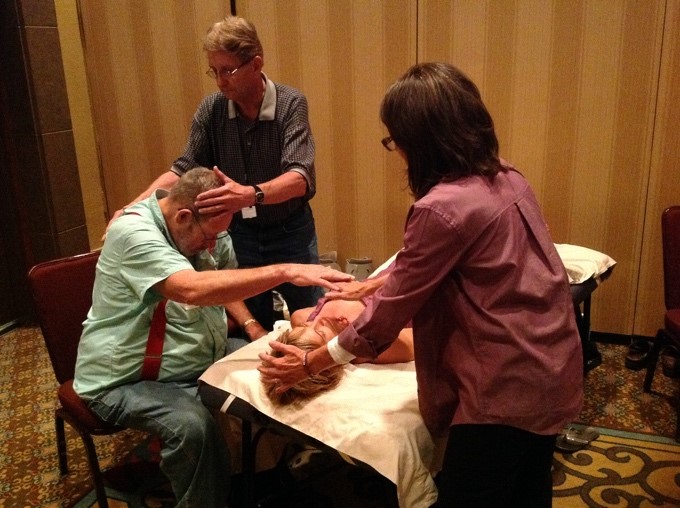 Join Alex Hermosillo and Amy LaLicata

in a Skill Development Workshop
"M.E.H. Healers Continuing Practice Workshop"
Tucson Osteopathic Medical Conference Center -  3182 N. Swan Rd. 

Event Description
Alex and Amy will share their combined experiences of teaching and healing through a variety of topics determined for each interactive skill development workshop.

This four-hour hands-on workshop is for graduate students of MEH Levels 1, 2 or 3.  Alex and Amy will guide and assist students as they continue to strengthen and build their healing skills using the MEH technique. Each class will present different scenarios drawn from a lifetime of healing experiences with clients, loved ones and animals alike. 
Alex will demonstrate new practical applications of techniques as students practice with their partner, and share stories and outcomes that he encountered in his practice working with clients.  Students will also have the unique opportunity to share their healing experiences utilizing the M.E.H. technique in their own practice and ask for guidance. Finally, this continuing practice workshop would not be complete without the opportunity to combine and expand our healing energies to nurture and support our loved ones and our global community through a collaborative group healing meditation. 
Registration is encouraged as seating will be limited, walk-ins are welcome as space is available.
Early-bird registration up to two weeks before event:  $89
Regular registration last two weeks and walk-ins as space is available:  $109
Registration deadline is March 15, 2017
Please join us for a gathering of MEH practitioners of all levels to harmonize our heartful intentions of love and compassion through healing!  
---

Special Note:  Seating is limited.  Attendees have the option to register here up to 48 hours before the event to reserve their seat.  Cancellations will be accepted and registration fees refunded up to 48 hours before the event only.  
Or, we accept walk-in's as space is available.  A $99 entry fee is kindly requested at the door.  Recording devices are not allowed. Thank you! 


---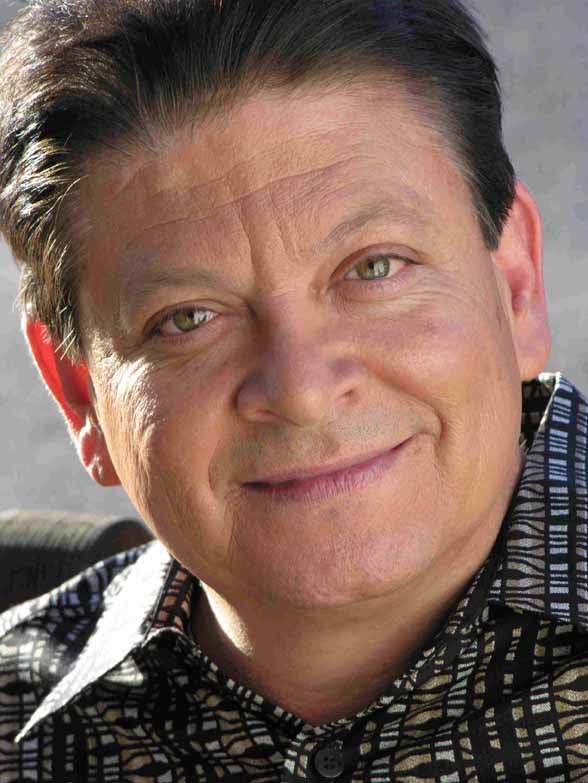 Meet Alex
Alex Hermosillo was born with the natural gift to help people with their pain with a touch of his hand.  In 1997, he was given a second gift through a near-death experience where he gained great wisdom and returned from his extraordinary journey with his healing abilities and intuitive senses greatly amplified.  Today, he is here for a sole purpose:  To serve as a conduit for light, love and healing, and to awaken the healing energies in those who seek a better way of life.  
He has helped people heal from heart disease, cancer, tumors, migraine headaches, grief, depression and much more.
Watch a Fox News interview with Alex 
(5 minutes): http://youtu.be/WTfikf50Z_U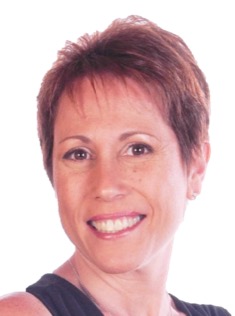 Meet Amy
Amy LaLicata is a musician, filmmaker, producer, publisher and founder of RainbowLight Entertainment, a multi-media production company.  Additionally, she currently sits as director and events coordinator and is co-founder of Mastery of Energy Healing with Alex Hermosillo.  Since childhood, Amy was exceptionally intuitive and sensitive, and she has a deep connection to the spiritual realm.  She is a healer and spiritual advisor who feels deep purpose, passion and joy in learning, growing and sharing her compassion, wisdom and love with others.

Amy has helped people heal from cancer, migraine headaches, grief, depression and more.
---
 **You can actively participate in releasing non-nurturing energies for your health and well-being.  This process can complement any and all methods you are currently doing to have a happy, healthy, and balanced life.  
Please note that Alex J. Hermosillo is not a licensed doctor.  It is recommended that individuals retain a primary care physician.  Mastery of Energy Healing (M.E.H.) is not a substitute, nor is it intended to replace licensed professional medical care.  M.E.H. is not intended as diagnosis, prescription, treatment or cure for any condition, disease, disorder or injury, physical, emotional or mental.  
When & Where

Tucson Osteopathic Medical Foundation Conference Center
3182 N. Swan Rd.
Tucson, AZ 85712


Saturday, March 18, 2017 from 12:00 PM to 4:00 PM (MST)
Add to my calendar
Organizer
Alex Hermosillo is an internationally known healer, author and spiritual teacher who was born with the natural gift of healing.  In 1997, he journeyed to Heaven through a near-death experience where he gained great wisdom.  With the gifts given to Alex, along with his experiences of healing, research and dedication, he developed a simple, fast and effective energy healing technique that anyone can do for themselves and others called, Mastery of Energy Healing.  He has helped people heal from heart disease, cancer, tumors, migraine headaches, depression, grief and much more.  He touches the lives of thousands who seek healing through his private sessions, lectures and classes.  Alex is a messenger from Heaven bringing peace, wisdom and healing to all who seek it.  

Alex is the founder of Mastery of Energy Healing, a healing center located in Phoenix, Arizona, and he has been performing energy healing services for more than ten years.  In addition to offering his services from his hometown, Alex travels speaking and teaching nationwide at medical colleges, conferences, bookstores, churches and related facilities including The Cancer Treatment Centers of America, the International Association for Near-Death Studies, the Lake Erie College of Osteopathic Medicine, Southern Arizona Veterans Health Center and the Southwest college for Naturopathic Medicine.  He has been featured on ABC, CBS and FOX News, Phoenix.

Visit masteryofenergyhealing.com for more information about Alex and his life work.
Facebook:
facebook.com/masteryofenergyhealing 
You Tube:
youtube.com/user/LightLoveHealing  
Phone: (480) 345-9972