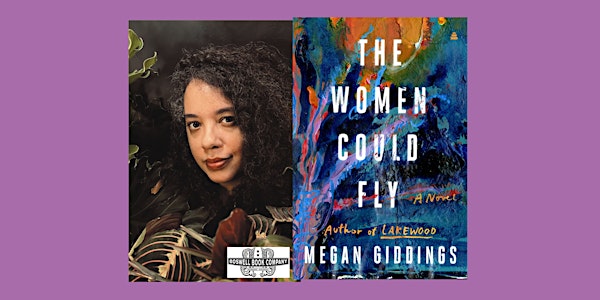 Megan Giddings, author of THE WOMEN COULD FLY - an in-person Boswell event
Megan Giddings, author of THE WOMEN COULD FLY - an in-person Boswell event
When and where
Location
Boswell Book Company 2559 North Downer Avenue Milwaukee, WI 53211
About this event
Boswell Book Company is pleased to present an evening with Megan Giddings, author of The Women Could Fly.
Josephine Thomas is contacted by her mother, who disappeared when she was a child and became a famous true crime story that Jo and her father had to live through. And like the rest of America, they don't know if she was kidnapped, murdered, or worse - a witch. Meanwhile, Jo's future is in doubt. The State mandates that all women marry by the age of 30 or enroll in a registry that allows them to be monitored. With her ability to control her life on the line, she feels as if she has her never understood her mother more.
Reminiscent of the works of Margaret Atwood, Shirley Jackson, and Octavia Butler, a biting social commentary from the acclaimed author of Lakewood that speaks to our times - a piercing dystopian novel about the unbreakable bond between a young woman and her mysterious mother, set in a world in which witches are real and single women are closely monitored.
From Jessamine Chan, author of The School for Good Mothers: "Profound, daring, wondrous, and utterly original. A feminist dystopian epic about a world where women's life choices are policed and female power and autonomy are the most dangerous forces of all, Megan Giddings' The Women Could Fly offers a hypnotic blend of enchantment and outrage. I could not love this novel more."
Megan Giddings is an assistant professor at the University of Minnesota. Her first novel, Lakewood, was one of New York Magazine's top ten books of 2020, an NPR Best Book of 2020, a Michigan Notable book for 2021, a finalist for two NAACP Image Awards, and was a finalist for an L.A. Times Book Prize in the Ray Bradbury Science Fiction, Fantasy, and Speculative category.
Click here to order your copy of The Women Could Fly. Signed copies and personalization available on pre-orders. Please note that signed copies will not be shipped until after the event.