MEGAkid: Learn to Code the Cozmo Robot! Beginners: Ages 6-12
Description
Hello world, and you!
Each week, we are hosting a class that teaches kids how to code. Since we are just starting, our classes are offered at a discount: 3 classes for $60. The first Tuesday class is March 7 from 4-5PM, then March 14, and March 21.
To your child's delight, we use Anki's Cozmo miniature robot to teach! Cozmo is a friendly and personable robot who your child will undoubtedly befriend. Cozmo was released in November 2016, and is quickly becoming a popular tool for CS educators. You can learn more about Cozmo here:
https://www.youtube.com/watch?v=wTh5zE4oTM4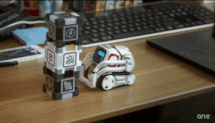 Best of all, Cozmo is programmable via Scratch (https://scratch.mit.edu), a tool created by MIT that teaches kids how to code. Scratch uses visual blocks that can be pieced together in order to create simple programs. Since it was created, millions of students have used it to learn basic programming concepts.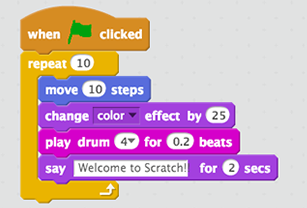 Our class is designed for curious girls and boys between ages 6-12. No prior knowledge of programming is required! But your child should be able to:
Read simple English and solve basic math problems like 5+5 or 9-2
Follow simple instructions and treat equipment with respect
Collaborate with other children in team exercises
Have fun!
Our classes are 1 hour, broken up into three 20 minute parts:
PART 1: Pair Up, Meet Cozmo
This is where the magic happens! Your child will be paired with a buddy, and they will meet Cozmo. They will play games with Cozmo, and Cozmo will undoubtedly display his many emotions.
PART 2: Program Puzzle 1
After that, we will introduce your child to their first programming puzzle in which various different commands are scattered, and they must figure out how to arrange them in a logical ordering. This teaches procedural thinking while familiarizing your child with the various Scratch commands that tell Cozmo what to do.
PART 3: Program Puzzle 2
The second programming puzzle will be very similar to 1, but a little more challenging. Your child will get Cozmo to speak, move, and light up on command. To conclude the class, your child play another game with Cozmo as a goodbye.
OUR APPROACH TO TEACHING
Self directed: We let kids learn at their own pace

Lecture free: We create fun games for kids to figure out. We don't start each class with a boring lecture.

Have fun: Let kids have fun, they're really good at that.
What Your Child Needs to Bring: Nothing but Excitement!
All the equipment will be provided, both Chromebooks and Anki Cozmos. Parents are welcome to stick around and learn and help out too, it's encouraged! However, given equipment constraints, we can only accept a few students for this introductory class.
We may host more classes if there are too many students enrolling so feel free to message us if so.
CLASS SCHEDULE
For our first month, we are offering 3 classes every Tuesday. We're selling 3 classes for $60 with limited availability.

ABOUT US
Tony Diepenbrock
Tony is a 4th generation Bay Area native who loves fencing, chess, and basketball. He graduated from Bellarmine College Prep in San Jose in 2009, and University of Pennsylvania in 2013. He studied a mix of sociology, business, and computer science while at Penn, and was a starting fencer on the NCAA Division 1 team. In his free time, he is a chess tutor, runner, and drummer.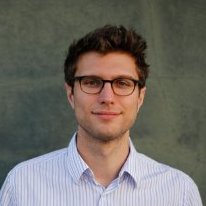 Charles Moyes
Inspired by video games, Charlie has been programming in various languages since the young age of eight years old. His parents were both school teachers, and he spent his summers volunteering at their summer camp helping other kids to learn. He spent almost his entire professional career working on gaming and educational software at such companies as Disney Research, Microsoft Xbox, and CMU Robotics Lab. In his spare time, he is an avid didgeridoo player, and he is currently training for the San Francisco marathon.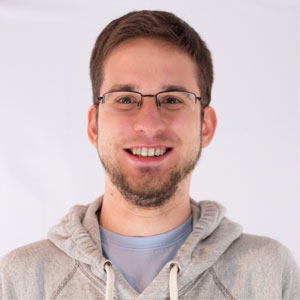 FAQs
What are my transportation/parking options for getting to and from the event?
There is free street parking all around the neighborhood. It should be fairly easy to park, but please arrive 5-10 minutes early.
How can I contact the organizer with any questions?
You can email me at tonydiepenbrock@gmail.com
What's the refund policy?
Sorry, we do not offer refunds as of now. We are spending an enormous amount of time and energy planning these classes, so we kindly ask you to come if you register.