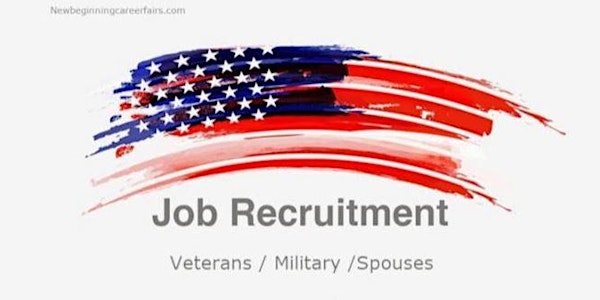 Mega Military Career Fair Hiring, Transitioning, Active Duty, DOD, & Qualif...
Location
Fort Sam Houston Community Center
Bldg. 1395, Chaffee Road
Fort Sam Houston, TX 78234
Description
Mega Military Now Hiring Transitioning, Active Duty, DOD, Veterans, Spouses,and Qualified Family Members Career Fair
Thursday, May 23rd

Fort Sam Houston, TX.

from 10:00 am to 2:00 pm.
We Come To You!!! Partnered with Texas Veterans Leadership and Texas Veterans Commission!!

You're invited to interview with some of the top military friendly companies in Texas!!

Meet Face-to-Face with HR consultants, and Recruiters from many of the top Military friendly companies through out the USA. .
(Onsite Interviews) Resume consultant to discuss information with you. To ensure you receive your career fair Employer list in advance, pre-register here. Once we get closer to the date we will have the list.
Bring Plenty of Resumes!
Send your resume to sheri.kosmas@newbeginningcareerfairs.com or call (512)520-4201 with questions.
This event is free and free parking.
Focused on transitioning service members, Active Duty, DOD, Qualifed family members.
COMPANIES PLEASE CALL FOR INFORMATION ON A BOOTH AT 512.520.4201