Mega Children's & Maternity Back to School Event, JBF Dover/Harrington 2019
Sales Have Ended
Ticket sales have ended
This sale has ended, please visit our facebook page to find out about our next event. Facebook.com/middletowndoverjbf
Sales Have Ended
Ticket sales have ended
This sale has ended, please visit our facebook page to find out about our next event. Facebook.com/middletowndoverjbf
Description
Huge Children's and Maternity Consignment Event
JBF is coming back to the Delaware State Fairground August 22nd-25th for
a BACK TO SCHOOL EVENT!

What is JBF? JBF is a semi annual event. We are here to provide value to our community by offering a marketplace for you to buy and sell new and gently used children's and maternity items. Anyone can sell and anyone can shop the events.

JBF is run by a local family! We have three boys, and know that children can be expensive. We want you to join in all of the fun and savings! Shopping and selling at JBF has never been easier.

At the Spring event we will have over 150,000 items from Newborns to teens! You can expect to see clothes, shoes, books, sporting equipment, maternity clothes and items, games, puzzles and more!

We begin each event with a Presale. This is for the Families that are selling and helping at the event. Then we open up to a Public presale for Expecting Parents, Teachers, Military & Facebook fans. If you do not fall into one of these categories you can elect to purchase a Primetime presale pass to get you in early!

Next is General Admission which is $3. BUT! You have come to the right place! You can register here and get in free. Just select "get tickets" and pick the day you would like to attend the event. Children do not need passes to attend.

To finish the event we end with a 50% off day on Sunday. Items WITHOUT stars will be reduced to 50% off! You can't beat the prices at JBF! With 150,000 items you may miss something the first time around! We always suggest coming one of the first two days and then come back to shop the 50% off sale.

Unlimited Re-entry!! Shop till you drop, then repeat! After your start time you may come back as many times as you like. Just show your ticket or receipt at the door.

Interested in Selling? Register to be a seller at this event! We will teach you how to get prepared for the event. You can join our Consignors group HERE and you can get New Consignor training emails sent to you HERE. Consignor drop off Wednesday August 21st, 2p-8p. That's right! You prep and then just drop it off with us and we do the rest!
Thursday Aug 22nd
10:00 am- 1 pm Early Access Presales begin
**With the exception of infants in carriers, this is an Adult's only presale until 1pm (No strollers)**
1pm-8pm General Admission $3 Children and Strollers now welcome
Friday Aug 23nd
10a-8p General Admission $3 at the door, Free with this ticket

Saturday Aug 24th
8a-8p General Admission $3 at the door, Free with this ticket

Sunday Aug 25th 50% off Day!
8a-9a (50% off Presale) $5 Admission at the door, $2.50 with this ticket
9a-3p 50% off Day $3 at the door, Free with this ticket
Learn about what other familis thik about JBF! Click Image to view: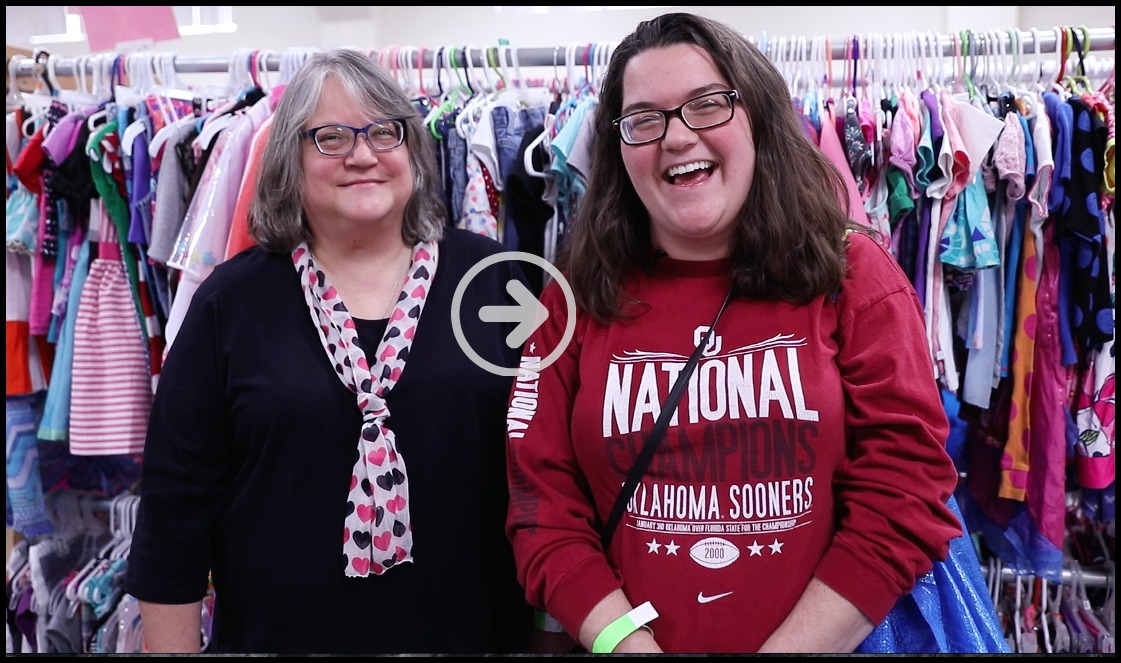 LIKE us on Facebook at Facebook.com/middletowndoverjbf
Contact Information:
Eileen Cordero, Owner | JBF Middletown & Dover
Eileen@jbfsale.com
SHOP | CONSIGN | VIP CONSIGN | FREE PASSES