Description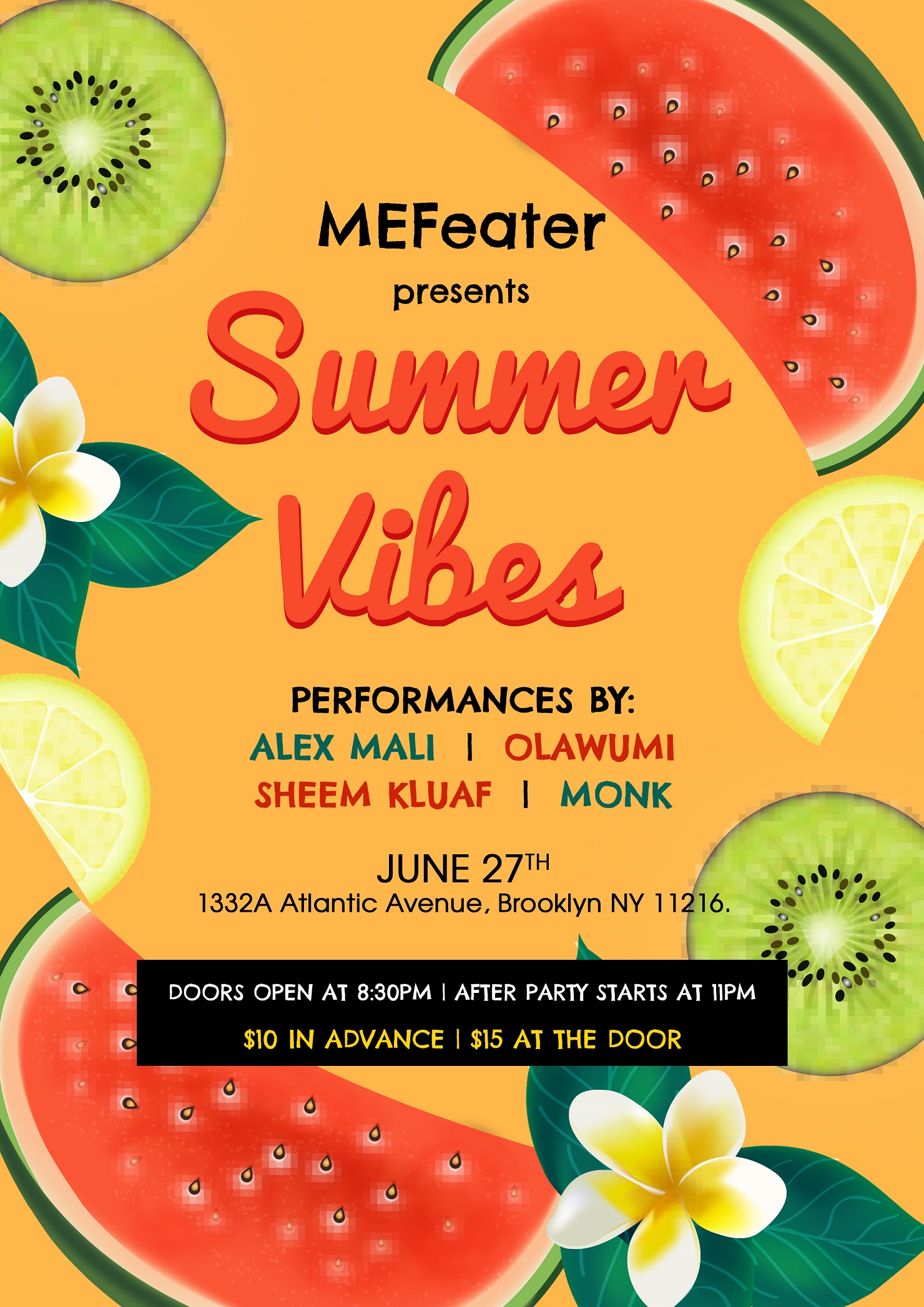 MEFeater Magazine Presents Summer Vibes Brooklyn, NY Tuesday, June 27th
Doors open at 8:30pm. Performances start at 9pm and After Party starts at 11pm and ends at 2am.
TICKET INFORMATION
• Once you purchase your ticket, you will receive an order confirmation email from Eventbrite on behalf of MEFeater Magazine. Your confirmation will be attached to your email. Make sure to print them out and bring them to the event. Or, you could go green and download the Eventbrite app on your smartphone!
• IMPORTANT: If you do not see your order confirmation in your inbox, make sure to check your junk/spam folder.
• If you have any technical issue's with your order, click here to contact Eventbrite.
• All purchases are final. No refunds or exchanges.
• The event is rain or shine.
Performances by
Alex Mali
Olawumi
Sheem Kluaf
Monk
Trains: A, C, LIRR, 2, 3, 4, 5
Ages: 18 and UP
**Duplicate RSVP's will not be honored. All duplicate sign-ups will be canceled.
Follow MEFeater Magazine for Updates Twitter: @MEFeater Instagram: @MEFeater Facebook: @MEFeater