Description
Still struggling with tons of problems when building your startup? Meet Todd Mostak from MapD Technologies and learn from his entrepreneurship story!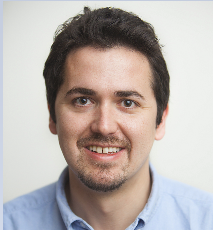 Todd Mostak
Todd is the CEO and Founder of MapD Technologies. He built the original prototype of MapD after getting tired of the inability of conventional tools to allow for interactive exploration of big data sets while conducting his Harvard graduate research on the role of Twitter in the Arab Spring. He then joined MIT as a research fellow at CSAIL focusing on GPU databases before turning the MapD project into a startup.
MapD Technologies
Founded 2013 in Boston and later relocated to San Francisco, MapD got $10M series A and $25M series B funds from Google Ventures (GV), Nvidia, New Enterprise Associates, Vanedge Capital, Verizon Ventures and more. MapD harnesses the massive computing power and memory bandwidth of commodity GPUs to build the next generation open-source database and big data platform that can be used to visualize billions of data points in milliseconds.
Agenda:
*Introduction about MIT-CHIEF and Business Plan Contest (5 Mins)
*Todd's presentation about MapD (30 Mins)
*Talk 1 on 1 (25 Mins)
*Q&A (15 Mins)
*Networking (15 Mins)
Bubble Tea and snacks will be served.