Description
Ladies that UX Berlin presents: meetup #30:
Design for Mobility & Location-based Services
At this month's Ladies that UX Berlin event we are discussing designing for Mobility and Location-based Services.
We have talks from two speakers who will share their experiences and knowledge on the topic.
>>>>>>>>> Important: You need to bring your ID to get in <<<<<<<<<<<<
---
Speakers for the evening
01

Mobility, UX and the user

by

Lieke Ypma – User Centered Innovation
What users want inspires to create new ideas. What users do inspires to create better designs.
In her talk, Lieke explores along the case of female mobility, what ladies do and want when being on the move. She shows how these observations inspire a refreshing perspective and new opportunities in mobility.
About Lieke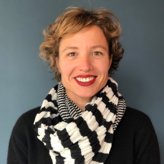 Lieke is a dutch designer and engineer. As UX-strategist in the field of mobility, she defines strategy from the user perspective. In her work, she bridges the gap from qualitative user research to prototyping ideas.
She has worked with prestigious organizations in the mobility industry—covering public transport, micro mobility and the car industry. Her work serves as a starting point to solve the industry's wicked problems.

liekeypma.com
https://www.linkedin.com/in/lieke-ypma-6baa011/

02 Data Privacy, Location and UX design by Virva Emilia Auvinen (HERE Technologies )
This talk is about Designing for trust and transparency and how to empower teams to build products that put people and privacy first.
About Virva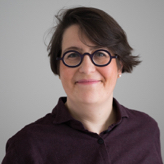 Viva works as a Lead UX Designer at HERE Technologies, Berlin, Germany.
She has 20+ years of experience in designing digital products. She started her career in a tiny web agency in Bologna, Italy back in 1999 and grew up with technology, working multiple roles in small and big tech companies in several countries. Over the course of her career, she has challenged herself in multiple domains from wiretapping software for the Italian police and various mobility apps for major phone operating systems to big-data visualization tools for drone route planning and Geoenrichment APIs. Her work is driven by a strong willingness to shape new technologies based on user needs with a focus on simplicity and ease of use. In her current role she leads product design for multiple product teams. She has three pending patents and her private work has won international awards.
Besides her daily work, she is also graphic novelist.
She holds an MA in Art History from the University of Helsinki and an MA from the department of New Media Design and Production from the University of Art and Design of Helsinki.
In her professional and private life her inspirational motto is: "Art challenges technology, and technology inspires art" (John Lasseter).
virva.biz
https://www.linkedin.com/in/virvaeauvinen/
---
Schedule

6:30pm - Arrive/Drinks & Snacks
7:00pm - Welcome and intro by Ladies that UX Berlin & HERE Technologies
7:10pm - Talks
8.15/30pm - Drinks & Network
9.00pm - Close
---


Host
HERE, a location data and technology platform, moves people, businesses and cities forward by harnessing the power of location. By leveraging our open platform, we empower our customers to achieve better outcomes - from helping a city manage its infrastructure or a business optimize its assets to guiding drivers to their destination safely. To learn more about HERE, please visit www.here.com and http://360.here.com.
For those participating, this is the link to our talent community: http://careers-here.icims.com/connect?eventId=73136&shareLink=1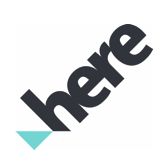 ---
Who should join?

This community and event series focuses on women and divers people. We would like to encourage you to come to our meetups which are suitable for all experience levels.

As Ladies that UX attendees we ask you to respect our code of conduct. http://ladiesthatux.com/code-of-conduct/
Please note: We only allow one ticket per person. We reserve the right to cancel duplicates without warning.