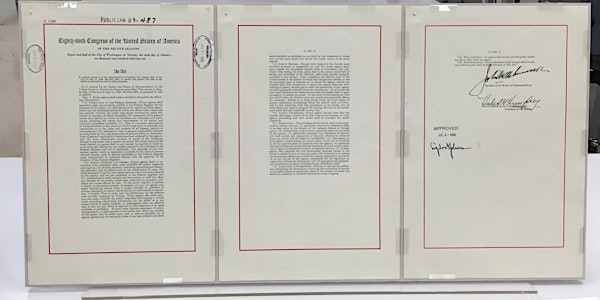 Meeting with the Co-chairs of the Chief FOIA Officers Council
Freedom of Information Act (FOIA) requesters: please join the co-chairs of the Chief FOIA Officers Council in a conversation about FOIA
About this event
FOIA directs the Chief FOIA Officers Council to "[d]evelop recommendations for increasing compliance and efficiency; disseminate information about agency experiences, ideas, best practices and innovative approaches; identify, develop, and coordinate initiatives to increase transparency and compliance; and promote the development and use of common performance measures for agency compliance." (5 U.S.C. 552(k)(5)(A)). In performing those duties, the Council "shall consult on a regular basis with members of the public who make [FOIA] requests." (5 U.S.C. 552(k)(5)(A)) This meeting with the Director of the Office of Government Information Services at the National Archives and the Director of the Office of Information Policy at the U.S. Department of Justice, who co-chair the Council, fulfills that requirement and is open to the public.
To participate, you must register here no later than 11:59 p.m. (EST) Monday January 31. You must provide an email address so that we can provide access information.
If you have difficulty registering for this event, please email CFO-Council@nara.gov.
For more information about the Council, please visit: