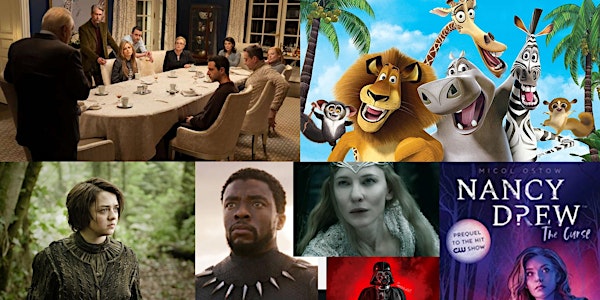 Meeting Ourselves in Fictional Characters
In this virtual SoulCollage® "Together Tuesday" workshop, we'll explore how fictional characters can lead us to surprising insights.
About this event
Meeting Ourselves in Fictional Characters
A SoulCollage® Together Tuesday
The practice of SoulCollage® is, in essence, a character study; it's an exploration of our personal cast of characters. Fictional characters have much to offer - they can captivate, intrigue, frighten or simply annoy us. Those we meet in film, television or theater may capture our attention visually as well as through their words, actions, and stories. Characters can help us discover the spectrum of our inner aspects, as well as the archetypal energies that underlie them. They can guide us to Neters waiting for us to find them.
We'll begin with some guided remembering of favorite (and feared) fictional characters from our earlier lives and make our way to our chosen characters of the present day. Then we'll explore our decks to find traces of these characters. By welcoming at least one intriguing character, we can harvest some unexpected wisdom and generate some inspiration for new cards to be made. Come discover how fictional characters can be key informants as we and our SoulCollage® decks evolve!
Suggested Donation for Ticket: $20-25
Worried that you might not be able to attend? Don't be! The session will be recorded and available to all who've registered.
Zoom details are sent twice: One day prior and again two hours prior to the session. Take care when you register - be certain there's no error in your email address.
Learn more, and how to prepare (important!) HERE