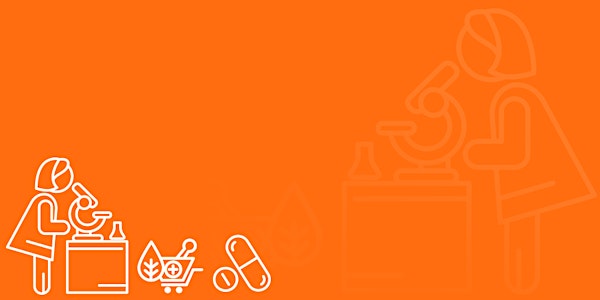 Meeting Latest Regulatory GMP Requirements During Clinical Manufacturing.
Meeting the Latest Regulatory GMP Requirements During Clinical Manufacturing, Understanding Key Differences in Implementing GMPs.
About this event
Date: Nov 18, 2022.
Time: 1 PM ET
Duration: 90 Mins.
Level: Intermediate to Advanced
Group Packages: Please contact ben@complyrules.com
While operating your commercial manufacturing according the GMP's can be difficult, adhering to the regulations during manufacture of materials destined for clinical trials poses even more challenges. Unlike commercial operations where operations are well defined and processes are validated, clinical manufacturing processes are in a constant flux. In the same way your testing is also evolving as the knowledge of your product and processes increases. How can we maintain GMP's in this evolving world of constant change? It is a challenge that many companies face and have difficulty with. It requires the manufacturing organisation to retain flexibility and agility of operation, but it requires more from the Quality organisation. These staff must retain appropriate levels of control where needed, yet exhibit flexibility when required. Does that mean that GMP's do not apply or we administer GMP-lite? No. Rather we tailor the GMP's to meet the challenges of the special circumstances of the operations. In some cases, we allow great flexibility and in others we enforce tighter controls. Because everything is in flux, we can not build quality into operations and must rely on testing quality in - a cardinal sin in commercial operations. In clinical manufacturing the overall target is to protect the patient in a world of absence of concrete knowledge, especially when not knowing if the product even works.
This live training webinar will provide valuable information designed to prepare you to implement the GMPs differently in the clinical manufacturing setting versus commercial. We will outline the changing world of the operations, as products undergo development and definition, as the stability program evolves and as we set formulations, presentations and expiry dating. All of this while you adjust the GMP's to meet your needs and not losing sight of the goal to protect the patient. It will describe how you judge product quality and acceptability when your knowledge of the product and process is rudimentary and every changing. We will discuss the time when elements must be locked down to assure success in development whilst protecting the patient and assuring success when the product dossier is filed for approval. It will describe tools to help you to make decisions that will be defendable to the company and to the regulators.
Learning Benefits:
-The ever changing environment of clinical manufacturing and how to interpret the GMP's to your advantage.
-Where flexibility is acceptable and required and where it is unacceptable.
-How to make quality decisions where knowledge is absent or sketchy at best.
-How to build the case for your decisions based on risk analysis.
-When various components of your product and processes have to be locked down to maximise your chances of approval.
-How to interpret the regulations which were designed for commercial operations in a clinical world.
-Where GMP rules are broken and it is acceptable.
-How other companies fail to meet the agency requirements in their operations so you do not have to repeat them.
Regulations that will be Covered:
Each country has its own specific sets of regulations. Below are citations from ICH and examples of regulations that are applicable to the inspection and response processes and philosophy:
Code of Federal Regulations 21 sections 210, 211 for Biological products and Drugs and 600 series for Biologicals in addition for USA.
EMA Eudralex Volumes 1, 2, 3, 4, 9 for Drugs and Biologics in EU, including Annex 13.
International Conference on Harmonisation Quality Series Q1 through Q11 for USA, EU, Japan and other countries with an emphasis on ICH.
Who should attend:
The following individuals or disciplines will benefit from attending this Webinar:
• Quality Assurance Personnel
• Quality Control Personnel
• Supply Chain and Logistics Managers
• Regulatory Affairs Professionals
• Process Development Scientists and Management
• Manufacturing Management and Scientists
• Project Managers working in the CMC arena
Important: Please plan to bring a multidisciplinary group from your Company to gain the most from this very important seminar.
In-Person Seminar going Virtual with increased learner satisfaction.
Yes, attend this seminar from anywhere. We are making it real and more interactive – Here's a sneak peek:
Our enhanced delivery process and technology provides you with an immersive experience and will allow you to access:
The real-time and live presentation as in in-person events
Private chat for company-specific conversation – the same as you would get in an in-person seminar
Opportunities to connect with your peers to share knowledge at different times and have group discussions
Live workshop activities
Live Q&A during the event and offline Q&A assistance after the event
As usual more content, activities and case studies and now adding homework for a comprehensive understanding
Additional service: (Personalized session)
We also do various similar customized events for our clients and it is specially tailored as per the client's requirement. We arrange calls between clients and our course instructors to better understand the training requirement and accordingly a training program is designed. The course duration ranges between 90 Mins and 12 hours. Most 6 hours and 12 hours of classes are split into 2 to 3 days considering customer convenience.
We have 500+ consultants who are associated with us and each have their own specialization example GxP, GMP,GLP, 21 CFR, Computer system validation, FDA Audit & Inspection, Bioassays, Design Control, Data Integrity, FDA regulation, Clinical compliance, and almost everything that falls under Risk, Quality and Compliance arena in the Life Science industry.
If you think that your team needs some kind of boost, update or refresher in Risk management and Regulatory compliance then let me know and we can design a highly cost efficient program for you.