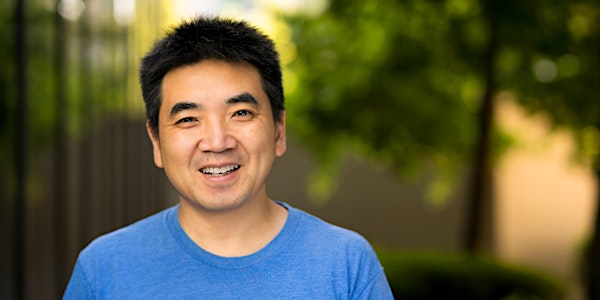 Meet Zoom CEO and Founder, Eric Yuan
From startup to industry leader, hear Zoom's story from the founder himself, and where he plans to innovate next
About this event
For the next event in Rice University's Lilie Lecture Series and President's Lecture Series, we will be joined by Eric Yuan, CEO and Founder of Zoom.
The Liu Idea Lab for Innovation & Entrepreneurship (Lilie) is the home of entrepreneurship at Rice. Through courses, co-curricular activites, and a suite of resources for student and alumni founders, we are bringing Rice innovations to the world. Yael Hochberg, Head of Lilie and the Ralph S. O'Connor Professor in Entrepreneurship and Professor of Finance at Rice's Jones Graduate School of Business, will be moderating the discussion. Mr. Yuan will dive into his entrepreneurial journey advancing Zoom from startup to industry leader, and what's next for Zoom's role in innovating education. Just nine years later, this innovation is shaping how we interact and learn in ways we - and him! - never had anticipated.
Eric Yuan founded Zoom in 2011 to deliver happiness and bring teams together in a frictionless video environment. Zoom's video-first unified communications platform continues to dramatically transform the way leading global enterprises communicate. Under Eric's leadership, Zoom was one of the highest-performing tech IPOs of 2019.
Prior to founding Zoom, Eric was corporate vice president of engineering at Cisco, where he was responsible for Cisco's collaboration software development. Eric was one of the founding engineers and vice president of engineering at Webex. Between 1997 and 2011, he grew his team from 10 engineers to more than 800 worldwide and contributed to revenue growth from $0 to more than $800M.
Eric has been named one of the Most Powerful People in Enterprise Tech by Business Insider. In 2018, he was named the #1 CEO of a large US company by Glassdoor and EY Entrepreneur of the Year in Northern California (software category). In 2019, he was added to the Bloomberg 50 as a leader who changed the game in global business. Eric is a named inventor on 11 issued and 20 pending patents in real-time collaboration.
Rice University's President's Lecture Series (PLS) was created to enrich the intellectual life of the Houston community by bringing to the Rice campus "celebrities of substance," speakers of both high intellectual distinction and broad public appeal. These annual lectures are sponsored by the Office of the President and various departments across campus. The lectures for the 2020-2021 academic year will be brought to the Rice University community virtually.
This event is in partnership with and hosted by Lilie, Rice University's President's Lecture Series, and the Chao Center for Asian Studies.
After registering via Eventbrite, you will receive an email with the Zoom details. We look forward to seeing you there!