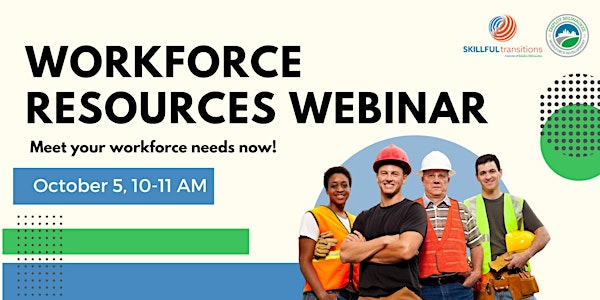 Meet Your Workforce Needs Now Webinar
Come to this event to learn about unique resources funded by Employ Milwaukee that can help you meet your construction workforce needs!
About this event
Are you struggling to find solid new craft employees, especially those who qualify as RPP, HUD Section 3, and WHEDA candidates? Skillful Transitions On-the-Job Training can help by providing Financial, Recruitment, Training & Management Support:
 Employ Milwaukee can provide On the Job Training funds to offset the wages of new workers
 Employ Milwaukee can pay worker wages and serve as the Employer of Record during 4-6 month trial periods
The webinar will be hosted by industry experts:
Chytania Brown, President and CEO of Employ Milwaukee
Carla Y. Cross, President and CEO of Cross Management
Reserve your ticket today!