Meet with…the National Cancer Institute (NCI)

Thursday, August 23, 2012 at 10:30 AM (PDT)
Event Details
Agenda: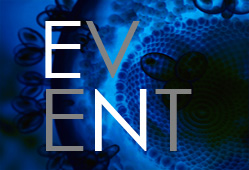 10:30am | Registration & Networking  
11:00am | Presentation & Q&A 
12:00pm | Lunch & Networking
12:30pm | Optional Tours of Janssen Labs 
12:30pm | One-on-one Meetings*
*Companies must have applied for a one-on-one meeting ahead of time. The application period ended on Tuesday, August 14.
Registration to attend the presentation, lunch and optional tours will remain open until Wednesday, August 22.

Program Overview:
The Federal Small Business Innovation Research (SBIR) program is a critical source of non-dilutive financing for early stage companies, providing over $2 billion annually to develop next generation technologies. New legislation signed on December 31, 2011 introduced exciting changes that will increase the funding levels dedicated to the program and expand eligibility to small businesses that are majority-owned by multiple venture capital operating companies, hedge funds, or private equity firms. These initiatives help fill the gap in the availability of early stage funding created when investors and strategic partners move towards clinical-stage investments. SBIR funds serve as a key bridge between initial angel funding and more significant angel capital, venture capital, or strategic partnerships.
Hear from the Director of National Cancer Institute's (NCI) SBIR Development Center on what this new legislation can mean for your company's funding opportunities as well as learn valuable information on NCI's other initiatives including the NCI SBIR Bridge Award ($3M awards where NCI co-invests with private investors), and the NCI Investor Forum (connecting innovative SBIR awardees with top tier investors and partners).
Speakers:
Michael Weingarten, Director, SBIR Development Center, National Cancer Institute
Andrew Kurtz, Program Director, SBIR Development Center, National Cancer Institute
Cost for Attendance:
$40 | General Public
Includes presentation, Q&A, lunch, optional tour of Janssen Labs and one-on-one meeting (only if approved)
One-on-One Meetings:
The application period for this meeting ended on August 14. Registration to attend the presentation, lunch and networking portion will remain open until August 22.
Speaker Bios:
Michael Weingarten, Director, SBIR Development Center, National Cancer Institute
Michael Weingarten is the Director for the Small Business Innovation Research (SBIR) Development Center at the National Cancer Institute, one of 27 Institutes of the National Institutes of Health (NIH) in Bethesda, MD. In this role, Weingarten leads a team of nine Program Directors who manage all aspects of the NCI SBIR & STTR Programs including a portfolio of over $115M in grants and contracts annually. The SBIR & STTR programs are NCI's engine of innovation for developing and commercializing novel technologies and products to prevent, diagnose, and treat cancer.
In his current role, Weingarten has implemented a set of key initiatives for optimizing the performance of the NCI SBIR Program at the NIH. These include the establishment of a new model at the NCI for managing the program – the SBIR Development Center. This Center is staffed with talented leaders from both industry and the NIH who have expertise in the development and commercialization of technology in the cancer field to optimize the returns the NCI achieves through this program.
Andrew Kurtz, Program Director, SBIR Development Center, National Cancer Institute
Dr. Kurtz's management portfolio includes both grant and contract awards to support the pre-clinical development of novel oncology therapeutics, including small molecules, biologics, and multifunctional therapeutics based on nanotechnology. From 2005-2007, Dr. Kurtz was a NIH/AAAS Science and Technology Policy Fellow, serving on the management team of The Cancer Genome Atlas Pilot Project and also assisting in the development of several program enhancements to help advance NIH-funded SBIR projects toward commercialization. Prior to coming to NIH, Dr. Kurtz conducted basic research in DNA repair, mutagenesis and carcinogenesis. He held a previous position as Research Associate at Cedra Corporation, a Contract Research Organization that provides GLP bioanalytical services to the pharmaceutical and biotechnology industries. Dr. Kurtz received a B.S. in Chemistry from The University of Texas at Austin, and a Ph.D. in Human Biological Chemistry & Genetics from The University of Texas Medical Branch at Galveston.
When & Where

Janssen Research & Development LLC
3210 Merryfield Row
San Diego, CA 92121


Thursday, August 23, 2012 at 10:30 AM (PDT)
Add to my calendar