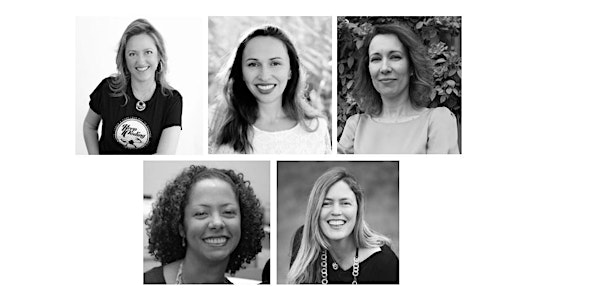 Meet with Women Founders, Job Search Strategists & Experts in Localization
Location
Naya Apartments - Event's Centre
1095 West El Camino Real
Sunnyvale, CA 94087
Description
Run your own business or find a job while in Silicon Valley!
Professional expat women have 3 options when entering the competitive job market of the Bay Area:
1) They create their own businesses (service or product providers)
2) They grow their careers if they have transferrable skills and if they have work visas
3) They work in Localization if they are bilingual and have work visas
We have laid out the options for you and we have invited Experts in their fields, expat women who have already made their mark in Silicon Valley for an honest and open conversation.
You will enjoy learning from them and you will network and meet other women who are also keen on progressing their careers, while away from home.
Here are the Experts we have gathered for you:
Adriana Botelho. She is the CEO and Co-Founder of KeepCoding, an elite coding Institute based in Madrid, expanding now to San Francisco. She has also survived the toughest startup accelerator for women in Silicon Valley: the Women's Startup Lab. She has recently gone through their bootcamp programme to dramatically grow her business and to learn the latest pitching techniques to attract VCs.
Silvia Avary-Silveira. Is the Co-Founder of Women In Localization (W.L), a non-profit organization that focuses on fostering a global community for the advancement of women and the localization industry. W.L was founded in 2008 in the Bay Area and today has 11 Chapters with members all over the world. Silvia has over 16 years of localization experience working for high-tech companies and most recently, Juniper Networks. She is passionate about globalization and has been helping women start and grow their careers in the localization industry.
Rebeca Gelencser. Is the Founder & Owner of RebecaGelencser.com, a Career Coaching consulting firm that promotes the hiring of expat women in Silicon Valley and Switzerland. She has also worked as a Recruiter for leading tech companies in San Francisco. She offers workshops for small business owners and has created a mentorship programme that helps people find jobs within 3 months.
Adriana Veres. Is the Founder & Owner of "Café com Abraco" a women's networking organization that promotes socio-economic development for expat women in Silicon Valley. She is recognized as one of the most influential community leaders amongst Brazilian women in the Bay Area. She is also a Social Media Specialist and has created her solid brand through her events' management expertise.
Renata Murray. Is a published author and authority in Localization and Linguistics. She has worked for the biggest tech companies in Silicon Valley. She trains and hires Localization professionals and works closely with testing centres to manage consumer's needs and predict behaviours through data analysis. She has accumulated close to 15 years of experience in this field.
We look forward to seeing you soon for a thought provocative conversation.
Catering and drinks included.