Meet with... NINDS: What You Need to Know About Funding Opportunities for Translational Research in Neurological Disorders and Stroke

Tuesday, November 10, 2015 from 8:00 AM to 12:30 PM (EST)
Event Details
Are you working on a technology with neurological applications? Are you seeking funding from the NIH? Join us the morning of November 10th to learn more about the Neuroscience funding landscape and where you fit in.

You will hear from Dr. Amir Tamiz, Stephanie Fertig, and Dr. Hao Wang from the Office of Translational Research (OTR) at the National Institute of Neurological Disorders and Stroke (NINDS) on potential opportunities for licensing and/or partnership on current projects in their portfolio and non-dilutive funding opportunities. Then, we will transition to a Neuroscience landscape panel with CNS industry stakeholders, focusing on the predictability of preclinical models and how best to de-risk projects. Lastly, you'll have the chance to hear from current NINDS grantees as they share best practices to prioritize efforts and make the best of resources.

Following the panels and Q&A, don't miss the opportunity to introduce yourself to the OTR at NINDS/NIH during the networking lunch. And finally, for those companies who applied online and were approved, one-on-one meetings with Dr. Tamiz, Ms. Fertig, and Dr. Wang will provide a forum to further discuss your company with them.


About The Office of Translational Research at NINDS:
The OTR provides critical path funding (approx. $100M annually) and research resources for biotechnology companies and university researchers to advance early-stage neurological technologies, devices, and therapeutic programs to industry adoption (i.e., investor funding and corporate partnerships).
Connect with the NINDS OTR:



Agenda:
8:00am | Registration Opens, Breakfast and Networking
8:30am | Intro to NINDS
9:15am | Neuroscience Landscape Panel
10:15am | Break
10:30am | Lessons Learned: Funding Translational Science Through NIH Grant Mechanisms
11:30am | Networking Lunch
12:30-4:00pm | One-on-one Meetings*

*Companies must have applied for a one-on-one meeting ahead of time and been approved. The online application period ended on November 2nd. If you would like to request a one-on-one meeting, please email Timothy Lyden at lydentp@ninds.nih.gov.


Speakers:
NINDS Representatives:
Amir Tamiz | Program Director, Office of Translational Research, NIH/NINDS read bio»
Stephanie Fertig | Director, NINDS Small Business Programs, NIH/NINDS read bio»
Hao Wang | Program Director, Office of Translational Research, NIH/NINDS read bio»

Neuroscience Landscape Panel:
Hampus Hillerstrom | EVP & CBO, NeuroPhage read bio»
Adam Rosenberg | CEO, Rodin Therapeutics read bio»
Eric Schaeffer | Senior Director Neuroscience External Innovation, Janssen R&D read bio»
Bavani Shankar | Director, Business Development, AstraZeneca Neuroscience iMed read bio»
[moderator] John Hallinan | CBO, MassBio read bio»

Lessons Learned: Funding Translational Science Through NIH Grant Mechanisms:
Jonathan Behr | E.I.R. and Market Sector Leader, Partners Innovation read bio»
Gary Brenner | Director, MGH Pain Medicine Fellowship, Massachusetts General Hospital Pain Center read bio»
Nick Schmansky | Co-Founder & LLC Manager, CorticoMetrics read bio»
Susan Slaugenhaupt | Scientific Director, MGH Research Institute read bio»
Tim Wagner | Founder & CSO, Highland Instruments read bio»
[moderator] Richard Gill | President & CEO, ActiveCyte Holdings read bio»


Who should attend:
Attendees to include academic KOLs, small biotech company executives, NINDS executives and academic researchers.


Fees:
Presentation
$25 | General Public
$15 | Student and Academic
$35 | Onsite
Includes presentation, panels, breakfast, and lunch. All attendees must pay this fee, regardless of one-on-one meeting status. Registration to attend the presentation will remain open until November 9th (or sold out).

One-on-One Meeting
FREE | Application
FREE | Accepted Companies
*Companies must have applied for a one-on-one meeting ahead of time and been approved. The online application period ended on November 2nd. If you would like to request a one-on-one meeting, please email Timothy Lyden at lydentp@ninds.nih.gov. Your application will be reviewed and you will be notified of acceptance by email. Acceptance of a one-on-one meeting is not guaranteed as all applications must be approved.


Venue:
MassBio HQ
300 Technology Square, 8th Floor
Collaboration Room
Cambridge, MA


NINDS Representatives' Biographies:


Amir Tamiz, Ph.D. | Program Director, Office of Translational Research, NIH/NINDS
Dr. Tamiz is a Program Director at the National Institute of Neurological Disorders and Stroke (NINDS), Office of Translational Research (OTR) who oversees NIH Blueprint Neurotherapeutics network (BPN) and Innovation Grants to Nurture Initial Translational Efforts (IGNITE). Blueprint Neurotherapeutics network is a collaborative effort among 15 of the agency's institutes and centers, leveraging their resources to offer neuroscience researchers grant funding for drug discovery and development activities to confront major, cross-cutting challenges in neuroscience. The program was established as a pipeline between academic and industry drug development research and offers neuroscience researchers a "virtual pharma" to develop promising hit compounds from chemical optimization through Phase I clinical testing. Principal Investigators receive grant funding and in kind discovery and development resources such as medicinal chemistry, API synthesis and manufacture, formulation and drug product manufacture, IND enabling studies, and clinical trial capabilities. Launched in December 2014, IGNITE program is intended to create a more contiguous source of support from discovery to preclinical development. The first two programs include: 1) Assay Development and Therapeutic Agent Identification and Characterization to Support Therapeutic Discovery (PAR-15-070) and 2) Pharmacodynamics and In vivo Efficacy Studies for Small Molecules and Biologics/Biotechnology Products (PAR-15-071). Prior to joining NIH in 2012, Dr. Tamiz had held scientific and management positions in research and development of therapeutic programs at Corvas International (acquired by Dendreon), CovX (now part of Pfizer), and Alba Therapeutics. Dr. Tamiz received his Ph.D. at University of Oregon and conducted postdoctoral research at the Department of Neuroscience at Georgetown University Medical Center.
Connect with Amir:

Stephanie J. Fertig | Director, NINDS Small Business Programs, NIH/NINDS
Stephanie J. Fertig joined the National Institute of Neurological Disorders and Stroke (NINDS) in 2004 and currently serves as the Director for the NINDS Small Business Programs, which includes both small business innovative research (SBIR) and small business technology transfer (STTR) projects. Prior to this role, Ms. Fertig was part of the Repair and Plasticity cluster at NINDS, where her primary scientific interests included neural engineering and neuroprosthesis, as well as traumatic brain injury. Before coming to NINDS, Ms. Fertig earned a B.S. degree in Chemistry with a major in Physics from the University of Virginia, Charlottesville. After completing her degree, she joined Nova Research, Inc. and worked as a researcher in the Center for Bio/Molecular Science and Engineering at the Naval Research Laboratory (NRL) in Washington D.C. At NRL she contributed to multiple bioengineering projects, including the development of molecular switches, microbial fuel cells, microfluidics for use in biosensor applications, and a wide variety of biosensor systems. Ms. Fertig also received a M.B.A. from the University of Maryland's Robert H. Smith School of Business in 2007.
Connect with Stephanie:

Hao Wang, Ph.D. | Program Director, Office of Translational Research, NIH/NINDS
Dr. Hao Wang is a Program Director in Office of Translational Research in NINDS/NIH. Hao currently oversees the Cooperative Research to Enable and to Advance Translational Enterprises Biotechnology Products and Biologics (CREATE Bio) program across NINDS. The CREATE Bio program is dedicated to biotechnology product- and biologics-based therapies, which broadly include peptides, proteins, oligonucleotides, gene therapies, and cell therapies. The Discovery Track supports lead optimization in order to obtain a candidate appropriate for entering the Development Track, and the Development Track supports IND-enabling studies for the candidate, as well as early-phase clinical trials. Prior to joining NINDS, she was a senior director at Janssen R&D of Johnson & Johnson, with fourteen years of combined experience at Merck and Johnson & Johnson, from functions in Drug Discovery, Early, and Late Clinical Development.




"Neuroscience Landscape" Panelists' Biographies:


Hampus Hillerstrom | Executive VP and Chief Business Officer, NeuroPhage
Mr. Hillerstrom is a co-founder of NeuroPhage and serves as Executive Vice President and Chief Business Officer. He spent 3 years as an associate at leading European biotech venture capital firm HealthCap where he participated in a large number of investment transactions including several IPOs. More recently Mr. Hillerstrom spearheaded a project at AstraZeneca to evaluate decision-making leading to Phase III clinical trials. Previously Mr. Hillerstrom was a partner in the Zurich-based consulting boutique Venture Valuation specialized in the assessment and valuation of biotech companies. For a year prior to that he worked in mergers and acquisitions at the investment bank Lazard in the pharmaceutical and chemicals industry teams. Mr. Hillerstrom holds a Masters in Economics and Finance from the University of St. Gallen, an MBA from Harvard Business School, and an MSc in Health Sciences and Technology from MIT/Harvard Medical School (HST).
Connect with Hampus:

Adam Rosenberg | CEO, Rodin Therapeutics
Adam Rosenberg is Chief Executive Officer of Rodin Therapeutics. He also serves as co-founder, director and Chief Executive Officer at Teleos Therapeutics, a biotechnology company leveraging unique insights in zebrafish chemical biology and novel high throughput screening technologies to discover new treatments for central nervous system disorders. He co-founded and served on the Board of Directors of Clean Membranes, a materials company based on MIT technology, and since 2009 has advised or served in interim executive roles with numerous companies in the healthcare and biotechnology sectors, including leading the digital health strategy for Brightstar (acquired by SoftBank) and serving on the advisory board of Gecko Health Innovations (acquired by Teva Pharmaceuticals). From 2005 to 2009, he co-founded and served as CEO of Link Medicine Corporation, a company focused on developing novel disease-modifying neurodegenerative treatments. Link's lead program was acquired by AstraZeneca. He also co-founded Faber Law Group, a boutique business law firm focused on the biotechnology sector. Previously, he was a principal with Ovation Capital Partners, and worked in the corporate finance and venture capital groups at leading law firms in Boston, Seattle and New York. He also advised the production of A Late Quartet, a feature film starring Christopher Walken, Philip Seymour Hoffman and Catherine Keener, centered on a cellist in a world-class string quartet who is diagnosed with Parkinson's disease. Mr. Rosenberg holds a BA from Whittier College and a JD from the University of Virginia School of Law.

Eric Schaeffer | Senior Director Neuroscience External Innovation, Janssen Research & Development
Eric Schaeffer has more than 20 years of experience in pharmaceutical research and development, with a track record of delivering drug candidates to the clinic in both large and small company environments. Eric has an extensive background in the biology and pharmacology of CNS disorders including Alzheimer's disease, major depressive disorder, bipolar disorder and schizophrenia. In his current role at Janssen R&D Eric is responsible for managing academic and biotech external partnerships in the areas of Mood Disorders and Alzheimer's disease. Previous roles held by Eric include Senior Director of Neuroscience Discovery at Pfizer where he led discovery biology groups, Director of Neuropharmacology at CHDI where he was responsible for initiating and managing biotech and academic partnerships focused on Huntington's disease and Director of Clinical Biomarkers at Bristol-Myers Squibb where he was responsible for developing the translational strategies for early clinical programs in the areas of schizophrenia, depression and neuromuscular disease. Eric received his PhD from the Albert Einstein College of Medicine, and did postdoctoral work at MIT and Rockefeller University prior to initiating a career in the pharmaceutical industry.

Bavani Shankar | Director, Business Development, AstraZeneca Neuroscience iMed
Bio coming soon!
Connect with Bavani:

[moderator] John Hallinan | Chief Business Officer, MassBio
John Hallinan joined MassBio in 2012 as the Chief Business Officer and oversees the MassBio Innovation Services programs. John's fiscal experience in the life sciences and software industries reflect positions of increasing responsibility across a broad range of strategic and operational disciplines. His background encompasses venture financings, corporate development, technology licensing, and mergers and acquisitions. Prior to MassBio, John was the Chief Financial Officer at Cytel, a leader in the design and implementation of adaptive clinical trials, and he had been active with MassBio—serving on the Economic Development Advisory Group and as co-chair of the Finance Committee & Entrepreneur's University. Before joining Cytel, John served as CFO at Signet Laboratories, a leading supplier of diagnostic assays to the pharmaceutical and biotech industries. Prior to Signet, John was interim CFO at Cambium Learning, a private equity-backed publishing company that completed two acquisitions during his tenure. John was the Chief Financial Officer of AnVil, Inc. a venture-funded silico drug discovery company, where he led the company's healthcare market business development efforts. At CambridgeSoft Corporation, John rose to CFO of that leading pharma/bio applications and enterprise solutions supplier. As Animation Technologies' CFO, he guided the company's first and second rounds of venture funding. John holds a BBA from St. Bonaventure University and is a certified public accountant. He lives with his wife Denise in Marlborough, MA.
Connect with John:




"Lessons Learned" Panelists' Biographies:


Jonathan Behr, Ph.D. | E.I.R. and Market Sector Leader, Partners Innovation
As Market Sector Leader and Executive in Residence for Partners HealthCare Innovation, Jon is responsible for shaping and executing Partners innovation based commercial offerings and strategy in key priority areas or market sectors. His responsibilities include engaging top level industry executives, investors, clinical leaders, and innovators while leading teams to create high value, high impact industrial relationships. Prior to coming to Partners, Jon held senior venture creation roles including as Vice President of New Ventures for Enlight Biosciences and Principle at PureTech Ventures. In those roles he co-founded and supported six companies (including holding C-level operating, business development, and board director positions) and managed alliances with seven top pharmaceutical companies. Jon earned his Ph.D. in Biological Engineering at M.I.T., and his BS in Biological Engineering from Rice University. Jon has authored multiple publications including peer reviewed journal articles, book chapters and invited papers, and is an inventor and co-author on several pending patent families.
Connect with Jonathan:

Gary Jay (Gary) Brenner, M.D., Ph.D. | Director, MGH Pain Medicine Fellowship, Massachusetts General Hospital Pain Center
Gary J. Brenner, M.D., Ph.D., currently sees patients at the Massachusetts General Hospital Pain Center where he is the Director of the MGH Pain Medicine Fellowship. He is an Assistant Professor in Anesthesia at Harvard Medical School. He also conducts neuroscience research that investigates mechanisms of pain hypersensitivity, and has authored more than 30 articles, reviews, chapters, and abstracts on the pathophysiology of pain, basic pain mechanisms and immune function, and clinical approaches to chronic pain. Dr. Brenner currently has several national leadership positions related to pain medicine education/training.
Connect with Gary:

Nick Schmansky | Co-Founder and LLC Manager, CorticoMetrics
Nick Schmansky co-founded the company in 2012, after working as the lead software engineer in the FreeSurfer development team at the Martinos Center for Biomedical Engineering at the Massachusetts General Hospital, in Dr. Fischl's laboratory, for over seven years. He has over 24 years of software engineering experience across a variety of domains, including industry experience in the fields of telecom, avionics, and knowledge management tools, and in the most recent decade, scientific software development. His role at CorticoMetrics is LLC Manager, conducting the executive, financial and administrative functions of the company. He also performs software engineering functions in the company's grant-funded R&D efforts. Mr. Schmansky received a B.S. in Electrical Engineering from the Ohio State University in 1991, an M.Sc. in Artificial Intelligence from the University of Edinburgh in 1999, and an M.A. in Cognitive and Neural Systems from Boston University in 2006.
Connect with Nick: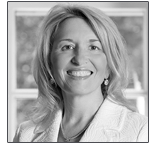 Susan A. Slaugenhaupt, Ph.D. | Scientific Director, MGH Research Institute; Elizabeth Riley and Dan E. Smith, Jr. MGH Research Scholar; Professor of Neurology, Center for Human Genetic Research at MGH and Harvard Medical School
Dr. Susan A. Slaugenhaupt is the inaugural Scientific Director of the newly formed MGH Research Institute, a strategic initiative that will support the entire research enterprise at MGH to foster and sustain medical innovation. Dr. Slaugenhaupt's research focuses on two neurological disorders, familial dysautonomia (FD) and mucolipidosis type IV (MLIV), as well as the common cardiac disorder mitral valve prolapse (MVP). Discoveries in Dr. Slaugenhaupt's laboratory have led to the successful implementation of critical population screening for FD and MLIV, and to the development of a treatment for FD that directly targets the mRNA splicing mechanism. This exciting work has led to a clinical trial of the first therapeutic for FD aimed at altering the molecular defect. In addition to her extensive groundbreaking research, Dr. Slaugenhaupt is a professor in the Department of Neurology at Massachusetts General Hospital and Harvard Medical School and a founding faculty member in the Center for Human Genetic Research. Dr. Slaugenhaupt spearheads several programs and educational initiatives at MGH, including a thriving undergraduate summer internship program. She also co-directs the Partners Biobank at MGH, an exciting initiative that will speed the translation of research discoveries into improved clinical care for MGH patients.

Tim Wagner, Ph.D. | Founder and Chief Science Officer, Highland Instruments
Tim Wagner has over 15 years of experience in the neurotechnology space, and currently serves as the CSO of Highland Instruments. At Highland Instruments, Tim leads the Highland team in the development of Electrosonic Stimulation (ESStim™), an innovative noninvasive electrosonic brain stimulation technology for the treatment of brain-based movement disorders as well as chronic pain management. Tim has been awarded NIH funding to study the effects of ESStim™ for treating Parkinson's disease and additional funding to assess the effects of ESStim™ on chronic pain due to Osteoarthritis (OA). He is also currently a Lecturer at MIT in the Division of Health Sciences and Technology and a Clinical instructor at Harvard Medical School. He was trained at Harvard Medical School and MIT's joint Health Sciences and Technology program with degrees in: Medical and Electrical Engineering (PhD, dual distinction) and Electrical Engineering and Computer Science (MS).
Connect with Tim:

[moderator] Richard Gill, Ph.D. | President and CEO, ActiveCyte Holdings
Dr. Gill has 40 years of strategic management, research, and technology commercialization experience in the life sciences industry. As LVG President and CEO of TruTouch, raising $9.2M of $13.5M to develop & commercialize the TT2500 & TTAS6000 & bring the "Alcohol & Biometric" Company to the Workplace market in < 4 years. As President and CEO of ProNAi Therapeutics, Kalamazoo, MI, based DNAi Drug Development Company raised $11.5M of $13M invested in achieving an IND APPROVED drug PNT2258, in < 2 year from the pre IND briefing meeting with the FDA, & previously as President and CEO of Signet Laboratories, Dedham, MA, based Evidence Based Medicine company, led a successful M&A strategy – sold to Covance, and prior President and CEO of AnVil, Burlington, MA, based preeminent commercialization partner to the life sciences industry focused on in silico drug discovery and drug development solutions. President and CEO ActiveCyte, Newton, MA, provided an enterprise wide solution for pharmaceutical intellectual property licensing, sold to Wolter's Kluwer. President and COO Genome Therapeutics Corp/Oscient Pharmaceuticals (NASDAQ: GENE/OSCI), Waltham, MA, genomics company, focused on commercialization of genomics-based drug discovery. Overall operational and strategic management & financing raising $55M. General Manager and Senior Vice President BTG International, Inc., subsidiary of BTG plc (LSE: BGC), global leader in the patenting, marketing, and commercialization of intellectual property rights. Led global biosciences sector of $1.5 billion company that commercializes technology via acquisition and licensing collaborations with pharmaceutical, biotechnology, and physical sciences companies. Helped lead the management buyout of British Technology Group plc from the British government, expansion into international markets, and subsequent IPO. Earlier positions of increasing responsibility in research and general management with Unilever plc. in the UK. Dr. Gill holds a Ph.D. in Endocrinology and a B.Sc. with honors in Physiology and Biochemistry from Reading University, UK.
Connect with Richard:



About the Meet with... Series:
The purpose of the Meet with Series events sponsored by JLABS is to help start-up entrepreneurs, as well as the academic community, connect with potential partners, such as big pharma or other investment corporations, through one-on-one meetings. It is also a chance for the featured corporation to outline their specific business development goals and clarify what types of products or research they are interested in and how best to approach them to get the partnering process started. Past participants include the Wellcome Trust, Bill & Melinda Gates Foundation, MedImmune Ventures, NCI, Mercury Fund, DARPA's Biological Technologies Office, Correlation Ventures, Breakout Labs, New Enterprise Associates, Canaan Partners, Thomas McNerney & Partners, NCATS, NINDS, Johnson & Johnson Innovation, Poliwogg, California Institute for Regenerative Medicine, Astellas Venture Management, and OrbiMed.
When & Where

MassBio HQ
300 Technology Square, 8th Floor
Collaboration Room
Cambridge, MA


Tuesday, November 10, 2015 from 8:00 AM to 12:30 PM (EST)
Add to my calendar
Organizer
Johnson & Johnson Innovation, JLABS
Johnson & Johnson Innovation, JLABS (JLABS) is a global network of open innovation ecosystems, enabling and empowering innovators to create and accelerate the delivery of life-saving, life-enhancing health and wellness solutions to patients around the world. JLABS achieves this by providing the optimal environment for emerging companies to catalyze growth and optimize their research and development by opening them to vital industry connections, delivering entrepreneurial programs and providing a capital-efficient, flexible platform where they can transform the scientific discoveries of today into the breakthrough healthcare solutions of tomorrow. At JLABS we value great ideas and are passionate about removing obstacles to success to help innovators unleash the potential of their early scientific discoveries. JLABS is a no-strings-attached model, which means entrepreneurs are free to develop their science while holding on to their intellectual property. JLABS is open to entrepreneurs across a broad healthcare spectrum including pharmaceutical, medical device, consumer and digital health sectors. The JLABS flagship opened in 2012 in San Diego at Janssen's West Coast Research Center, and since then has grown to eight locations including the Bay Area, Boston & Lowell, MA, Houston, Toronto and a ninth location, New York City, launching in 2018. For more information please visit jlabs.jnjinnovation.com.
Meet with... NINDS: What You Need to Know About Funding Opportunities for Translational Research in Neurological Disorders and Stroke