Description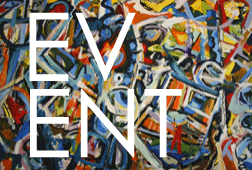 Is your company looking for funding? Or simply interested in learning more about financing opportunities? Then join us for a chance to hear from one of the leading healthcare VC firms. Don't miss the opportunity to apply for a one-on-one meeting opportunity with MedImmune Ventures today.
Agenda
10:30am | Registration & Networking
11:00am | Presentation & Q&A
11:45pm | Lunch & Networking
12:30pm | Optional Tours of Janssen Labs
12:30pm | One-on-one Meetings*
*Companies must apply ahead of time and be approved for a one-on-one meeting. The application period has ended


Program Overview
Since 2002, MedImmune Ventures has been fostering innovation and entrepreneurship by investing in emerging healthcare companies. MedImmune Ventures is a wholly-owned venture capital fund within the AstraZeneca Group, and invests in private companies which develop small and large molecules, vaccines, pharmaceutical technologies and platforms. They also seek investments in medical device, diagnostic, imaging and healthcare IT companies which pertain to the discovery, development and commercialization of pharmaceutical products. Three members of the firm's team will be in attendance on April 10 to give an overview presentation on their key areas of interest, background on their current portfolio and best practices when starting down the road of venture capital investment.
With investment interests in companies with early to late stage products and technologies, and companies in early (e.g. seed) to late (e.g. mezzanine) rounds of financing, leaders from all areas of the life science industry are encouraged to apply today to meet with MedImmune Ventures!
About MedImmune Ventures
Originally established by the founders of MedImmune, MedImmune Ventures is seeking today to deliver superior financial returns. Our investment philosophy is to partner with management teams to advance cutting-edge science and develop novel therapies for patients in need. Our therapeutic scope is broad, including cardiology, gastroenterology, neuroscience, oncology, pulmonology, infectious disease, inflammation and metabolism, among others. While MedImmune Ventures had initially focused on North America, we will currently consider companies anywhere in the world where we have strong local relationships. With $400M under management in an evergreen fund, MedImmune Ventures has invested in over 30 companies since 2002.
Program Fees
Presentation & Lunch Only
$25 | General Public
Includes presentation, Q&A, lunch and optional tour of Janssen Labs

Presentation Lunch & One-on-one meeting
Companies must have applied for a one-on-one meeting ahead of time. The application period ends on March 21. Acceptance of a one-on-one meeting is not guaranteed as all applications must be approved.
Registration to attend the presentation, lunch and optional tours will remain open until April 2.
It is free to apply, but upon acceptance the following fees will apply:
$75 | One Member of Your Team
$125 | Two Members of Your Team
$150 | Three Members of Your Team
Includes presentation, Q&A, lunch,optional tour of Janssen Labs and one-on-one meeting.
NOTE: All companies accepted for a one-on-one meeting will be notified of acceptance by Prescience International on April 2 and emailed a specific link to pay the required registration fees online.

MedImmune Ventures Biographies
Ron Laufer, M.D. | Senior Managing Director, MedImmune Ventures
Ron started his career as a physician and entrepreneur, before moving into venture capital. He was a co-founder of Lilly Ventures, the venture capital arm of Eli Lilly & Company, and later a managing director at Visium Asset Management, a healthcare-focused investment firm, before joining MedImmune Ventures in April of 2010. Ron received his B.Sci., M.D. and M.P.H. from Hebrew University, and an M.B.A. from the Harvard Business School. He is currently an adjunct Professor of business administration at the Kelley Business School.
Samuel Wu, M.D., Ph.D. | Managing Director, MedImmune Ventures
Sam joined MedImmune Venture's West Coast Office in September of 2010 from SV Life Sciences, where he was a principle for eight years, investing and working with a broad range of biopharmaceutical, platform and medical device companies. Previously, he was an Engagement Manager with McKinsey and Company's Pharmaceuticals and Medical Products practice, where he led teams of consultants serving clients on M&A, portfolio analysis and other strategic issues. Sam holds an A.B. magna cum laude in Biochemistry from Harvard College, attended Stanford University School of Medicine where he earned an M.D. and a Ph.D. in Biochemistry as a Howard Hughes Predoctoral Fellow, and trained in Internal Medicine at the University of California, Los Angeles.
Michael Gutch, Ph.D. | Managing Director, MedImmune Ventures
Mike joined MedImmune Ventures in September 2011 from H.I.G. BioVentures, a life-science focused investment fund. Previously, he was with Lilly Ventures, the corporate venture capital arm of Eli Lilly & Company. While at Eli Lilly, Mike was also a member of the Corporate Finance and Investment Banking group, where he focused on mergers and acquisitions and licensing transactions. Mike currently serves as a member of the Board of Directors for Southeast BIO, a member of the Johns Hopkins Alliance for Science & Technology Development, and a member of the Business Advisory Board for the Alzheimer's Drug Discovery Foundation. Mike earned his Ph.D. in Cellular and Molecular Pathology from the State University of New York at Stony Brook and was a post-doctoral research fellow at both UCSF and the Cold Spring Harbor Laboratories. He earned his M.B.A. in finance from Indiana University.