Meet with... J&J Innovation Center

Thursday, August 21, 2014 from 9:00 AM to 1:00 PM (PDT)
Event Details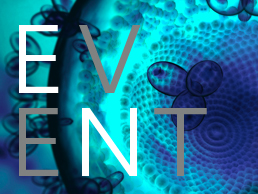 You've gotten a chance to know us at Janssen Labs, and that has given us an opportunity to interact with you and to think about what else you, the Innovator, need to get your science to the patient. Janssen Labs is part of the Johnson & Johnson Family of Companies and through our engagement with you, we continue to evolve in an effort to better meet the needs of the innovator and ultimately the patient. You are the reason that Johnson & Johnson created regional centers in California, Boston, London and Asia Pacific that host a team of science and transaction experts. Their goal is to find high potential early-stage (pre-clinical proof-of-concept) innovation and bring together resources from across Johnson & Johnson to rapidly meet the needs of entrepreneurs and innovators. Also embedded in each center are colleagues from Johnson & Johnson Development Corporation (JJDC), the oldest corporate healthcare venture fund and has been making strategic investments for over 40 years.

Agenda:
9:00am | Registration & light breakfast
9:30am | Presentations
10:30am | One-on-one Meetings*
1:00pm | Close

*Companies must apply ahead of time and be approved for a one-on-one meeting. The application period ends August 7th. APPLY HERE

JJIC participating Representatives:

Sarah Bodary, Ph.D. | Senior Director, New Ventures, Johnson & Johnson (J&J) Innovation, California
Sarah is Senior Director of New Ventures at Johnson and Johnson Innovation, California. She is experienced in drug and business development as well as company creation and venture investing. Previously, Sarah was a Venture Partner as SV Life Sciences where as a member of the therapeutic investing team, she was involved in evaluating investment opportunities, starting Arsanis Biosciences and served on the board of Itero Biopharmaceuticals. Prior to venture capital Sarah was a member of the management team at Schering Plough Biopharma as a Director of Business Development, where she helped transform DNAX Research Institute into the early stage biologics engine for Schering Plough and managed the biologics business development efforts. As a scientist at Genentech, Sarah led numerous therapeutic product teams targeting Integrins, from target identification and validation through Phase 1, and was a member of the Raptiva antibody late stage development, BLA filing and launch teams. She is an author on numerous peer reviewed journals and an inventor on over 30 patents. Sarah earned her B.Sc. in Molecular Biology at the University of Edinburgh, Scotland and a Ph.D. in Molecular Biology at the University of Lausanne/ISREC , Switzerland. She was a postdoctoral scholar at UCSF in Molecular Neurobiology.


Jeff Calcagno, MD | New Ventures, Johnson & Johnson (J&J) Innovation, California
Based in J&J's California Innovation Center, which he helped to establish, Jeff is responsible for identifying and catalyzing healthcare innovations that have high potential to benefit patients and that fit J&J's strategic priorities. Jeff joined J&J in 2011 and has held several roles, including with Johnson & Johnson Development Corporation (JJDC), J&J's venture group. He came to J&J with over two decades of healthcare and business experience: as an entrepreneur, venture investor, management consultant, research analyst, and psychiatrist.
Jeff began his business career as a management consultant at McKinsey & Company. He later served as a healthcare research analyst at JP Morgan Hambrecht & Quist. As an entrepreneur, he ran corporate development and operations for WIDCOMM, a software company acquired by Broadcom, and served as Chief Financial Officer & Chief Business Officer for Vela Pharmaceuticals, a venture-backed drug development company. From 2006 to 2010 he was a Principal & Kauffman Fellow at Scale Venture Partners, a venture fund with over $1B under management. He has been a board director or observer for 12 companies.
Jeff graduated Phi Beta Kappa in Biology from Harvard College and earned an M.D. from Harvard Medical School. He completed his psychiatry residency at UCLA's Neuropsychiatric Institute and served as program chief resident. Afterwards, he was awarded and completed a clinical fellowship focusing on the care of treatment-refractory patients. A former Rotary International Ambassadorial Scholar, he has learned to speak five foreign languages.

Fees:
Presentation & Lunch
FREE | General Public
FREE | General Public Onsite
Includes presentation, Q&A, and lunch. All attendees must register, regardless of one-on-one meeting status. Registration to attend the presentation, Q&A, and lunch will remain open until August 20th.

One-on-One Meeting
FREE | Application
FREE | Accepted Companies
Companies must have applied for a one-on-one meeting ahead of time. The one-on-one application period ends on August 7th. Acceptance of a one-on-one meeting is not guaranteed as all applications must be approved. All companies accepted for a one-on-one meeting will be notified of acceptance and scheduled meeting time via email.

About the Meet with... Series:
The purpose of the Meet with Series events sponsored by Janssen Labs is to help start-up entrepreneurs as well as the academic community connect with potential partners, such as big pharma or other investment corporations, through one-on-one meetings. It is also a chance for the featured corporation to outline their specific business development goals and clarify what types of products or research they are interested in and how best to approach them to get the partnering process started. Past participants include: Wellcome Trust, MedImmune Ventures, NCI, Mercury Fund, Correlation Ventures, and Thomas McNerney & Partners
When & Where

Janssen Labs
3210 Merryfield Row
San Diego, CA 92121


Thursday, August 21, 2014 from 9:00 AM to 1:00 PM (PDT)
Add to my calendar