Meet with... Breakout Labs

Thursday, April 10, 2014 from 10:00 AM to 12:30 PM (EDT)
Event Details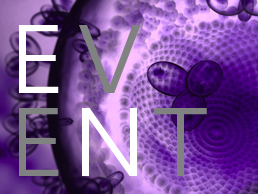 Is your company looking for funding? Or simply interested in learning more about a program that's filling a serious funding gap for startup companies? Then join us for a chance to hear from the Thiel Foundation's newest venture: The Breakout Labs.

Program Overview:
The Thiel Foundation defends and promotes freedom in all its dimensions, political, personal, and economic, by:

supporting innovative scientific research and new technologies that empower people to improve their lives
championing organizations and individuals who expose human rights abuses and authoritarianism in all its guises
encouraging the exploration of new ideas and new spaces where people can be less reliant on government and where freedom can flourish

On April 10th, hear from Dr. Hemai Parthasarathy, Scientific Director at Breakout Labs, on how Breakout Labs fund early-stage companies pushing the boundaries of science and technology. Awards up to $350,000 help these breakthrough companies achieve specific scientific and technical milestones - e.g. proof-of-concept, prototype, and animal studies - bridging a critical funding gap in their early development. Dr. Hemai Parthasarathy will also discuss tips on preparing a competitive application, proper stage of development, and other factors that Breakout Labs is looking for when reviewing applications.

Following the presentation and Q&A, don't miss this opportunity to introduce yourself to the firm during the networking lunch. And finally, for those companies who apply online and are approved, one-on-one meetings with Dr. Hemai Parthasarathy will provide a forum to further discuss your company with the firm. Dr. Hemai Parthasarathy is interested in meeting with early-stage companies that:

have raised less than $1M in investment (not counting grant money in that total)
are based on a cutting-edge, deep scientific/technological advance
across all areas of the hard sciences/technology but not IT (Breakout Labs doesn't typically fund web-based applications).

Fit these criteria? Then don't miss the opportunity to meet one-on-one with Dr. Hemai Parthasarathy, Scientific Director at the Breakout Labs: apply today!

Agenda:
10:00am | Registration and Networking
10:30am | Presentation and Q&A
11:30pm | Networking Lunch
12:30-3:30pm | One-on-one Meetings* [Microsoft @ 1 Cambridge Center]

*Companies must apply ahead of time and be approved for a one-on-one meeting. The application period ends March 23rd. APPLY HERE

About Breakout Labs:

Breakout Labs is the Thiel Foundation's newest program. Breakout Labs is reshaping the way early-stage science is funded, so that early-stage companies can advance their most radical ideas. Venture capital firms want research that can be quickly brought to market, and federal funding offers little room for risky, unproven ideas. Breakout Labs is jumping into this funding gap to energize innovative research. Breakout Labs is not a typical foundation grant-it is a revolutionary, revolving funding model where successful projects fund the next generation of audacious scientific exploration. Often, Breakout Labs is the first external investor.

Fees:
Presentation & Lunch Only
$25 | General Public
$35 | General Public Onsite
Includes presentation, Q&A, and lunch. Registration to attend the presentation, Q&A, and lunch will remain open until April 9th.

One-on-One Meeting
It is free to apply, but upon acceptance the following fees will apply:
$25 | Accepted Companies
Includes one-on-one meeting only. Companies must have applied for a one-on-one meeting ahead of time. The application period ends on March 23rd. Acceptance of a one-on-one meeting is not guaranteed as all applications must be approved.

Speaker:

Hemai Parthasarathy, Ph.D. | Scientific Director, Breakout Labs
Hemai Parthasarathy, Ph.D. is the Scientific Director of Breakout Labs. She is responsible for establishing the scientific priorities of the program and evaluating the technical merits of submitted proposals. Hemai brings a deep commitment to scientific innovation and communication to Breakout Labs, with ten years' experience in high profile scientific publishing (Nature and PLoS) and five years as a consultant advising research institutes, non-profits, and biotechnology companies on the development and communication of their scientific portfolios. She holds a Ph.D. in Brain and Cognitive Sciences from the Massachusetts Institute of Technology.

About the Meet with... Series:
The purpose of the Meet with Series events sponsored by Janssen Labs is to help start-up entrepreneurs as well as the academic community connect with potential partners, such as big pharma or other investment corporations, through one-on-one meetings. It is also a chance for the featured corporation to outline their specific business development goals and clarify what types of products or research they are interested in and how best to approach them to get the partnering process started. Past participants include: Wellcome Trust, MedImmune Ventures, NCI, Mercury Fund, Correlation Ventures, and Thomas McNerney & Partners
When & Where

Catalyst Restaurant
300 Technology Square
Cambridge, MA 02139


Thursday, April 10, 2014 from 10:00 AM to 12:30 PM (EDT)
Add to my calendar
Organizer
About Johnson & Johnson Innovation, JLABS
Johnson & Johnson Innovation, JLABS (JLABS) is a global network of open innovation ecosystems, enabling and empowering innovators to create and accelerate the delivery of life-saving, life-enhancing health and wellness solutions to patients around the world. JLABS achieves this by providing the optimal environment for emerging companies to catalyze growth and optimize their research and development by opening them to vital industry connections, delivering entrepreneurial programs and providing a capital-efficient, flexible platform where they can transform the scientific discoveries of today into the breakthrough healthcare solutions of tomorrow. At JLABS we value great ideas and are passionate about removing obstacles to success to help innovators unleash the potential of their early scientific discoveries. JLABS is a no-strings-attached model, which means entrepreneurs are free to develop their science while holding on to their intellectual property. JLABS is open to entrepreneurs across a broad healthcare spectrum including pharmaceutical, medical device, consumer and healthtech sectors. The JLABS flagship opened in 2012 in San Diego at Janssen's West Coast Research Center, and since then has grown to ten global locations including the Bay Area, Boston & Lowell, MA, Houston, Toronto, Beerse (Belgium), New York City, and with Shanghai opening in 2019. For more information please visit www.jlabs.jnjinnovation.com or follow @JLABS.