Meet Wild Ones Native Garden Designers Danielle Bell & Susan Hall
Meet the designers who created the Wild Ones' Milwaukee and Toledo Native Garden Designs!
About this Event
Wild Ones recently introduced seven beautiful, professional, ecoregion specific, free, native garden designs including for the regions of Milwaukee and Toledo at nativegardendesigns.wildones.org.
We want to share with you how the designers of the Milwaukee plan (Danielle Bell) and Toledo plan (Susan Hall)* each approached this project. We invite you to join us for a free online "Meet the Designers" event on Tuesday, March 9th 5-6 p.m CST / 6-7 p.m. EST.
A Zoom link for this event will be emailed to registrants in the days leading up to the event.
Registrants are welcome to submit their most imminent question ahead of time for the designers to answer by Thursday, March 4th to hdchair@wildones.org.
Both plans feature nearly 50 native species and were created with the premise that using native plants in landscaping can be beautiful and achievable for gardeners of all skillsets in terms of scope and budget as well as promote wildlife.
The designs also allow gardeners to take an incremental approach in developing their plan, adding new areas and native species as time and funds permit.
*The Toledo design was created in collaboration between Denise Gehring and Susan Hall.
Danielle Bell, creator of the Milwaukee design, grew up in rural Wisconsin, exploring the natural world starting in the oak hickory woodland of her parent's home. While working in the green industry and on restoration projects she noticed the disconnect humans have with our landscapes, especially in the urban environment. The restoration projects that she managed focused on large scale projects and not with homeowners with a smaller urban property. Seeing this need, she began Native Roots, LLC to help homeowners incorporate native plants into their landscapes. She uses her experience from restoring native wetlands, prairies, and woodlands throughout Southeastern Wisconsin to inspire her residential designs. Her passion is to restore sterile turf monocultures into healthy, sustainable, diverse habitats that both people and wildlife can enjoy. As part of helping homeowners create healthy, functional landscapes, she educates them on how to sustainably manage their property through invasive species monitoring and plant identification.
Susan Hall, one of the creators of the Toledo design, is passionate about using native plants in home landscapes. As a landscape designer and certified horticulturist, she feels it's important to educate homeowners on the many benefits of native plants in their home landscape. She grew up in Toledo Ohio and was introduced to native plants by members of the Oak Openings Wild Ones Chapter. A move ten years ago took her to Berkeley County West Virginia, where she designed both residential and commercial spaces. She currently lives in Corpus Christi, Texas near her parents. Her focus now in addition to her design work, is creating a Landscape Design Program for Del Mar Community College's Continuing Education Program. The most popular class to date is Xeriscape Management, which focuses on entirely native plants. Examples of Susan's work can be found on her YouTube channel, Hidden in a Garden Design.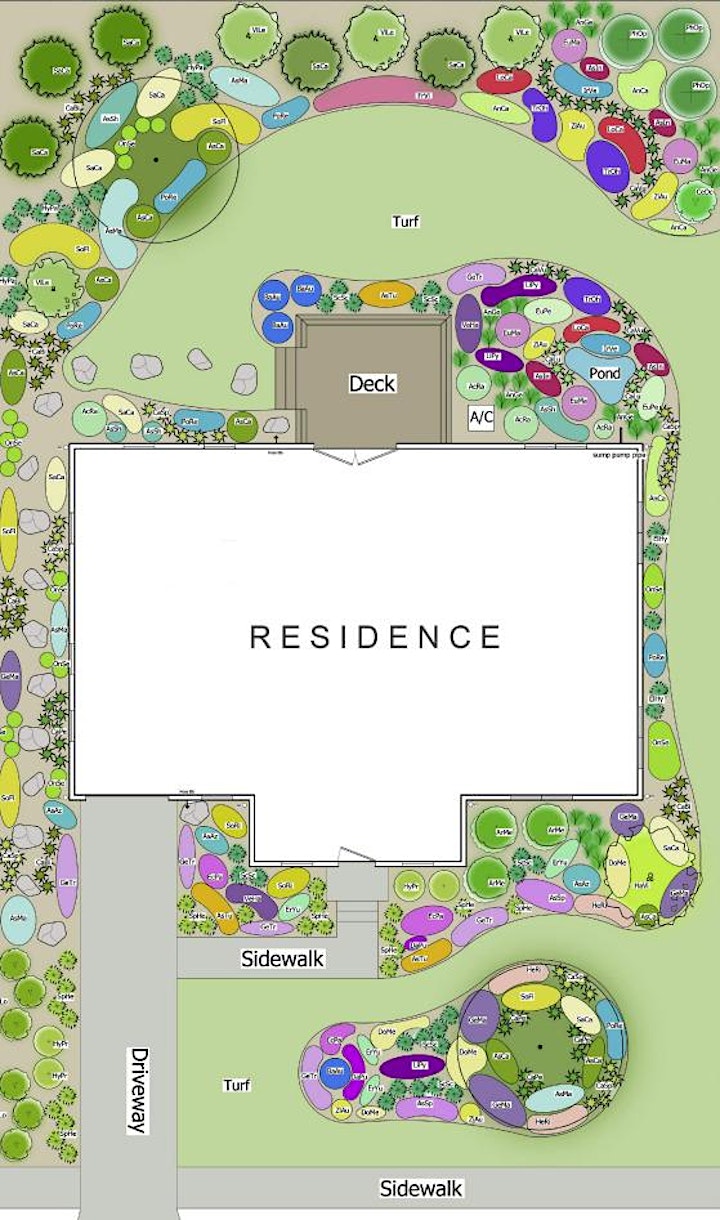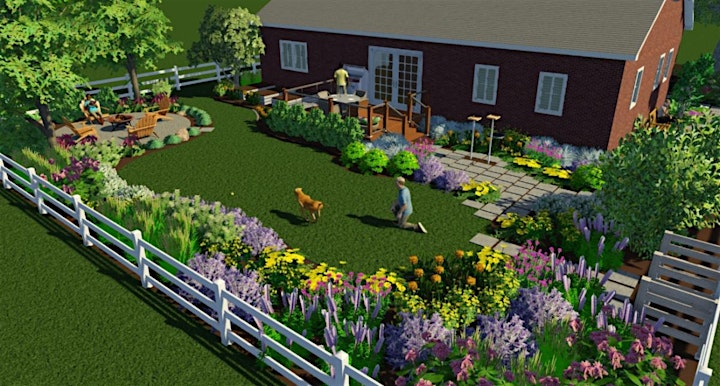 Wild Ones is a non-profit organization that promotes environmentally sound landscaping practices to preserve biodiversity through the preservation, restoration and establishment of native plant communities.
Some of the ways Wild Ones strives to accomplish our mission is by providing educational resources and online learning opportunities with respected experts like Wild Ones Honorary Directors Doug Tallamy, Neil Diboll and Heather Holm, publishing an award-winning journal and awarding Lorrie Otto Seeds for Education Program grants to engage youth in caring for native gardens.
Wild Ones does not receive funding from the government. We must depend on membership fees, donations and gifts from individuals like you to carry out our mission of healing the earth, one yard at a time.
Become a Wild Ones member. Join today!