Meetup amical d'échange autour des solutions Open Source developpées par la MAIF que vous pouvez retrouver sur https://maif.github.io
About this Event
Cet événement est à vocation technologique, il s'adresse principalement aux développeurs mais aussi à toute personne intéressée par les technologies de l'information et de la data. Il s'articule autour de conférences qui présentent les solutions Open Source MAIF suivies d'échanges conviviaux.
Premier meetup en compagnie de Mathieu Ancelin (Serli) et de Quentin Aubert, developpeurs de talent. Ils nous presenteront les différentes fonctionnalités et l'articulation Otoroshi/Daikoku comme solution complète de management technique et business de vos APIs dans une démo autour d'un cas d'usage concret.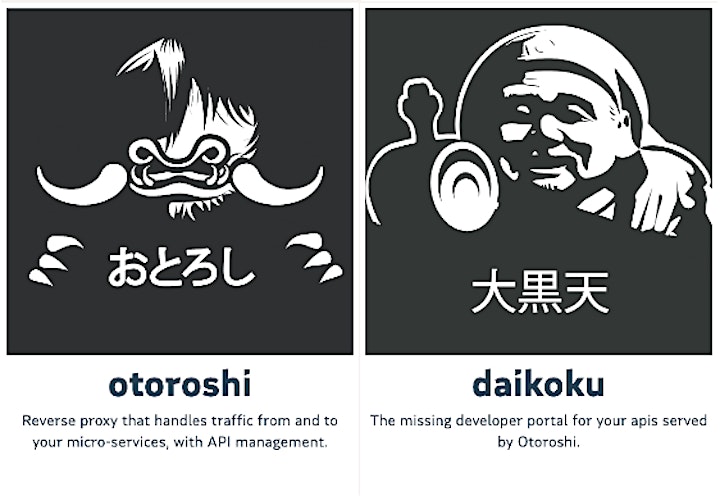 Otoroshi is a layer of lightweight api management on top of a modern http reverse proxy written in Scala and developped by the MAIF OSS team. Otoroshi is designed to handle all the calls to and between your microservices without service locator and let you change configuration dynamicaly at runtime.
Daikoku is the API developer portal made for Otoroshi written in Scala and developped by the MAIF OSS team. Daikoku was designed to manage your APIs with customizable plans and self-service usage.