Description
The Climate Reality Bay Area Chapter would like to invite you to our first chapter-wide "meet up" of 2019 and launch of our new policy action program! The meetup will be held on Thursday, February 21st at the UC Hastings College of the Law in San Francisco and sponsored by Hastings Environmental Law Association & Demonstration Gardens. The event will feature a panel of in-house experts on climate policy moderated by Matt Bogoshian, the lead of our policy action team. This will be a great chance to understand how our chapter will identify, organize, and prioritize climate policy opportunities around the Bay and how you can take immediate action, alongside other chapter members, to move the needle on GHG emissions.
The Climate Reality Project is putting increasing focus on getting policy "wins" in California and around the country, and our Policy Action Group is on the cutting edge of that shift. As a veteran of the California EPA (Deputy Secretary) and US EPA (Senior Policy Counsel), Matt Bogoshian has an insider's perspective on the power of policy changes and how "governing bodies" are persuaded to enact them.
We will gather at the UC Hastings Alumni Reception Center at 200 McAllister St., just one block from the Civic Center BART station. Directions and parking info. An $8 registration fee will cover the cost of the space and other event expenses (A limited number of free tickets are available for UC Hastings students with ID). We are looking for volunteers to sign up to bring an appetizer, desert, or beverage, when you register.

Our chapter is open to anyone in the Bay Area, not just trained Climate Leaders. So, please feel free to register any friends or colleagues that are interested. And if you'd like to be part of the Bay Area Chapter, please "opt-in" on the Climate Reality Project web site: Click here to join.
Agenda
6:15-7:00pm - Social mixer with appetizers, beverages, and dessert
7:00-7:30pm - Chapter announcements, introductions; share your updates
7:30-8:30pm – Policy panel presentation, discussion, and Q&A
8:30-8:50pm – Initial targets and tactics, and how to participate
About the Policy Action Panel: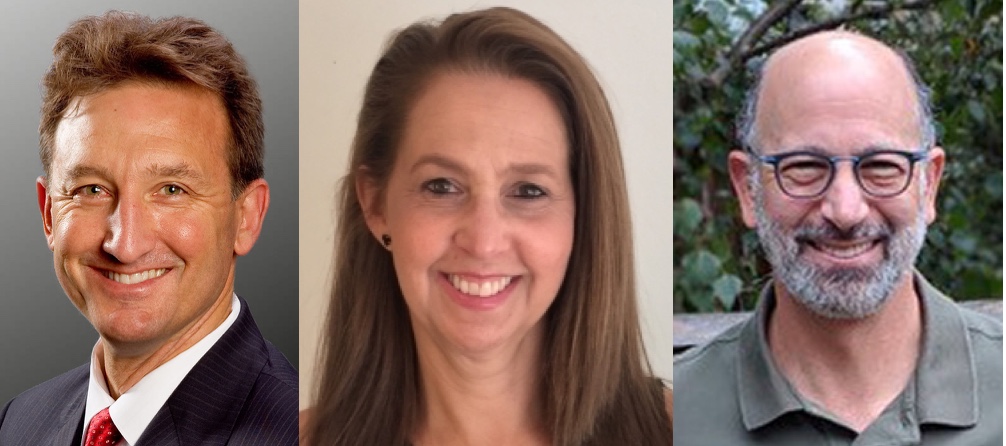 Matt Bogoshian is a formed U.S. EPA official, serving as a senior advisor at the U.S. EPA's Office of Chemical Safety and Pollution Prevention. Antonina Markoff is a principal at Markoff/Fullerton Architects, expert on sustainable building design, with a Master's of Architecture from Harvard University. Bill Weihl is the former Director of Sustainability at Facebook and Green Energy Czar at Google, and currently serves on numerous boards and councils. Other panelists pending.
Want to Carpool?
Email us if you're interested in carpooling and we'll link you to others coming from your area!
ClimateRealityBayArea@gmail.com
We hope to see you there!
Steve Richard (Miami 2015) & Wei-Tai Kwok (Chicago 2013), chapter co-chairs
The Climate Reality Project: Bay Area Chapter