Description
The Climate Reality Bay Area Chapter would like to invite you to our first chapter-wide "meet up" since the LA training. The meetup will be held on Monday, Nov. 12th at the Eric Quezada Center for Culture and Politics in the Mission District. Our featured speaker will be Mark Levine, a Lawrence Berkeley Labs scientist, just trained in LA, that will present an insider's view of the science behind the latest IPCC special report - "Global Warming of 1.5°C". This will be a great chance to understand and ask questions about a report that has been featured widely in the news, and to talk about it with other chapter members and hear what's happening around the Bay.
The long awaited special report by the Intergovernmental Panel on Climate Change (IPCC), is in response to an invitation by the Conference of Parties (COP) in Paris in late 2015. Just published on October 8th, the report warns that the costs and impacts of 1.5°C of warming will be far greater than expected and could be reached in as little as 11 years.
We will gather at the Eric Quezada Center for Culture and Politics at 518 Valencia St., just one block from the 16th & Mission BART station and one block from the the Hoff Street Garage at 42 Hoff St. ($2.50/hr). An $8 registration fee will cover appetizers and the cost of the space. And looking for volunteers to sign up to bring a bottle of wine or beer, when you register.

Our new chapter is open to anyone in the Bay Area, not just trained Climate Leaders. So, please feel free to register any friends or colleagues that are interested. And if you'd like to be part of the Bay Area Chapter, please "opt-in" on the Climate Reality Project web site: Click here to join.
Agenda
6:15-7:00pm - Social mixer with appetizers, wine, and beer.
7:00-7:30pm - Chapter announcements, introductions; share your updates
7:30-8:30pm - Presentation & Q&A by Mark Levine on the science behind the new IPCC report
8:30-8:50pm - Fun breakout activity
About Mark Levine: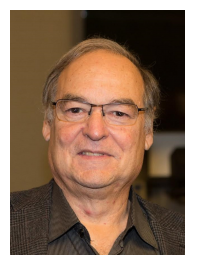 Mark D. Levine is currently a Guest Senior Scientist at Lawrence Berkeley Lab. Formerly he was the director of the Environmental Division at Lawrence Berkeley National Laboratory (LBNL) from 1996-2006, conducting leading research on building energy efficiency, indoor air quality, and various clean energy technologies. His major passion in the past two decades has involved analyzing and promoting energy efficiency in China. Dr. Levine is a board member of five leading non-profits, co-founded two non-profits, has authored numerous publications, and was responsible for the IPCC chapters on mitigating carbon emissions in buildings (2nd and 4th assessment). He earned a PhD from the University of California and has been the recipient of numerous awards.
Want to Carpool?
Email us if you're interested in carpooling and we'll link you to others coming from your area!
ClimateRealityBayArea@gmail.com
We hope to see you there!
Steve Richard (Miami 2015) & Wei-Tai Kwok (Chicago 2013), chapter co-chairs
The Climate Reality Project: Bay Area Chapter