Description
The Climate Reality Bay Area Chapter would like to invite you to a "meet up" at a cafe/art gallery in Uptown Oakland on the evening of May 17th. Enjoy connecting with other Bay Area climate leaders and then explore ways to bring sustainability to life with our very own Elizabeth Bagley, the Manager of Environmental Sustainability Education and Engagement at the California Academy of Sciences. Elizabeth and her team design impactful, interactive activities related to PlanetVision, a new initiative to help people and the planet thrive together.
PlanetVision is a science-based plan that inspires individuals, communities, businesses, and governments to put environmental solutions into action. Learn through actual hands-on-activities how you can help reinvent our food, water, and energy systems to build a healthier, more sustainable future for our planet. "I just did it and can vouch that these exercises are very compelling and impactful," remarked Jeannie Linam, Sr. Sustainability Analyst and Program Manager at Genentech. "I found these new, eye-opening interactive actitivities really inspired behavior change. You shouldn't miss this!"
We will gather at Tertulia Coffee and Sanchez Contemporary Art Gallery, just one block from the 19th St. BART station in Oakland, and near the Fox Theatre. Attendees are encouraged to bring a beverage, snack, or dessert to share with others. An $8 registration fee helps cover the cost of the space.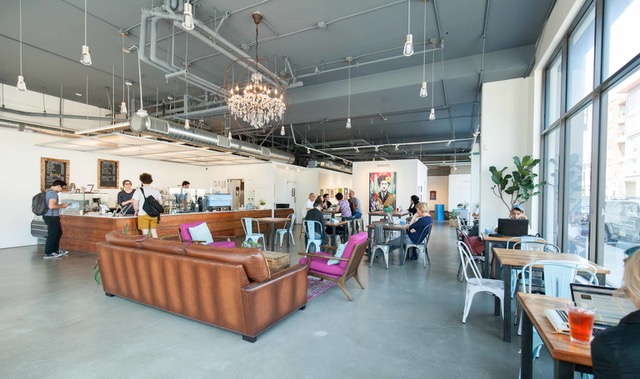 Our new chapter is open to anyone in the Bay Area, not just trained Climate Leaders. So, please feel free to register any friends or colleagues that are interested. And if you'd like to be part of the Bay Area Chapter, please "opt-in" on the Climate Reality Project web site: Click here to join.
Agenda
6:30-7:00pm - Social mixer with beverages and snacks brought by attendees
7:00-7:30pm - Chapter announcements, introductions; share your updates
7:30-8:30pm - PlanetVision overview and interactive activities by Elizabeth Bagley
About Elizabeth Bagley: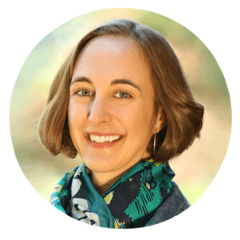 Elizabeth Bagley integrates sustainability messages into education and engagement efforts at the California Academy of Sciences. Trained in Seattle in 2017 as a Climate Reality Leader, Bagley earned joint PhDs in Environment & Resources and Educational Psychology, designed video games at LeapFrog, and studied coral reefs, sea turtles, and butterflies in Kenya. She taught science in Glacier National Park, Louisiana, and universities.
Want to Carpool?
Email us if you're interested in carpooling and we'll link you to others coming from your area!
ClimateRealityBayArea@gmail.com
We hope to see you there!
Steve Richard (Miami 2015) & Wei-Tai Kwok (Chicago 2013), chapter co-chairs
The Climate Reality Project: Bay Area Chapter