Description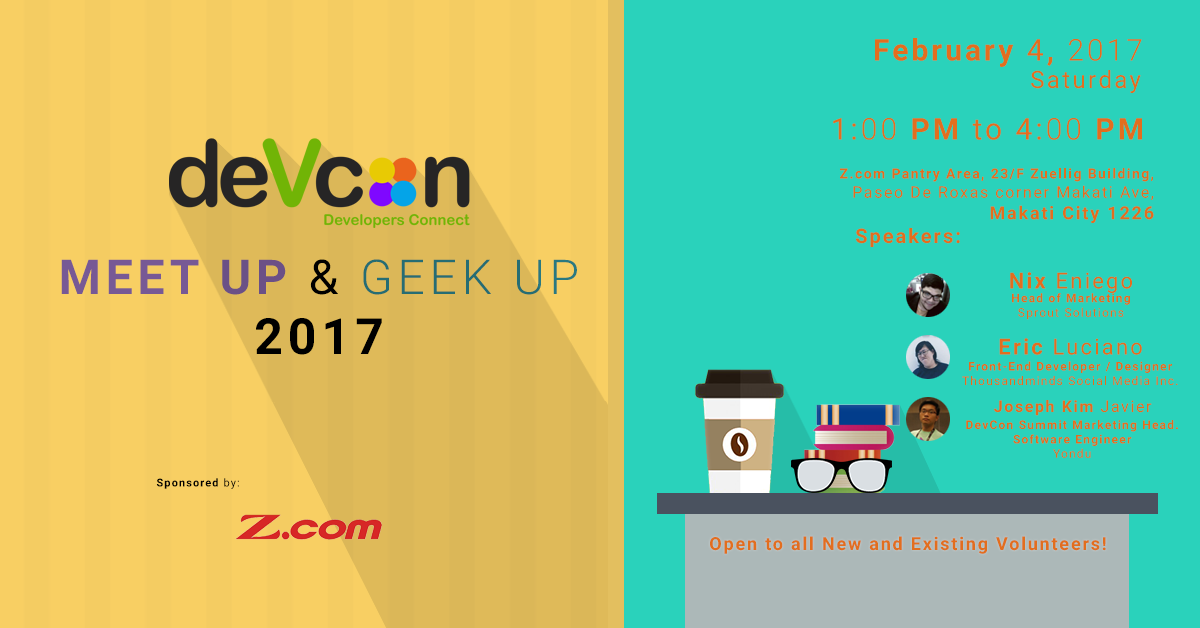 MEET UP & GEEK UP 2017 Q1
The MEET UP & GEEK UP 2017 Q1 is a combined event that will allow the new volunteers to meet and greet the other volunteers at the same time learn specific topics. For Q1 the topic will be "How to have an awesome Social Media Marketing in your Event."
Rules:
This event is exclusive for new and existing volunteers
Limited slots only! Hurry up and register now!