Description
Ladies
We have an outstanding hair care manufacturer coming to see us on the 22nd of July. Her products are the epitome of products. She has been in this industry for a long period of time working with the famous Bronner Brothers. She had a dream of creating the most exquisit hair care product for us and named it Stella after her late mother. Below are some of the reviews she has received.
"My hair was breaking and I had a bald spot in the back, top of my head. Then my hairdresser started using Stella products and I saw immediate improvements with the shine. Then within weeks, my hair started growing back and looked healthy again. Recently one of my co-workers noticed how my hair had grown back and complimented on how great my hair now looks. Thanks Stella!"
This is my favorite
I LOOOOOOOOVE Stella Shampoos and condiioners. I use Stella's on my natural hair and all 3 of my girls natural hair. These are great products. I along with my oldest daughter used to get our hair relaxed and Stella's was still the Best!!!!!!!!! Whether natural or relaxed Stella products are the best for our hair. Leaves our hair EASIER to comb after washing and soft. I happend to run out of Stella S&C and i used a different product, I could really tell the difference…tangled rug hair,lol. Your products make my job as a mom w/3 girls a whole lot easier. our hair is healthy & LOOKS great!! P.S. I love the oil sheen spray, didn't know you had a leave in I'm gonna get it now! Thanks. Stella Shampoos and Conditioner Clients Fo' Life…
My stylist used the Gloria 100% hot oil on my hair and bought 3 right after I left her salon to use on her clients. That's when I knew I had a great product on my shelf.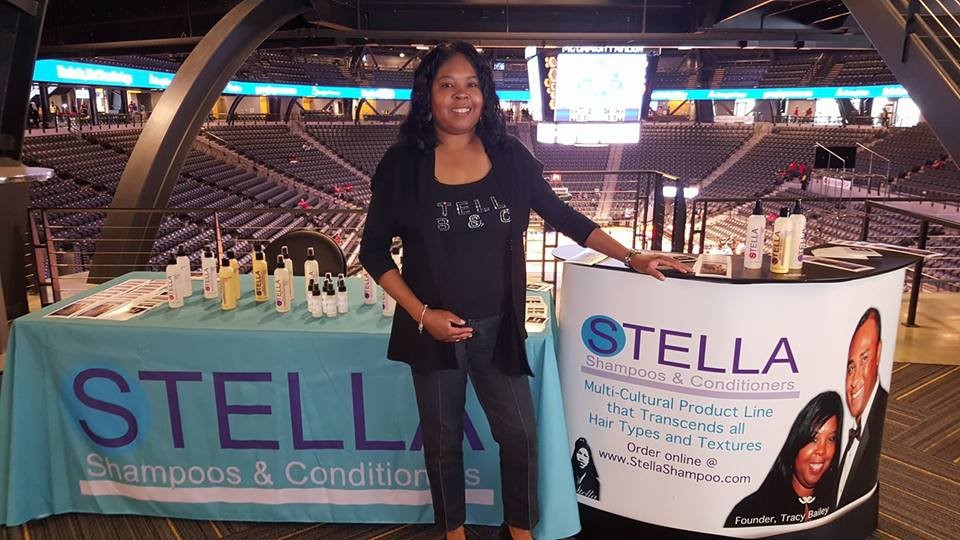 So ladies, come, meet Tracy and let her talk with you about your hair.
First 10 registrants will receive a body care gift.
Refresments will be served
SEE YOU THERE!!!!!