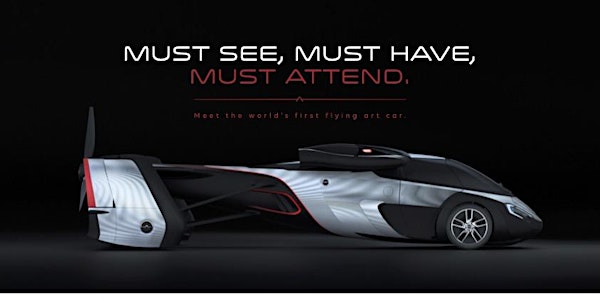 Meet the World's First Flying Art Car! AeroMobil.
The world's first flying art car has just landed in your neighborhood. Experience AeroMobil in the flesh, and nothing else will matter.
When and where
Location
TheArsenale 69 Northeast 41st Street Miami, FL 33137
About this event
The evolution of the supercar is the AeroMobil. The AeroMobil is the high-end vehicle species equally at home on the road or in the sky – the flying car. With the culmination of leading-edge automotive and aerospace design and engineering, advanced materials, luxury features, and impeccable styling, AeroMobil does what no supercar or private jet can do. It can seamlessly transform from car to aircraft – from driving to flying – in under three minutes.
www.aeromobil.com
Never before in history have the lines between art, automotive, and aeronautics been so aesthetically blurred. Part visual art, part performance art, the AeroMobil art car is the celebration of a movement that transcends time, space, and ordinary descriptors. Asot Haas, a progressive and multidisciplinary artist based his vision on invisible gases moving through space and air. Their resulting interaction with objects became the inspiration for this masterpiece.
"Best of the Best 2021" Robb Report
"It's a colossal feat of engineering and imagination." / TopGear
"Companies are locked in a heated race to make the Jetsons lifestyle — or air taxi service, at the very least — a reality, but AeroMobil is getting ahead of the pack by focusing on the high-end market." / Flying Magazine
"AeroMobil - the Incredible Flying Car" / Financial Times
"Silicon Valley can keep its Teslas and robotic cars: Slovakia's AeroMobil just unveiled a flying car. It's here. It's real. And it's spectacular." / VentureBeat
"AeroMobil! The Way Cooler Than Twitter!" / CNBC
"It's better than a bird, better than a plane — maybe even better than Superman. It's a flying car." / Mashable