Description

Meet the Small Business Bankers

Are you a small business owner or aspiring entrepreneur in need of financing for your business? Then come meet small business lenders from a number of banks to learn what these lenders look for when evaluating a loan application, their typical loan terms, and the documents needed to apply. Whether you're in the early stages of starting your business or looking to expand your current operations, the Small Business Lending Panel will provide practical strategies to finance small businesses, and help assess the source of capital that is best suited for your business needs.
The US Small Business Administration (SBA) will also review two key financing options, the 7(a) guarantee and 504 loan programs, which have provided billions of dollars in affordable small business financing.
In addition to the panel, this event will provide entrepreneurs with the opportunity to meet one-to-one with lenders as well as the SBA to assess which programs would be the best fit for you.

Participating Lenders include: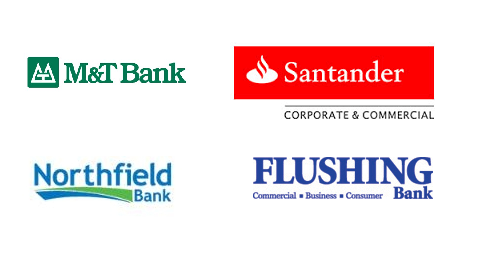 Agenda
09:00AM-10:00AM: Registration & meet the lenders (one-to-one sessions)
10:00AM-10:10AM: Welcome from Andrew Flamm, Pace Small Business Development Center (SBDC) Director
10:10AM-10:30AM: Review of SBA small business programming from Beth Goldberg, SBA District Director
10:30AM-11:30AM: Panel of lenders moderated by Beth Goldberg, plus audience Q&A
11:30AM-12:00PM: Additional networking & opportunities to meet the lenders
Light breakfast will be served.