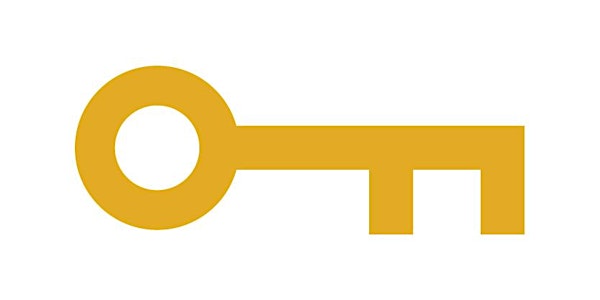 Meet the Queer Literary Agents!
Are you a musical theater writer, composer, director, or designer interested in learning more about what agents do? Join us for this panel!
Refund Policy
Contact the organizer to request a refund.
Eventbrite's fee is nonrefundable.
About this event
A panel discussion with three queer literary theatrical agents, Kate Bussert (she/her) from Bret Adams, Ltd., Bonnie Davis (she/her) from Bret Adams, Ltd., and Farrah Cukor (they/them) from William Morris Endeavor (WME), and moderated by RoK Executive Director, Aislinn Frantz (she/her).
Together, we'll hear how the perspectives of literary agents who see and represent some of the most exciting theater happening all over the globe. Have you ever wondered what an agent does? If you should have an agent, and if so, how to go about it? What trends they're seeing in the industry? This is the place to hear answers to those questions and more!
Farrah Cukor (they/them) is an agent trainee in the WME Theatre Department. They started with WME in the fall of 2019 after a year of working for Scott Rudin. They earned a degree in Jazz Vocal Performance and Business from University of the Arts, but soon realized their true passion was representing and advocating for artists while simultaneously lifting up other queer voices. They live in the East Village with their (newly minted!) fiancée Emily and their precious cat, Fanny.
Kate Bussert (she/her) is an agent and artist advocate based in New York City. At Bret Adams Ltd. Literary Agency, she advocates for artists across disciplines, with a particular focus on new writers and artists who explore the boundaries of theater. Originally from Minneapolis, MN, she is especially passionate about fostering healthy and interconnected theatre communities outside of New York, with many regional coproductions and collaborations of her clients' work. She has read scripts for companies across the US and UK including Page 73, Playwrights Realm, Manhattan Theatre Club, Company One, and Pipeline Theatre. She is also the Executive Director of the Idea Awards for Theatre, and is a mentor with the Bella Abzug Leadership Institute. Kate attended Wellesley College and The University of Oxford, Lady Margaret Hall, where her first love was studying Shakespeare's original performance practices. Kate now lives in Brooklyn with her partner and their cat.
Bonnie Davis (she/her) is an artist advocate and dramaturg based in New York City. She aims to use the platform of Bret Adams Artists Agency to improve conditions and access for theater artists and advocate for exciting, theatrical, and underrepresented work. At Bret Adams Ltd., she works for a range of brilliant artists, including Octavio Solis, Diane Exavier, Roger Q. Mason, Paulo Tiról and Georgina Escobar Before working at Bret Adams, she held positions at HERE Arts Center, Amas Musical Theatre, and Atlantic Theater Company. She has read scripts for Playwrights Realm, Musical Theatre Factory, and Atlantic Theater Company and is the Senior Script Reader for the Public Theater.